BULLION BARS
Britannia 2022 Bullion Bars
Britannia has been the modern face of bullion since 1987.
EXPLORE THE COLLECTION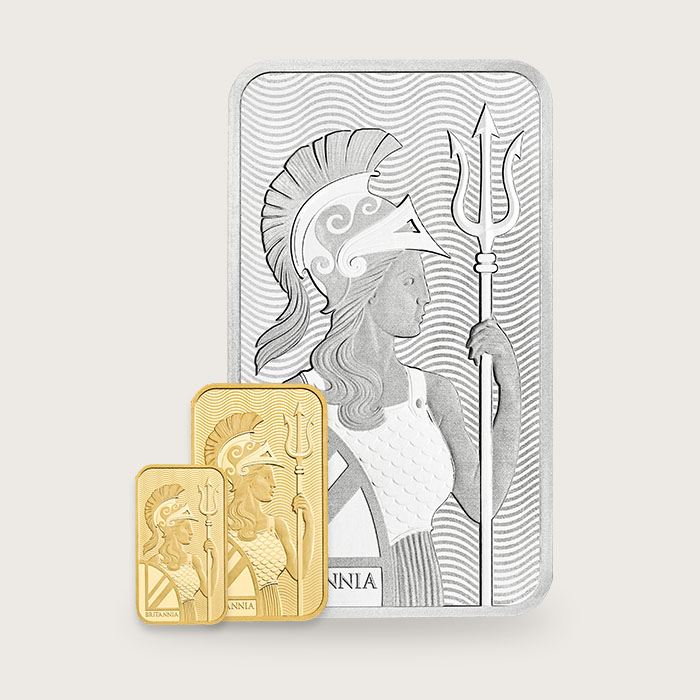 Global Recognition
Trusted by investors around the world, our Britannia gold bars feature one of the most iconic figures in British history, symbolising the strength and security of our bullion range.
Centuries of Tradition
First appearing on coins during Roman times, Britannia is an instantly recognisable icon that has endured on modern coinage.
Tax Efficiency
As gold is VAT free for non-VAT registered private individuals, it is an efficient choice for investors, particularly those interested in large purchases. For Capital Gains Tax free investments, investors are encouraged to view The Royal Mint collection of Britannia gold bullion.
Product range
Win a VIP Tour of The Royal Mint
and Luxury Overnight Stay
We are giving away two VIP tour tickets, offering you and one other lucky person of your choice an exclusive behind-the-scenes look at The Royal Mint.
ENTER NOW