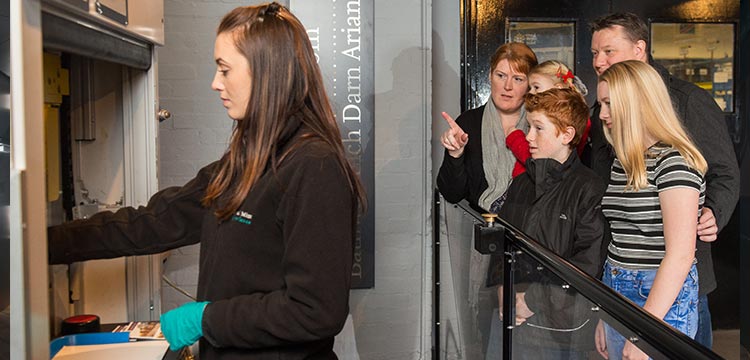 Since The Royal Mint Experience opened its doors in 2016, we have welcomed thousands of visitors and have built a reputation as one of the most worthwhile places to visit in South Wales.
As part of your tour, you will have the opportunity to strike your very own coin. It is worth noting that the design of the coin alters, depending on what theme we are celebrating at the time of your visit.
We offer:
Discounted rates for groups of 15 or more
Priority, timed entry for advanced bookings
Free coach parking
A complimentary preview visit for the group organiser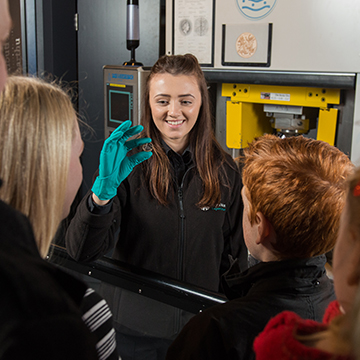 Enquire online
or call
0333 241 2223
Share the magical story of The Nutcracker this Christmas with the official 2018 Nutcracker Christmas £5 coin.
A visit to The Royal Mint would not be complete without striking your own coin to take away as a memento of your visit.
Notice to all guests
Striking Your Own Coin is available to all tour guests. This can be purchased on the day or at check in.
Tours are strictly limited to one per day. Paying Guests can strike up to 3 coins per tour.
Only one coin can be purchased at point of booking. Additional can be added at check in.
All 'free' guests on tour are strictly limited to one coin per day.
Thank you for your understanding.
From 19th November, at the Royal Mint Experience you will have the opportunity to strike your own Nutcracker coin.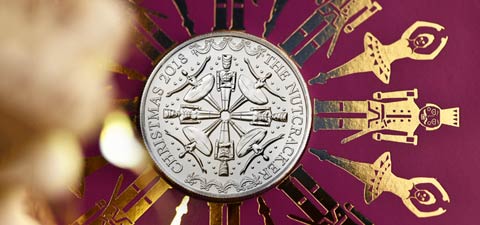 T

he official Royal Mint Christmas coin 2018

F

eaturing a design by artist Harry Brockway
This is available for a limited time only and is subject to availability.