Strike Your Own Coin
A British Icon on your very own coin - The 2018 Britannia £2 .
A visit to The Royal Mint would not be complete without striking your own coin to take away as a memento of your visit.
Notice to all guests
Striking Your Own Coin is available to all tour guests. This can be purchased on the day on check in.
Strictly limited to one coin per person per tour.
Thank you for your understanding.
The figure of Britannia has become one of the most enduring features of our coinage, and is recognised as a symbol of tradition, of stability and of Britain herself.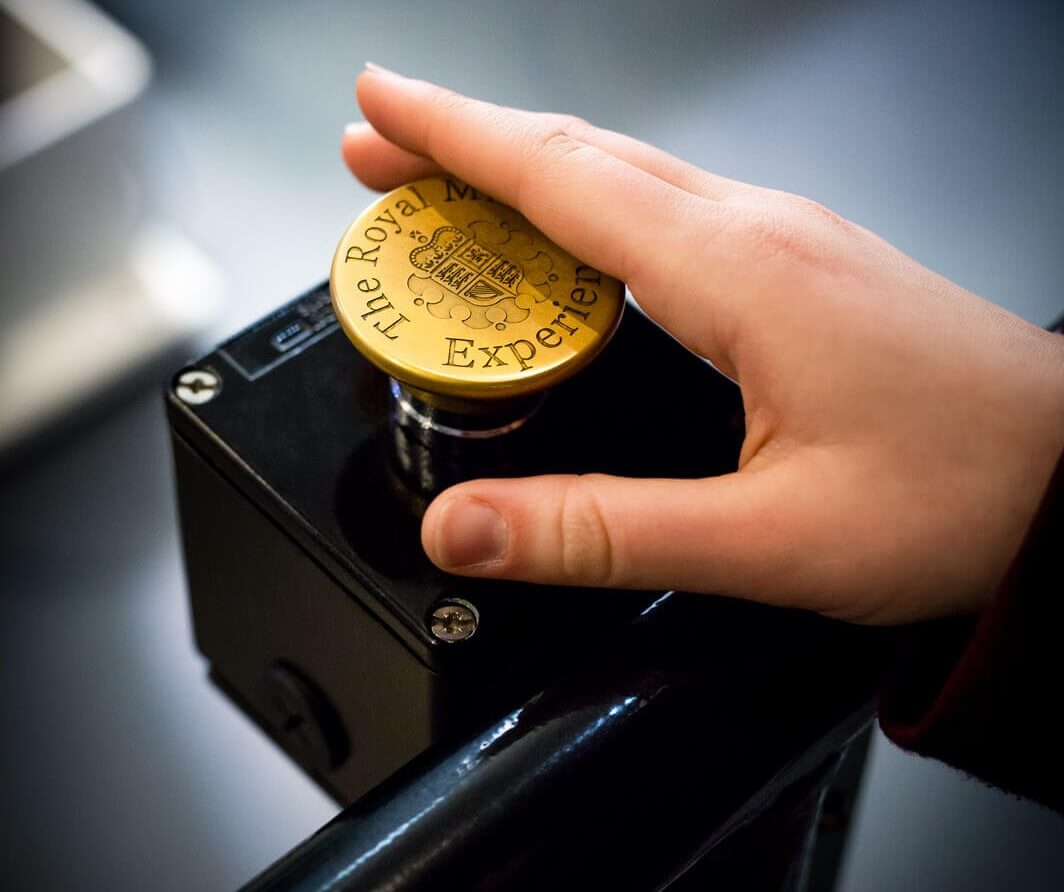 When Britannia first appeared on British coins, the design was so thought to be so eye catching and unusual they were said to have been hoarded for their beauty.
The 2018 Britannia design is by sculptor Anthony Dufort. The design has a contemporary and modern feel, with a cropped portrait displaying only the head and shoulders of Britannia. Both the trident and shield clearly feature and Britannia is seen wearing a Corinthian helmet.
This is available for a limited time only and is subject to availability.