Strike Your Own Coin
A Strike of Genius – Limited Edition 2018 Sir Isaac Newton 50p.
A visit to The Royal Mint would not be complete without striking your own coin to take away as a memento of your visit.
Notice to all guests
Striking Your Own Coin is available to all tour guests. This can be purchased on the day on check in.
Strictly limited to one coin per person per tour.
Thank you for your understanding.
For a limited time only, you can strike your very own 2018 50p which celebrates the work of Sir Isaac Newton. Finished to Brilliant Uncirculated standard, the 2018 50p is exclusive to The Royal Mint Experience and will not be released into general circulation.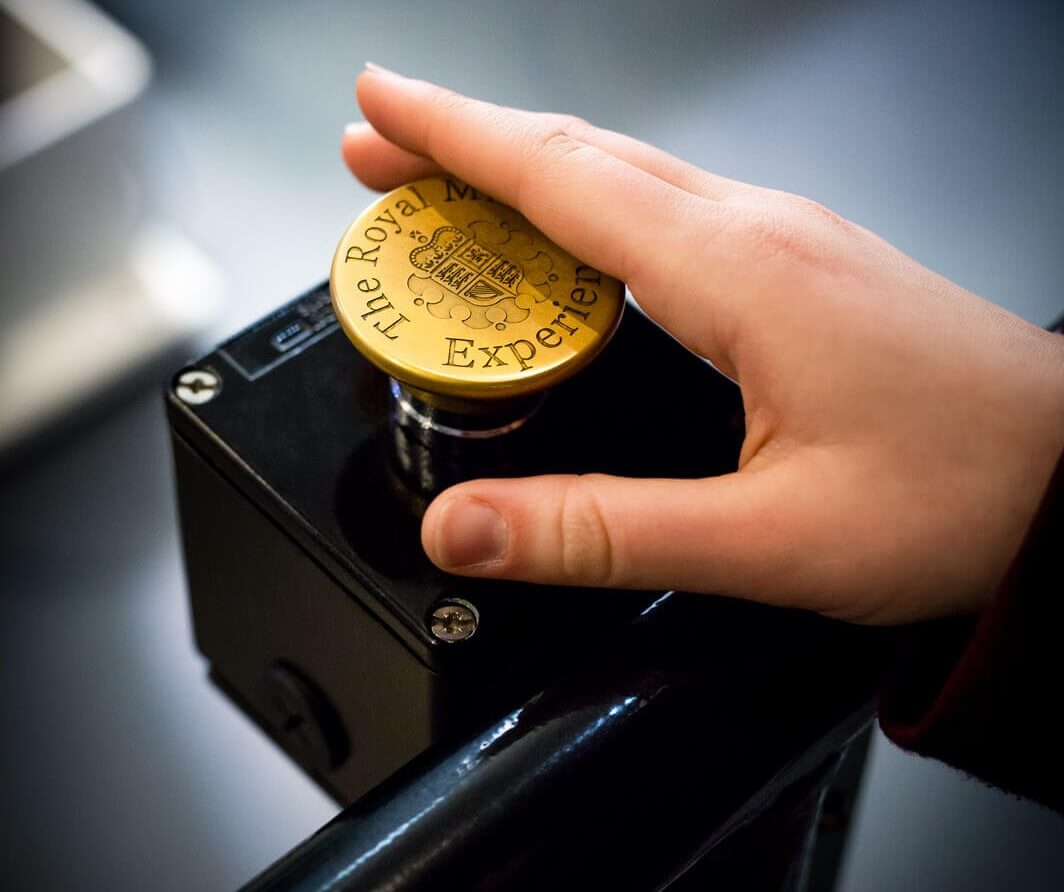 Sir Isaac Newton was the towering intellectual giant of the seventeenth century's 'Scientific Revolution'. Today he may be best known for his work on gravity, inspired by seeing an apple fall from a tree, but his genius changed our understanding of mathematics and physics and redefined the modern world.
Newton also enjoyed a long association with The Royal Mint and by striking this coin you will have followed in the footsteps of the most famous 'Master of the Mint' who helped make our coinage the envy of the world.
This is only available for a limited time only and is subject to availability.