Since The Royal Mint Experience opened its doors in 2016, we have welcomed thousands of visitors and have built a reputation as one of the most worthwhile places to visit in South Wales.
As part of your tour, you will have the opportunity to strike your very own coin. It is worth noting that the design of the coin alters, depending on what theme we are celebrating at the time of your visit.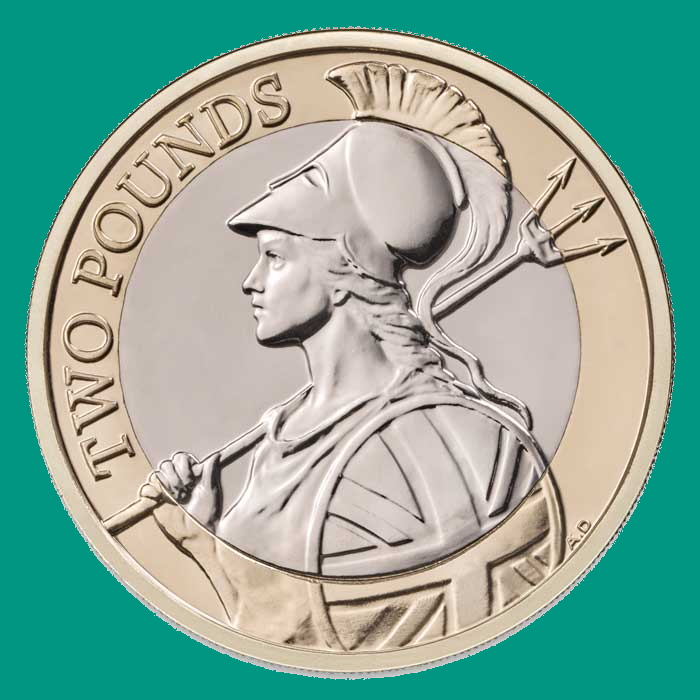 Strike your own Britannia £2
Be one of the first to strike your very own 2020 dated Britannia £2 coin.
We're celebrating the iconic Britannia throughout history this January with our 'strike your own coin' being the first place you'll be able to get your hands on this coin individually.
Also, from Wednesday 8th January, we will have a limited time display of objects throughout history featuring Britannia, including an original Brit Award statuette from 1992.
Book your tour today and celebrate Britannia at The Royal Mint Experience.
Book a tour
Notice to all guests
Striking Your Own Coin is available to all tour guests. This can be purchased at check-in for £6.90. Coins are limited to one per person and tours are strictly limited to one per day. Strike Your Own Coin can be purchased on arrival at The Royal Mint Experience.