The Royal Mint Experience, based in South Wales, is the only place in the world where you can watch the United Kingdom's coins being made. Go behind the scenes to follow the journey of a coin from a blank to a bank in our 45 minute Guide Factory Experience followed by our self-guided interactive exhibition. Experience the sights, sounds and smells of thousands of glistening new coins, hot off the press. You'll even have the opportunity to strike your own coin!
What's Here
Your experience starts in the Pre-Show area, where you will gain an introduction to The Royal Mint before making the short walk over to the factory experience.
Strike Your Own Coin
A Strike of Genius - Strike your own limited edition 2018 Isaac Newton 50p
Group Visits
The Royal Mint Experience is the perfect destination for groups of all ages.
School Visits
School visits to The Royal Mint offer a wealth of learning opportunities for your pupils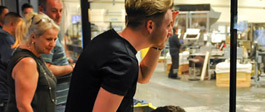 The Royal Mint Experience is open to visitors 7 days a week throughout the year.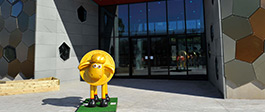 You can enjoy a luxurious afternoon tea at another great British institution, with Royal Tea at The Royal Mint Experience.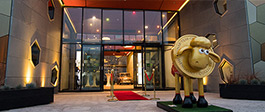 If you're looking for an impressive space to hold your event in South Wales, look no further than The Royal Mint Experience. A unique and adaptable space, our venue offers every visitor an experience to remember with a variety of areas for hire.