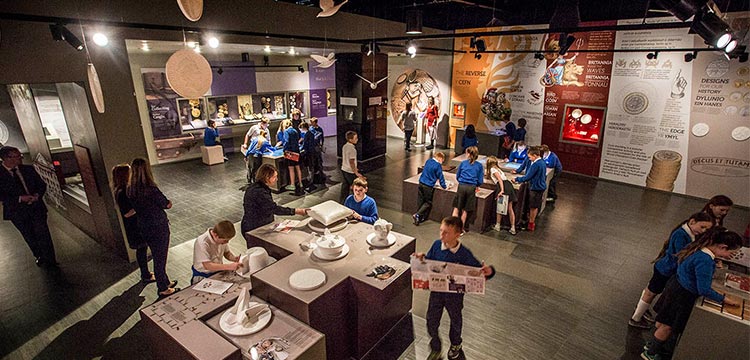 Exploring the history of The Royal Mint and the rich heritage that influences each coin we make is something that children will always remember. A school trip to The Royal Mint Experience is available during term time and is also one of the most interesting places to visit in the school holidays with different, family-friendly events and the opportunity to learn more about the coins in your pocket.
Whether your trip is to educate pupils about the history of Britain, or to learn more about the tradition of coins and The Royal Mint's links to the monarchy, we've got you covered.
NEW WORKSHOP FOR 2019
In our brand new workshop -What is money? children will investigate and handle a range of extraordinary artefacts, once used as money in other countries across the world. They will explore the practicalities of using unusual objects instead of our modern day money through various activities.
They will also discover the history of money concluding with the opportunity to strike their very own coin like the medieval moneyers hundreds of years ago!
Alternative Workshops:
Coin Designer (Yr 2-6)

Explore coin designs from around the world and learn how designs for the United Kingdom are chosen. Emboss your own design into foil and make a coin badge to take away.

Fakes and Forgeries (Yr 4-6)

Conduct scientific tests to identify which round pound coins are fake, ecxamine £2 counterfeits, and learn why the new £1 coin is the most secure in the world.

Workshop Duration- 90 Minutes
Workshop Package-
£40 for up to 15 pupils
£60 for up to 35 pupils
Please allow up to 4 hours for your visit- Your package will include a Guided Factory Tour, Exhibition and a Facilitated Workshop.
During the visit, you and your pupils will learn more about where the coins you use every day are made, the history behind The Royal Mint and there will be an opportunity to strike your own coin. Light refreshments and meals are available in our café, and you and your pupils will be able to purchase mementos from our gift shop.


Download the 2019 Schools brochure
I want to bring my class here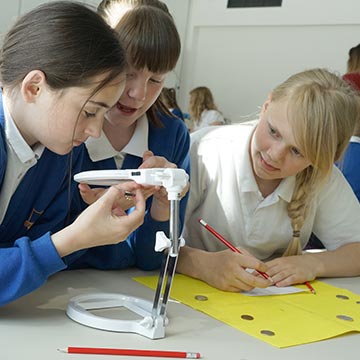 Enquire online
or call
0333 241 2223