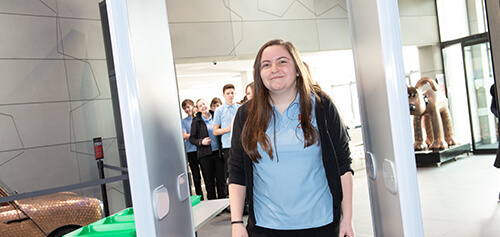 Stringent Security
Before your tour, we will have to perform a security check. This is standard procedure and everyone is subject to these checks – even VIPs! It is essential these checks take place to ensure that you, members of your guided tour group and our on-site staff are safe at all times. If you have any issues with the security checks, please speak to a member of staff.
Introduction video
To begin your tour, one of our hosts will guide you to our video introduction area. Here, you will gain an insight into the beginnings of The Royal Mint, the heritage behind our values and the craftsmanship that goes into creating the coins in your pocket. After the short video, your host will be available to answer any questions you may have.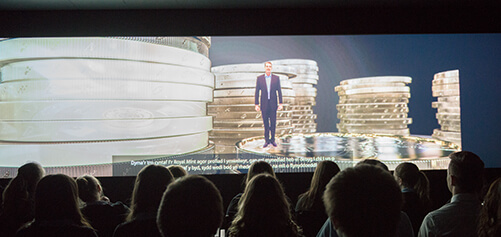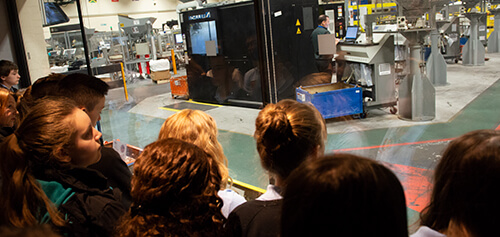 The process we take
During the early part of your tour, you will learn more about the manufacturing process that goes into creating the coins in your pocket. You will learn about all of the different methods we take to ensure that our extraordinary coins are amongst the most secure in the world.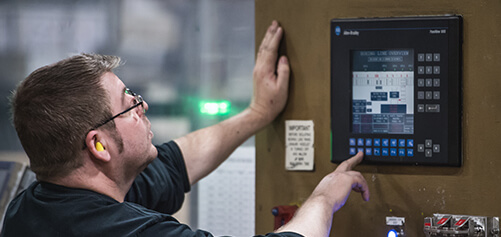 Our workforce
Your host will guide you to parts of The Royal Mint that are inaccessible unless you take the guided tour. You will be able to witness, first-hand, our workforce producing coins and following the measures we abide by; you will learn more about the machinery we use, the state-of-the-art equipment that helps us and the processes of creating a coin.
Strike your own coin
Strike your own coin and take it home with you. This is available for a small fee and is the only place in Britain where you can do this. The design of the coin alters, depending on what theme we are celebrating at the time of your visit. People who have visited The Royal Mint Experience before, for example, struck a rare, 2018-dated Sir Isaac Newton 50p coin.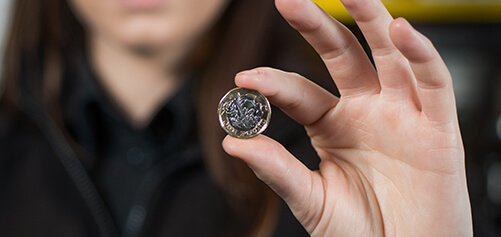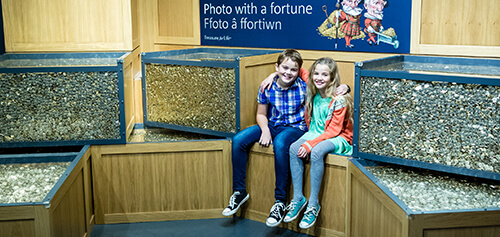 Next steps
As well as striking your own coin, you can also get your photo taken with chests containing a total of one million £1 coins. How many people can say they've seen one million pound coins? This is available for a small fee and is a lasting memento of your visit, perfect for groups and families.
The Exhibition
Explore our exhibition area at your own pace. This area is home to some of the most important and historical artefacts in the 1,100-year history of The Royal Mint. Some coins and items here are amongst the rarest in the world and your host will help you learn about their history, and how and why they have come to us at the The Royal Mint Experience.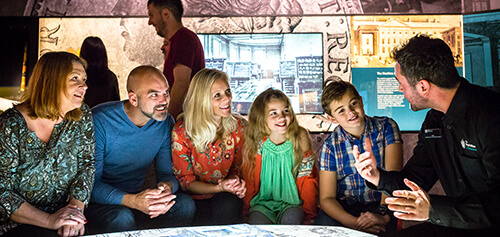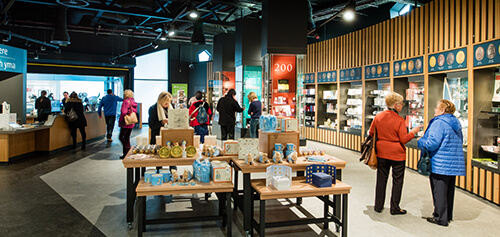 The Gift Shop
After you have completed your tour, you can purchase mementos, gifts and souvenirs at our well-stocked gift shop. You will find commemorative coins, postcards, pens, books and other items which will appeal to all members of your family and friends. You can then head home or visit our café for a bite to eat and a chat about your favourite part of the tour.