With our Britannia gold coin savings plan, you can build a stunning collection of iconic gold bullion coins to gift to a loved one. Every year, you can add another beautiful Britannia gold coin to their collection, until the ten-coin set is complete and is ready to be gifted on a special occasion.
Save with a Timeless Icon
The Timeless Gift of Gold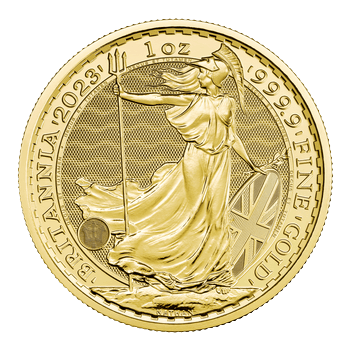 Britannia Gold Bullion Coin Savings Plan (10 Years)
Gift your children or grandchildren something they will treasure with our Britannia gold bullion coin savings plan. Build a stunning collection of iconic gold coins year by year as you watch your loved ones grow.
Key Benefits

Create a beautiful coin collection by saving a Britannia gold bullion coin every year for 10 years

A specially designed presentation case accompanies your first coin purchase

Our Britannia gold bullion coins are CGT and VAT exempt for UK residents
Frequently Asked Questions
As of the 1st January 2000, investment gold is NOT subject to VAT throughout the UK and the EU. Silver bullion products are subject to VAT at the current standard rate (20%).
We currently accept payment by debit card or bank transfer.
No they are not, they are only available for home delivery. All other bullion coins and bars are available for vaulting.
Yes, we will buy your bullion back at a competitive rate. For more information on selling back to The Royal Mint, visit our sell page.
Delivery for orders over £250 is free of charge. Delivery is charged at £5 for any orders below £250.
Yes, theses products are exempt from Capital Gains Tax (CGT).