First appearing on the coins of the Roman Emperor Hadrian, Britannia has been a continuous presence on British coins since 1672 during the reign of Charles II. Now, at the beginning of the reign of King Charles III, this icon appears on a modern, highly secure coin that is recognised as the leader in bullion security.
Renowned for its beauty and reliability, the 2024 incarnation of Britannia was created by sculptor Philip Nathan in 1987. He presented Britannia with carefully chosen symbols – a shield for protection, an olive branch for peace and a trident for her connection to the sea. These elements have been enhanced with four design features that make it easier than ever to authenticate and liquidate Britannia bullion coins. These design changes make the coin difficult to counterfeit, leading to increased trust among investors and institutions.
The 2024 Britannia bullion coin range marks an iconic moment in modern British history, as it features the first portrait of His Majesty The King, as designed by Martin Jennings, on the obverse of each coin.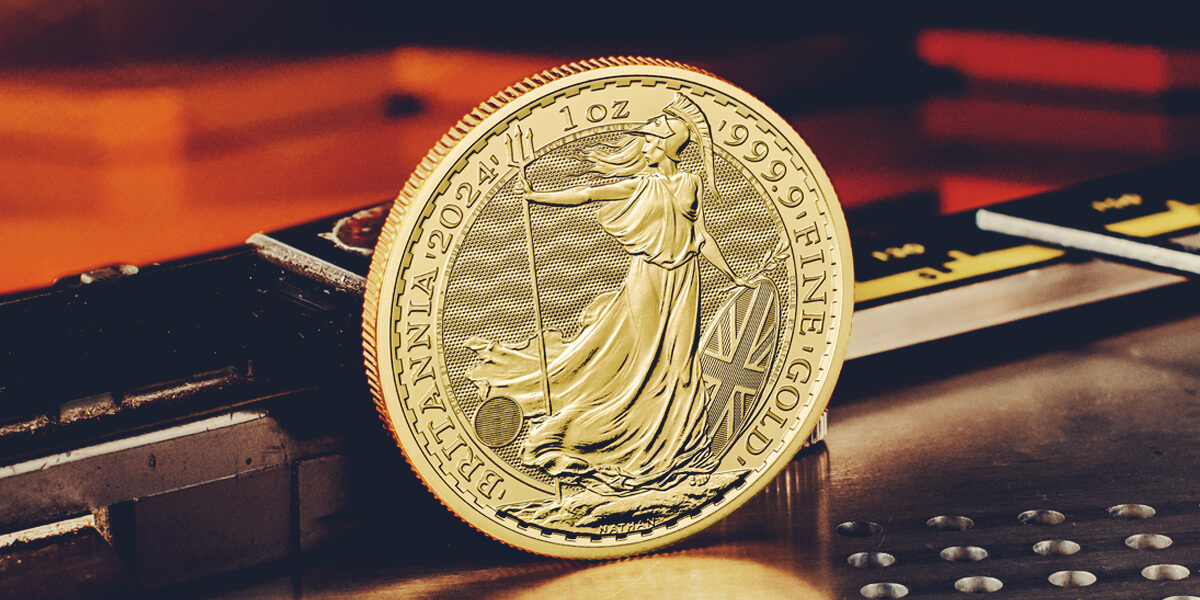 Four Design Features, One Secure Coin
Image
A latent image switches between a trident and a padlock when the coin is rotated.
Lettering
Micro-text spells out the words 'DECUS ET TUTAMEN', meaning 'An ornament and a safeguard'.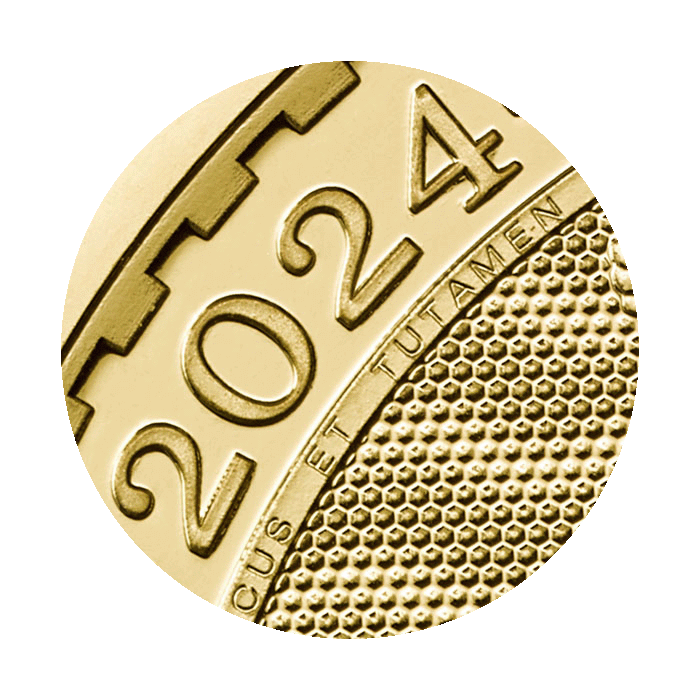 Shield
The light and dark tones of the United Kingdom flag on Britannia's shield are created by smooth lines.
Background
Surface animation creates a wave motion behind Britannia when the coin is moved.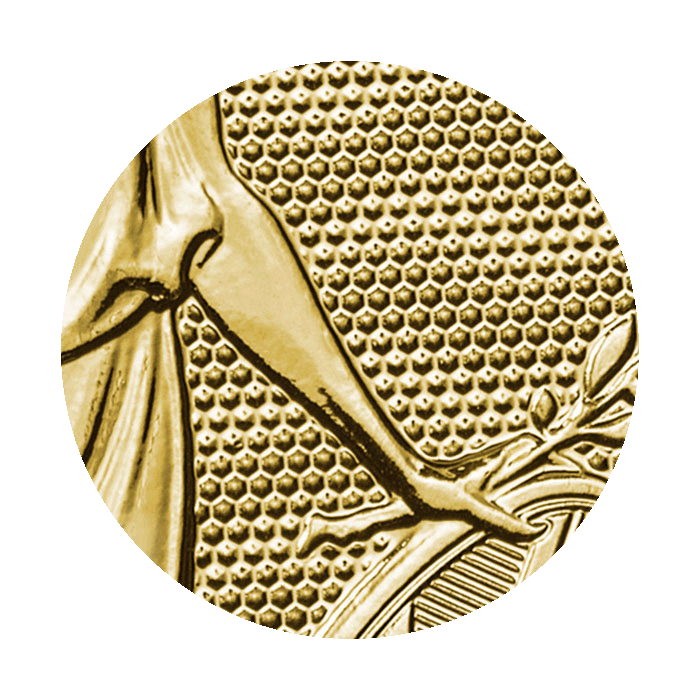 "Britannia is one of our most iconic and enduring designs, so it was vital we retained the beauty of the coin whilst adding sophisticated new anti-counterfeit measures. By focusing on the natural reflection of the metal and using advanced new technology, we have created a unique and highly safe coin which gives customers complete confidence."
Gordon Summers
Chief Engraver at The Royal Mint
The widely recognised design is highly regarded and only The Royal Mint is able to strike Britannia coins featuring Philip Nathan's interpretation of the icon. The security features are available on the entire Britannia bullion coin range except for the quarter-ounce and tenth-ounce silver coins. Gold Britannia coins are VAT-free for non-VAT-registered private individuals and UK Capital Gains Tax-free for UK residents only, due to being legal tender.