BULLION RANGE
Britannia 2022 Bullion Range
The modern face of bullion since 1987. Recognised and trusted around the world, the bullion Britannia coin is sought after by investors and institutions alike. The iconic design has evolved over time and now includes four new advanced security features, making it the most visually secure coin in the world.
EXPLORE THE RANGE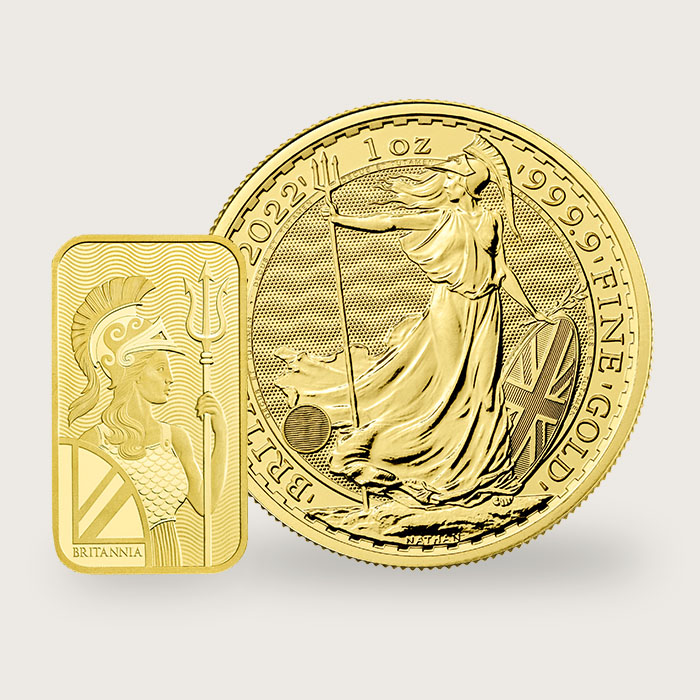 Global Recognition
Thanks to their innovative security features; including a latent feature, micro-text, tincture lines and an animated background, Britannia bullion coins are now easy to authenticate purely by sight. These intricate features significantly reduce the risk of counterfeiting providing a level of reassurance for investors when making their purchase or when choosing to liquidate.
Centuries of Tradition
The iconic Britannia design has featured on coinage since AD 119, making it one of the oldest and most trusted bullion designs in the world. Its global recognition means it has a strong secondary market making it a particularly liquid choice for many investors.
Tax Efficiency
Due to its legal tender status, Britannia coins are exempt from Capital Gains Tax (CGT) for UK residents, regardless of the amount of coins that are accumulated. Furthermore, gold Britannia bullion – in the form of both coins and bars are also VAT free.
Product range