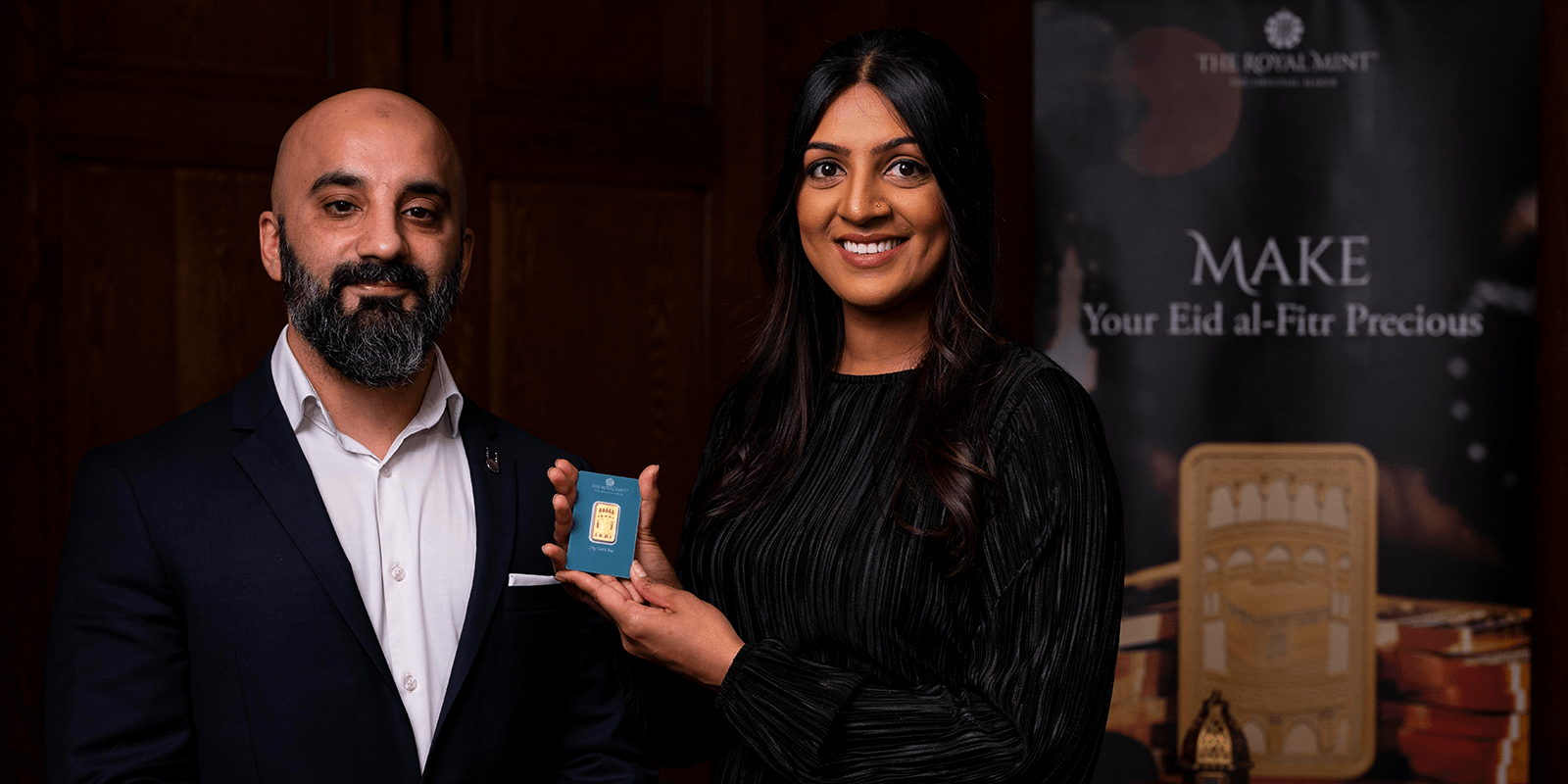 The Royal Mint is supporting Islamic Relief throughout the month of Ramadan with donations from sales of our new Kaaba 20g gold bullion minted bar.
We have pledged to give 2.5% of income from every sale to support Islamic Relief in its work in combatting poverty through Islamic values. In addition, we have a Zakat calculator to help customers work out how much wealth to give, as guided by the third pillar of Islam.
The latest gold bar in our diversity range, released on 14 March, features the Kaaba, the sacred site at the heart of the Great Mosque in Mecca. We will make a donation from every purchase made during the holy month of Ramadan, from 22 March until Eid al-Fitr on April 21.
In addition, in February we attended three events held by Islamic Relief – in London, Manchester and Glasgow – to raise funds to support those directly impacted by the earthquakes in Türkiye and Syria. We donated one Kaaba bar to be auctioned at each event, with the three auctions raising more than £9,000 in additional donations for the relief fund.
Laxmi Vaghani, Partnership Executive at The Royal Mint, said: "We are really pleased to have been able to support Islamic Relief with their fundraising efforts and to have forged such a strong relationship with them."
Tufail Hussain, Islamic Relief's UK Director, said: "We are honoured to be partnering with the historic Royal Mint and very pleased to have them on board for our tour across the country. This Kaaba gold bar, which celebrates the British Muslim community, will help us raise significant funds for Türkiye and Syria."
The Kaaba gold minted bar was designed by Emma Noble in consultation with the Muslim Council of Wales. Representing the direction of worship for Muslims all over the world, the bar features the unmistakeable outline of the Kaaba and is a thoughtful way to give the gift of gold during Eid. Each bar contains 20g of 999.9 fine gold and all bullion transactions with The Royal Mint are sharia compliant.