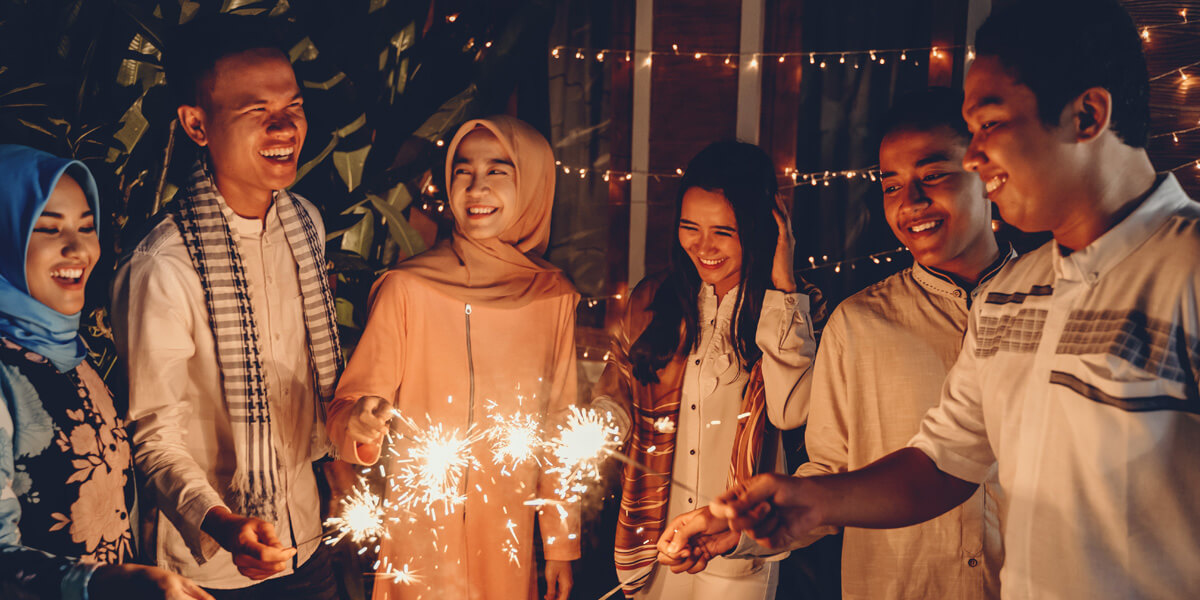 Eid al-Fitr falls on the first day of Shawwal, the tenth month in the Islamic calendar – Hijri. Unlike the Gregorian calendar, the Hijri is a lunar calendar that tracks the months of the year alongside the dates of religious celebrations through the commencement and conclusion of the lunar cycle.
The Hijri comprises 12 months, each beginning with the appearance of the thinnest silver of the waxing crescent moon and ending at the sighting of the next. Following this cycle, these months are typically 29 to 30 days long. This means that the dates of the holy month of Ramadan and its concluding celebration of Eid al-Fitr differ each year in relation to the lunar calendar.
Ramadan celebrates the beginning of the 23-year period in which the prophet Muhammad received the knowledge that would later form the core teachings of the Quran, the central Islamic text. During this holy and celebratory period, Muslims participate in dawn-to-dusk fasting followed by the celebration of Eid al-Fitr, which means, 'the festival of the breaking of the fast'. Depending on the location and the season in which the month of Ramadan falls, the fasting hours can vary. In extreme circumstances and conditions, Muslims may defer their fasting schedules to the rise and fall of the sun in Mecca.
In 2023, by Gregorian record, Ramadan commences on 22 March and culminates in Eid al-Fitr on 21 April.