Today, the allure of gold is still powerful and compelling. If you appreciate the appearance of gold, or you'd like to save something tangible for yourself or for a loved one, our physical gold savings options could be right for you.
The Timeless Gift of Gold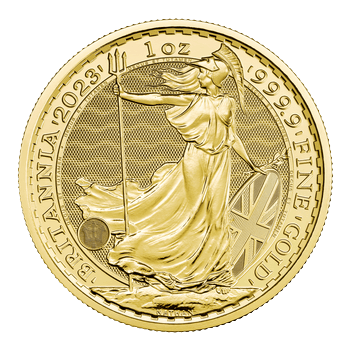 Britannia Gold Bullion Coin Savings Plan (10 Years)
Gift your children or grandchildren something they will treasure with our Britannia gold bullion coin savings plan. Build a stunning collection of iconic gold coins year by year as you watch your loved ones grow.
Key Benefits

Create a beautiful coin collection by saving a Britannia gold bullion coin every year for 10 years

A specially designed presentation case accompanies your first coin purchase

Our Britannia gold bullion coins are CGT and VAT exempt for UK residents
BENEFITS OF GOLD COIN SAVINGS
Make Your Investment Precious
Long-term Performance
Gold has increased in value by an average of 10% per year over the last 20 years, making it an attractive long-term investment.
CGT and VAT Exempt
All our gold bullion coins are VAT free and Capital Gains Tax exempt for UK residents.
An International Commodity
Gold has a global spot price – an agreed current worldwide value – which means it is readily available and easy to buy and sell at any time.
Spread Your Risk
As gold has traditionally held its value over time, it is often seen as a 'safe haven' asset. Usually performing well when riskier stocks fall, it helps to create a diverse and more stable investment portfolio.
Inherently Beautiful
Gold has been treasured for its innate beauty for millennia, making it the perfect family heirloom investment to pass down to future generations.
Ready to Gift
With the addition of a stylish presentation case, your gift is even more special.
Frequently Asked Questions
As of the 1st January 2000, investment gold is NOT subject to VAT throughout the UK and the EU. Silver bullion products are subject to VAT at the current standard rate (20%).
We currently accept payment by debit card or bank transfer.
No they are not, they are only available for home delivery. All other bullion coins and bars are available for vaulting.
Yes, we will buy your bullion back at a competitive rate. For more information on selling back to The Royal Mint, visit our sell page.
Delivery for orders over £250 is free of charge. Delivery is charged at £5 for any orders below £250.
Yes, theses products are exempt from Capital Gains Tax (CGT).