Queen Victoria – A Remarkable Life and Reign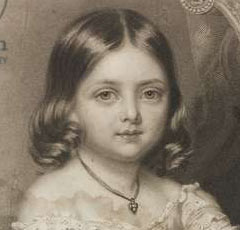 24 May 1819 Alexandrina Victoria is born
Daughter of Prince Edward, Duke of Kent and Strathearn, Victoria was fifth in line to the throne when she was born but was very much seen as a future monarch due to the fact her father and uncles – ahead of her in succession – had no other legitimate heirs. Her first name, Alexandrina, pays homage to Emperor Alexander I of Russia, her godfather, whereas her second name, Victoria, is after her mother.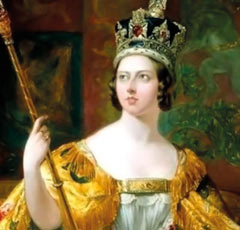 20 June 1837 Victoria becomes queen
On 20 June 1837, Victoria's uncle, William IV, passed away at the age of 71, resulting in Victoria becoming queen at the age of 18. Her coronation took place roughly a year later, on 28 June 1838.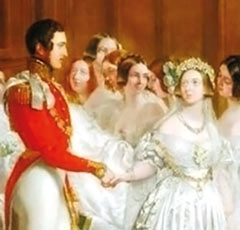 10 February 1840 Queen Victoria and Prince Albert marry
Victoria and Albert are said to have been instantly smitten with one another when they first met. Famously, it was Victoria who proposed to Albert. This was the accepted practice of a ruling monarch but arguably it was an act that also displayed the strength of spirit for which she would be known throughout her reign.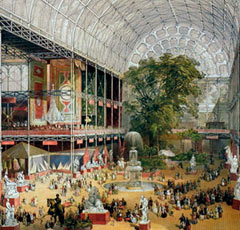 1851 The Great Exhibition takes place
Queen Victoria and Prince Albert were both progressive individuals, personifying the energy and spirit of change that defined their era. Prince Albert helped to organise the Great Exhibition, providing a showcase of British innovation and skill in culture and industry, and the enormous Crystal Palace structure in Hyde Park was built specifically for the exhibition.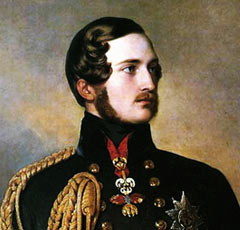 14 December 1861 Prince Albert dies
Just 42 years old, Prince Albert had been suffering from poor health for quite some time before his death. Victoria's grief was such that she dramatically withdrew from public life for a number of years. She wore black in mourning for the rest of her life.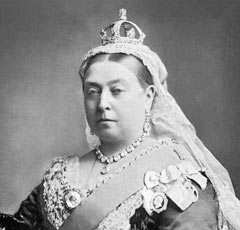 20 June 1887 Golden Jubilee
The 50th anniversary of Queen Victoria's accession to the throne was celebrated with a banquet for 50 European kings and princes and a procession through London the following day.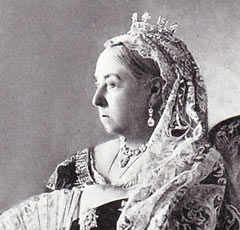 20 June 1897 Diamond Jubilee and Longest Reign
Queen Victoria became the longest-reigning monarch in British history in 1896 and requested that the celebrations be held in the year of her Diamond Jubilee. The event was conceived as a festival of the British Empire.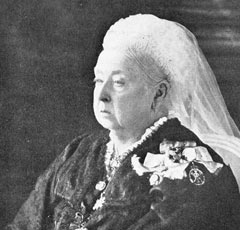 22 January 1901 Queen Victoria dies
Having served her country for almost 64 years, Queen Victoria would end up lending her name to an era of some of the most rapid and dramatic societal and industrial change in British history. Her eldest son, Albert Edward (later crowned as Edward VII), became king and would rule for a little more than nine years, until his death in 1910.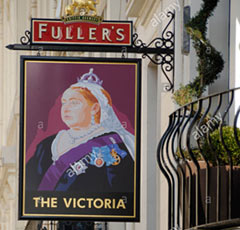 Present Day
Queen Victoria's legacy lives on
You don't have to look very hard to see the influence of Queen Victoria in modern life. Around the world, her image continues to adorn pubs, whereas her name is to be found on everything from streets and buildings, to provinces and waterfalls. Beyond that, her spirit endures in our vision of what Britain is and in how we interact with the monarchy. It's reasonable to assume that memories of Queen Victoria will be an intrinsic part of British life for a very long time to come.