A Royal Love Story
Franz August Karl Albert Emanuel was born on 26 August 1819 near the Bavarian town of Coburg. Raised in a country home made of a converted castle, it is fascinating to consider that he started life so far from the woman he would fall in love with – the woman who would, in many ways, come to define him, as well as the era in which they both lived.
That woman was Queen Victoria and the man in question was, of course, better known as Prince Albert. Born in the same year, they were steered towards one another by the machinations of the Royal Family when they were just 17 years old. By that time Victoria was heir presumptive to the British throne. Although she would record that she found Albert to have 'the most pleasing and delightful exterior', she was already displaying the strength of character for which she is perhaps best remembered, expressing no desire to rush into marriage.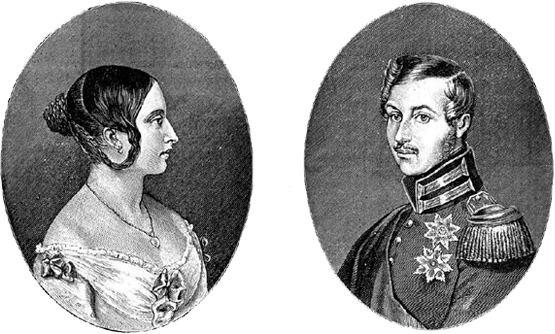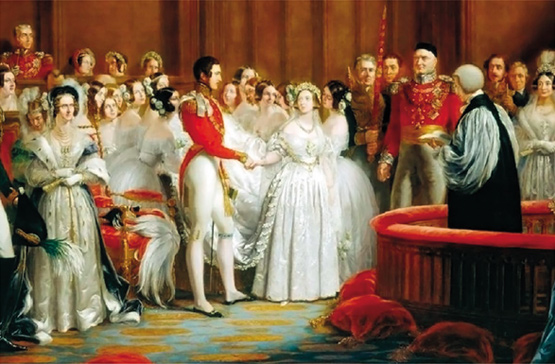 Nonetheless, the two were clearly smitten with one another, with Prince Albert writing to her frequently over the next few years. In the autumn of 1839, Queen Victoria invited him to visit Windsor Castle and proposed to him. Modern interpretations of the couple may seem romanticised but we know from Queen Victoria's own diaries that she was deeply in love. Writing of her engagement she said: 'Oh! To feel I... am loved by such an angel as Albert.'
Prince Albert had a positive effect on his wife and queen, often helping to direct her energy and combining it with his own progressive vibrancy. Perhaps the strongest example of this came in his organising of the Great Exhibition of 1851, an event that showcased the very best of British culture and industry, and it was for this event that the famous Crystal Palace was built. Queen Victoria was immensely proud of her husband as a result, who, in reflecting upon the exhibition's opening day, wrote: 'God bless my dearest Albert, and my dear Country which has shown itself so great today.'
'To be cut off in the prime of life – to see our pure happy, quiet domestic life – which alone enabled me to bear my much disliked position, cut off at forty-two – when I had hoped with such instinctive certainty that God never would part us, and would let us grow old together – is too awful, too cruel'
Queen Victoria
Sadly, Prince Albert died at the age of 42 after suffering a long period of ill health, thought to have been worsened by his tendency to overwork. Doctors of the time attributed his death to typhoid fever, though Queen Victoria herself believed he had been undone by stress.
The loss of Prince Albert was devastating for Queen Victoria and she withdrew from public life for a number of years. In addition, she chose to wear the mourning colour of black for the rest of her life. It took almost a decade but she did eventually return to public duties, frequently paying tribute to Prince Albert in her diary and in public acts such as erecting the Albert Memorial in Hyde Park. When she died in 1901, some 40 years after her husband, she was buried beside him at Windsor. Above the mausoleum door are inscribed Queen Victoria's words: 'Farewell best beloved, here at last I shall rest with thee, with thee in Christ I shall rise again.'