Whether it's the physical precious metal or the colour itself, gold has played a prominent part in the celebrations. This stems from several myths and legends where gold was used to scare away demons. As well as celebrating this success, items such as gold coins or golden inscriptions have since been used to symbolise wealth and prosperity.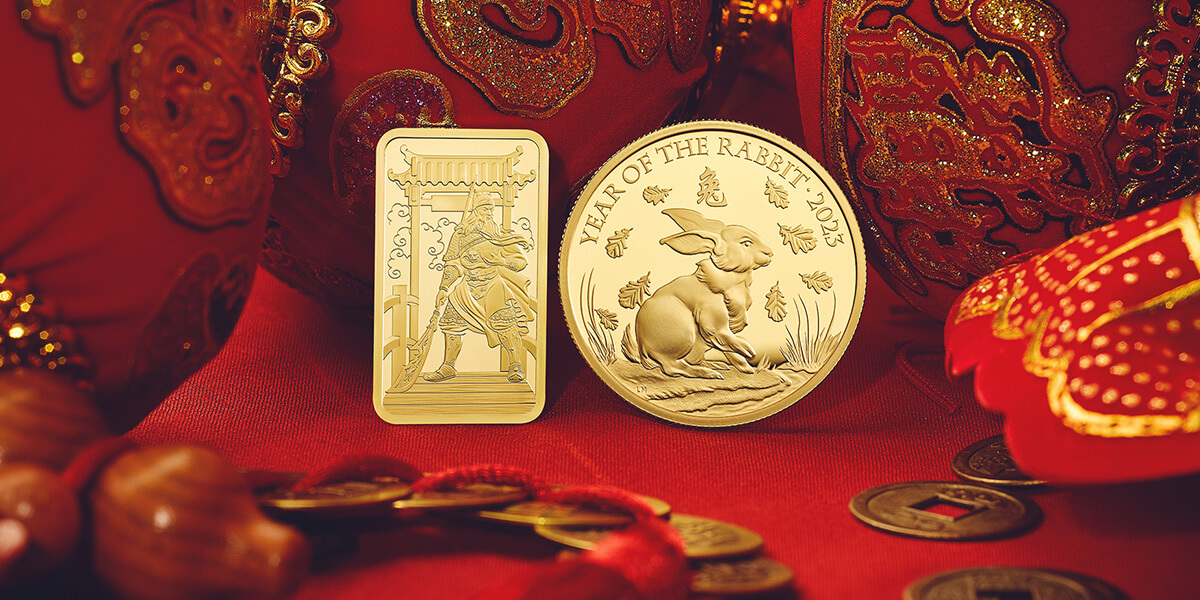 Gold Bars, Coins and Jewellery
The month before the Chinese New Year is one of the busiest for buying gold items. This is a long-standing tradition in China and is thought to be because gold was used to represent the supremacy of emperors throughout China. The Chinese people will often buy gold items such as jewellery and gold bars to give to loved ones to bring them good luck in the new year.
Buying gold is a sign of good luck or fortune. It is thought that around 70% of Chinese people interested in lifestyle and fashion believe that gold will bring the bearer good luck.
Gold jewellery tends to be the most popular gift bought and given to loved ones around the Chinese New Year. However, gold bars and coins are also a popular choice, because gold is considered to be a worthwhile investment. Giving loved ones a gold bar or gold coins signifies passing good luck and fortune on to them for the year to come.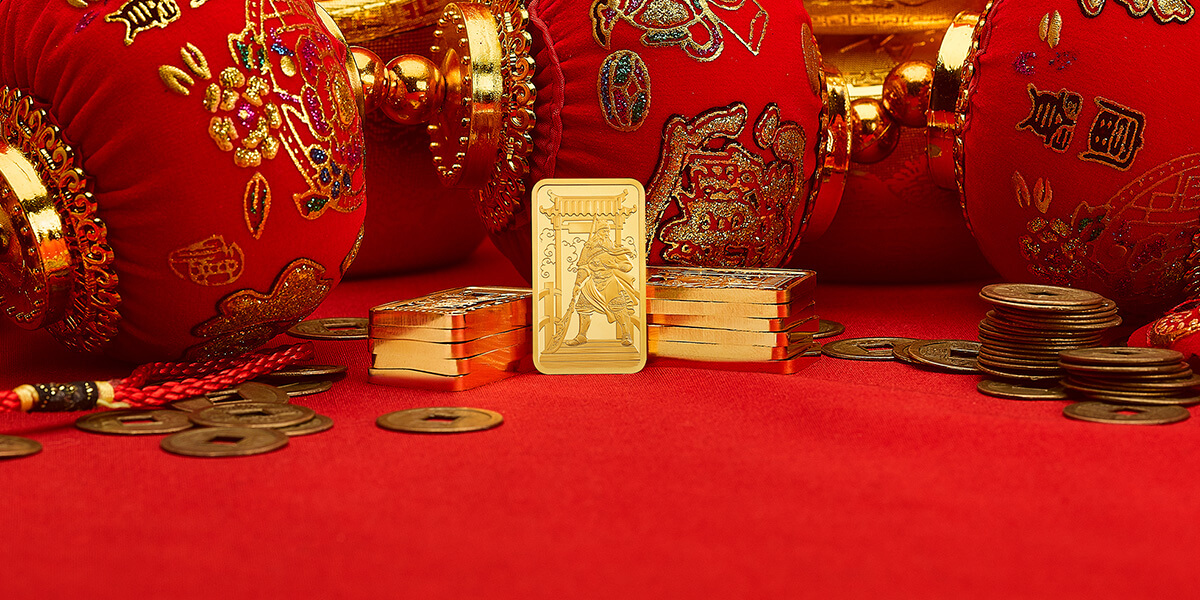 The Origin of Red Packets
Gold has a significant origin in the giving and receiving of red packets. This Chinese tradition stems from a much older myth involving the demon Sui. Just as the demon Nian would arrive to cause chaos on the Chinese New Year, it is said that the demon Sui would arrive at night to terrorise children. The demon Sui would touch a child's head, which would then cause them to fall severely ill. Even when the child recovered, it was said that they would never be the same again.
To try and keep the demon Sui away, parents would often light candles and stay up all night to protect their children. One year, a child was given eight gold coins to play with by his parents. The child took great delight in wrapping the coins in red paper, unwrapping them and then rewrapping them again to repeat the process. When he became too tired to continue, his parents wrapped the gold coins in red paper and placed it beneath his pillow.
The demon Sui came that night, but just before he could touch the child's head, he was scared away by the light emanating from the gold coins. The next year, parents then gave their children red envelopes filled with money to deter the demon Sui, and this is a tradition that has carried on throughout the years.
Before paper money was given to family members, small collectibles in the shape of gold coins were given to loved ones. These gold coins often had symbols and images carved onto them to represent wealth and prosperity. The coins were then tied together with red string, which evolved over time so that the coins were wrapped in red paper, and then changed to the red envelopes that are much loved and cherished today.
Gold as a Lucky Colour
The Chinese consider gold to be a very lucky colour. The colour gold is used to symbolise several different things and is often used alongside yellow and red during the Chinese New Year celebrations. Gold is thought to represent good luck, wealth, prosperity and good fortune.
As well as representing the supremacy of the emperors throughout the history of China, it is also thought that yellow and gold represent the spiritual realm. Gold is viewed as a positive colour that will help see in the Chinese New Year.
Gold in Food
Gold has also become significant in the world of food for the Chinese New Year. On the first day of celebrations, it is customary to eat dumplings known as jiaozi. These dumplings are thought to resemble gold ingots, which are seen as lucky. The dumplings are filled with a range of ingredients, such as meat and vegetables.
Children are also given chocolate coins or bars that are wrapped in gold foil as a symbol of good fortune and prosperity for the new year.