Guan Yu lived in the time of the Three Kingdoms and was a famed military general that served under the warlord Liu Bei. He was a key player in the events that lead to Liu Bei founding the Shu Han state and he governed and protected Jing Province for his leader from 214 for a number of years. Around 219, Guan Yu was captured in an ambush by warriors of Sun Quan (a former ally of Liu Bei) and was executed.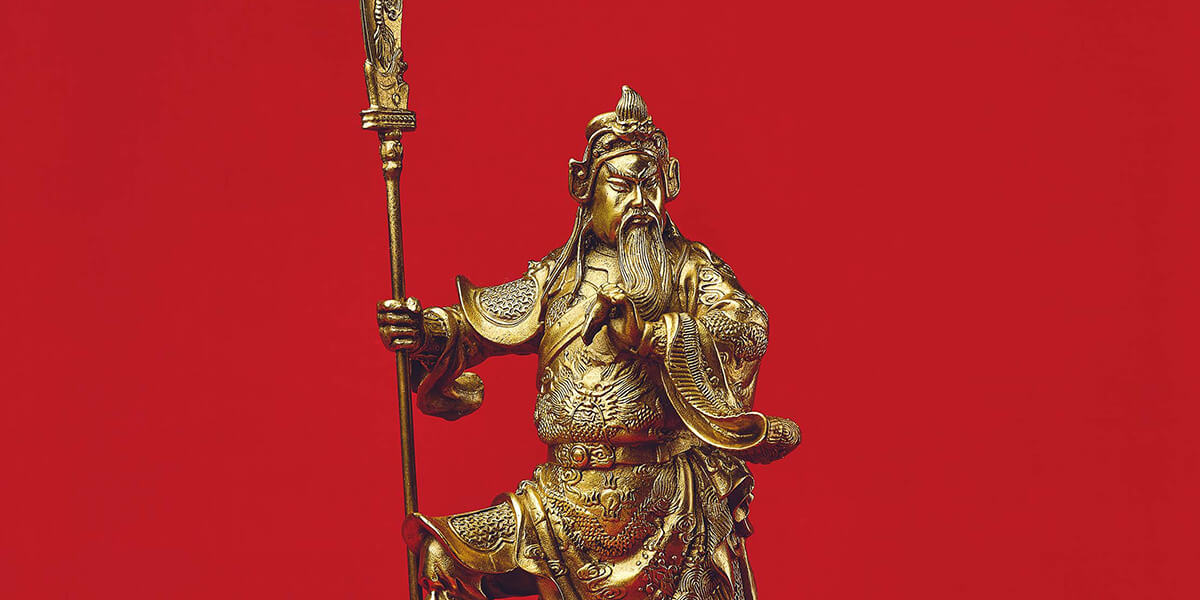 His deeds were spoken and written about in the centuries that followed, most notably in Sanguo Yanyi (The Romance of the Three Kingdoms), a book written in the period of the Ming dynasty (1368–1644). One of the many stories about Guan Gong relates that he crossed five military checkpoints and slayed six generals in order to escort the wives of his leader and sworn brother, Liu Bei, to safety. Legend states that his face changes to be reddish in colour when he is about to slay his enemies. To this day, Guan Gong is often depicted with a red face.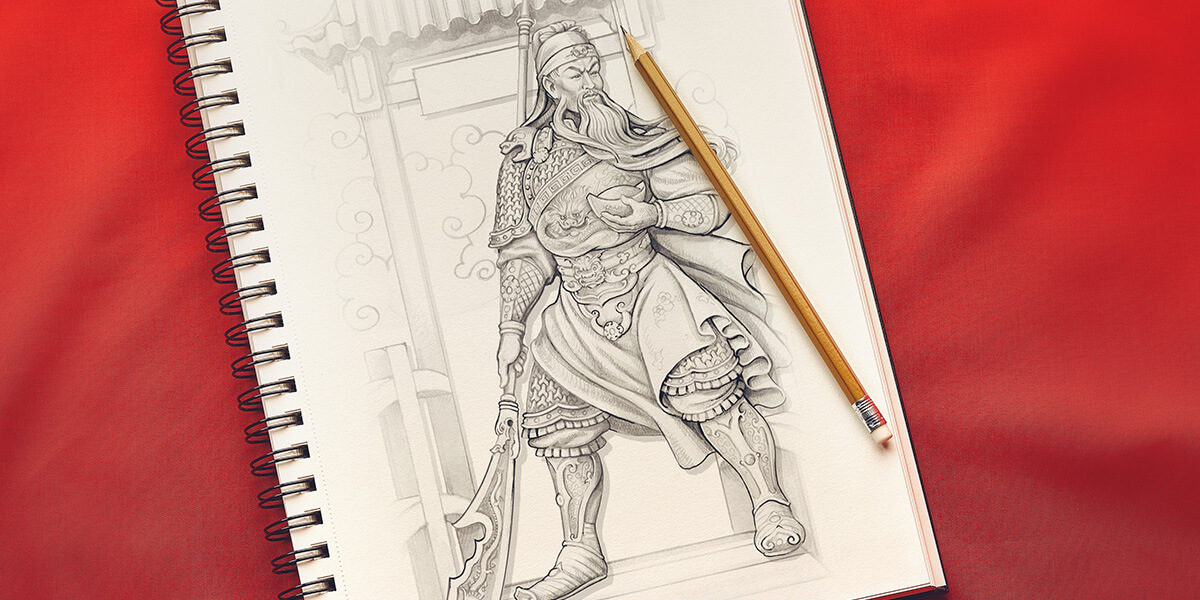 Guan Gong's distinctive features have now been created in gold – the precious metal long associated with good fortune – by The Royal Mint. Drawing on more than 1,100 years of minting expertise, we have applied our craft to ensure a faithful representation of one of the most well-known deities in Chinese culture.