A global presence
The chief duty of The Royal Mint throughout its long history has been to supply the people of Britain with the coins they use every day.
However, since early on in its history The Royal Mint has used its skills to provide coins for circulation overseas. The first recorded instance came as long ago as 1325 when, during the reign of Edward II, coins were shipped to Bordeaux for use in the king's territories in south-west France.
The Royal Mint's export work has blossomed from these distant beginnings and has enabled it to develop into the world's leading export mint.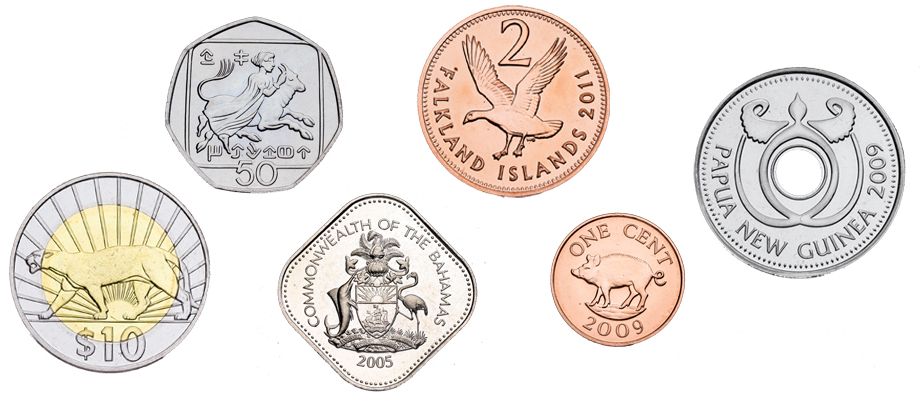 Coins produced by The Royal Mint for countries overseas
A coin fit for a king
In October 1489 Henry VII gave personal authority for the production of a new coin, to be made in gold. This coin was considerably larger than anything previously issued in England and Henry himself declared that it was to be called a 'Sovereign', deliberately suggesting a close association with himself as the king.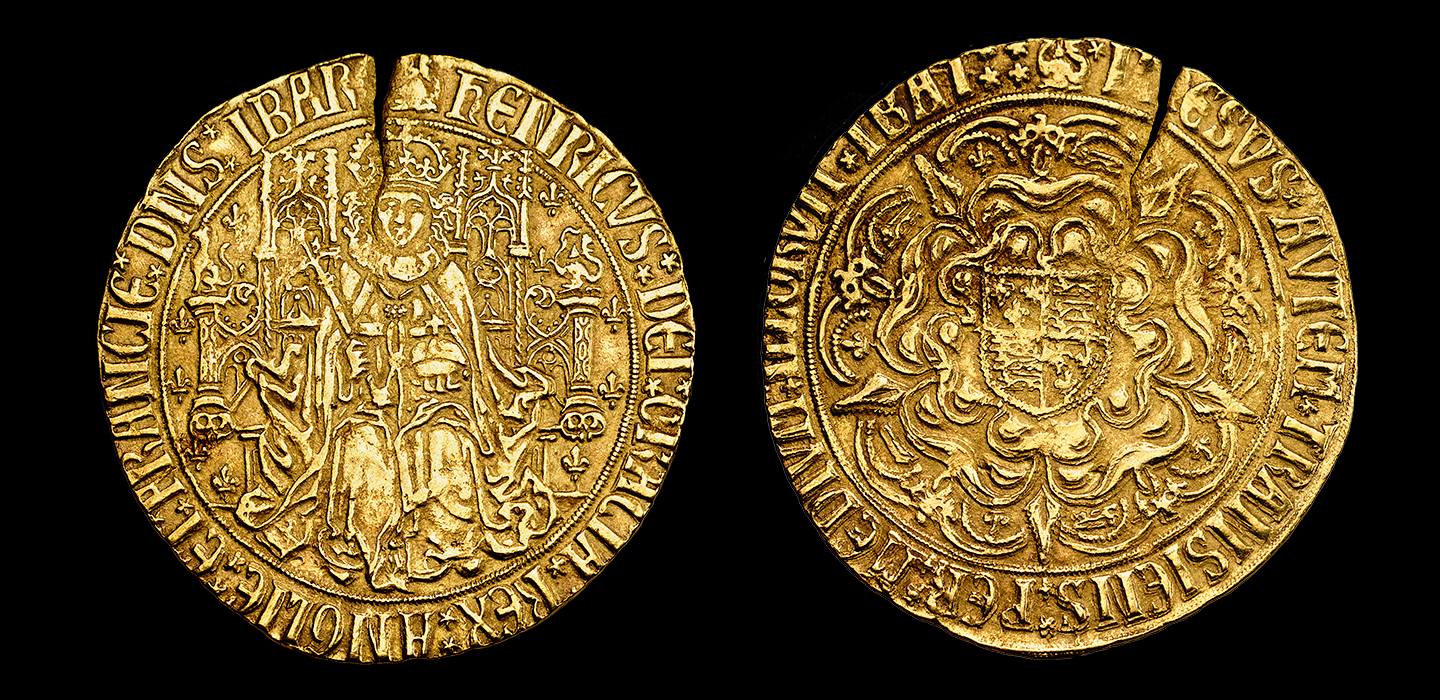 Henry VII Sovereign
The gold Sovereign is perhaps the greatest example of the international role played by British coins. Famous for its quality and accuracy, in the nineteenth century it was considered 'the chief coin of the world' used not just at home and in the territories of the British Empire but also accepted in countries with no connection to Britain, as familiar in Brazil as on the streets of London.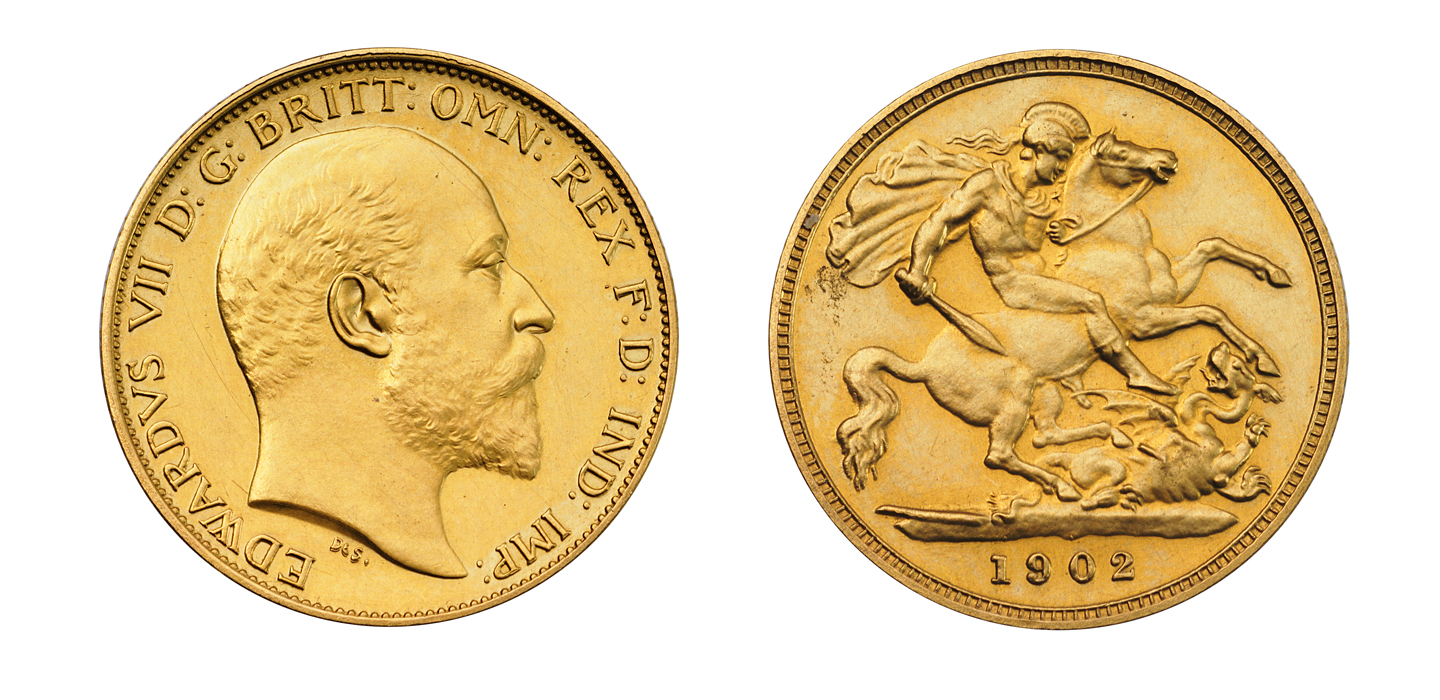 1902 Edward VII Sovereign
The gold Sovereign we know today was introduced in 1817. Its St George and the dragon design was created by Benedetto Pistrucci, an Italian gem engraver who had been encouraged to come to Britiain and work at the Royal Mint. The design, and its theme of good over evil, has become so firmly established that it is now considered virtually inseperable from the gold Sovereign and has ensured the survival of Pistrucci's name and reputation.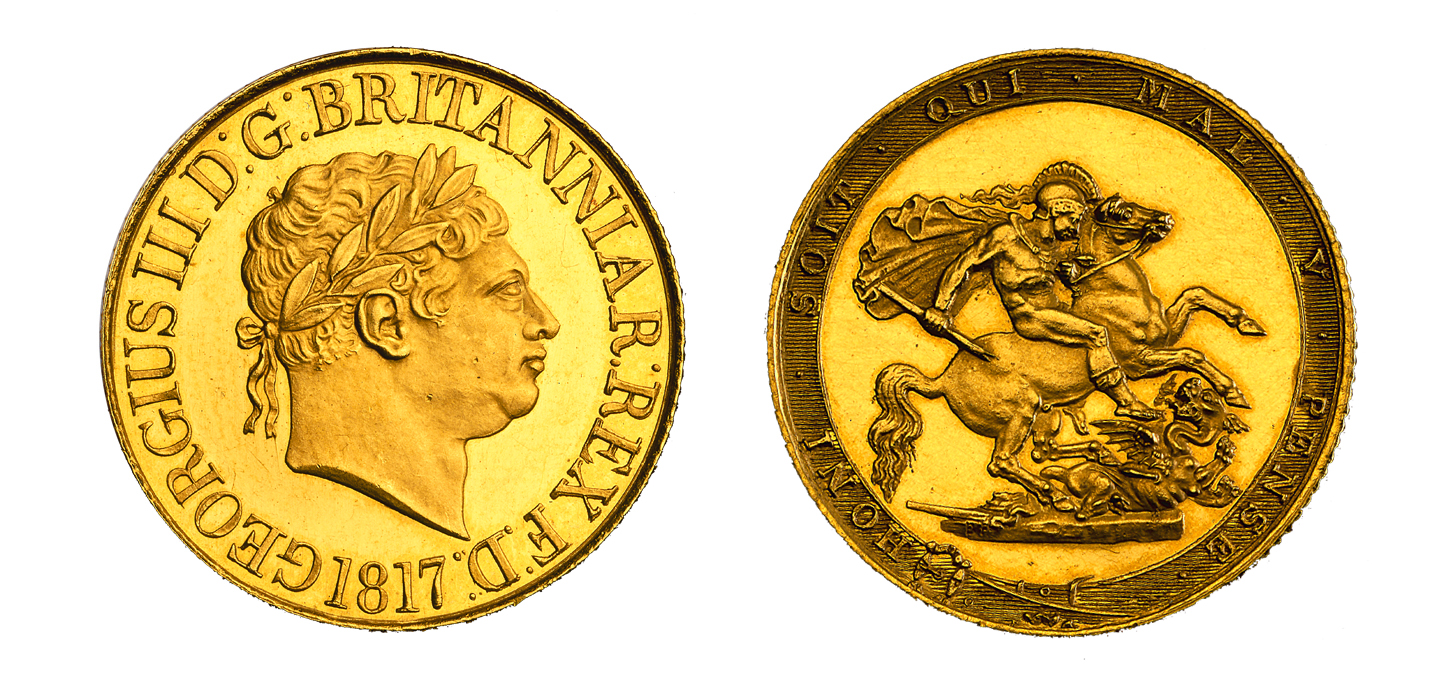 1817 George III Sovereign
Branch mints
In the 1850s, a significant amount of gold had been discovered in Australia and a gold rush gripped the country.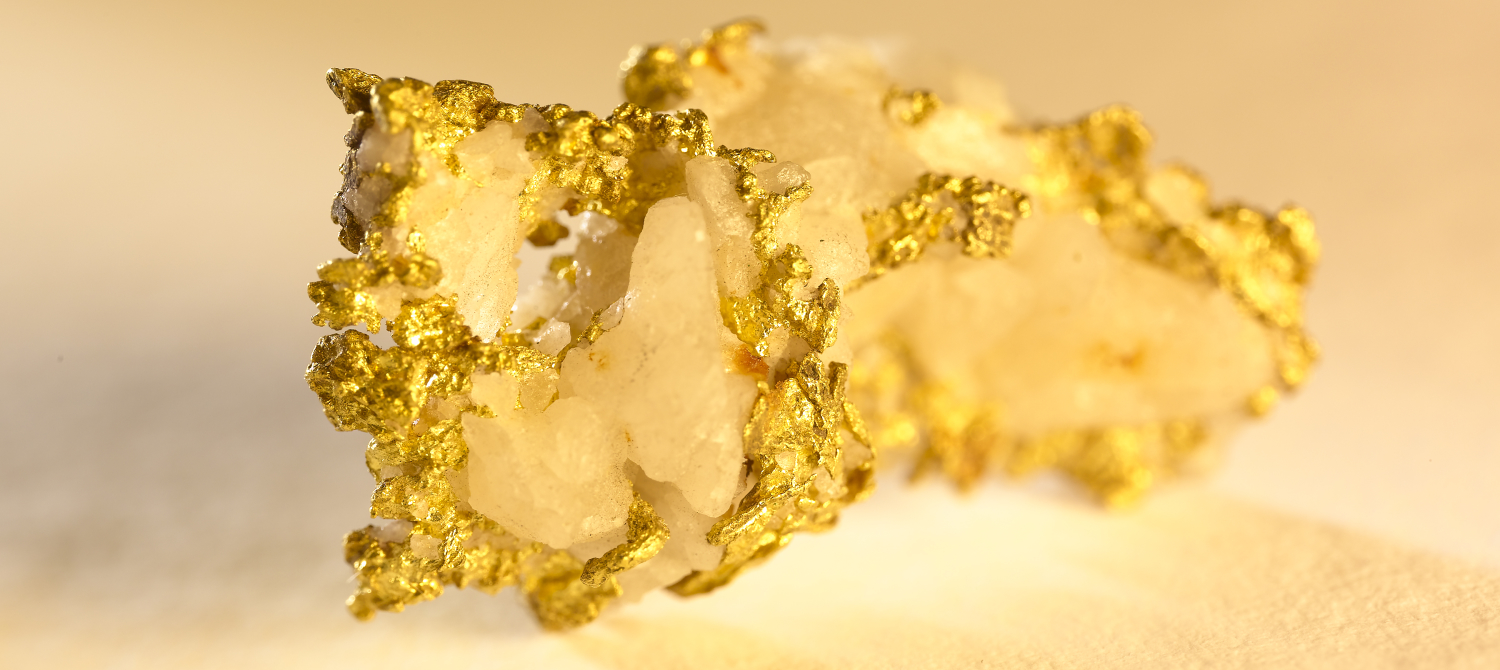 Gold nugget from the Royal Mint Museum collection
In 1855 The Royal Mint established its first overseas branch in Sydney to convert the local gold into Sovereigns and Half-Sovereigns, rather than having to ship it back to Britain by a long and often treacherous sea voyage.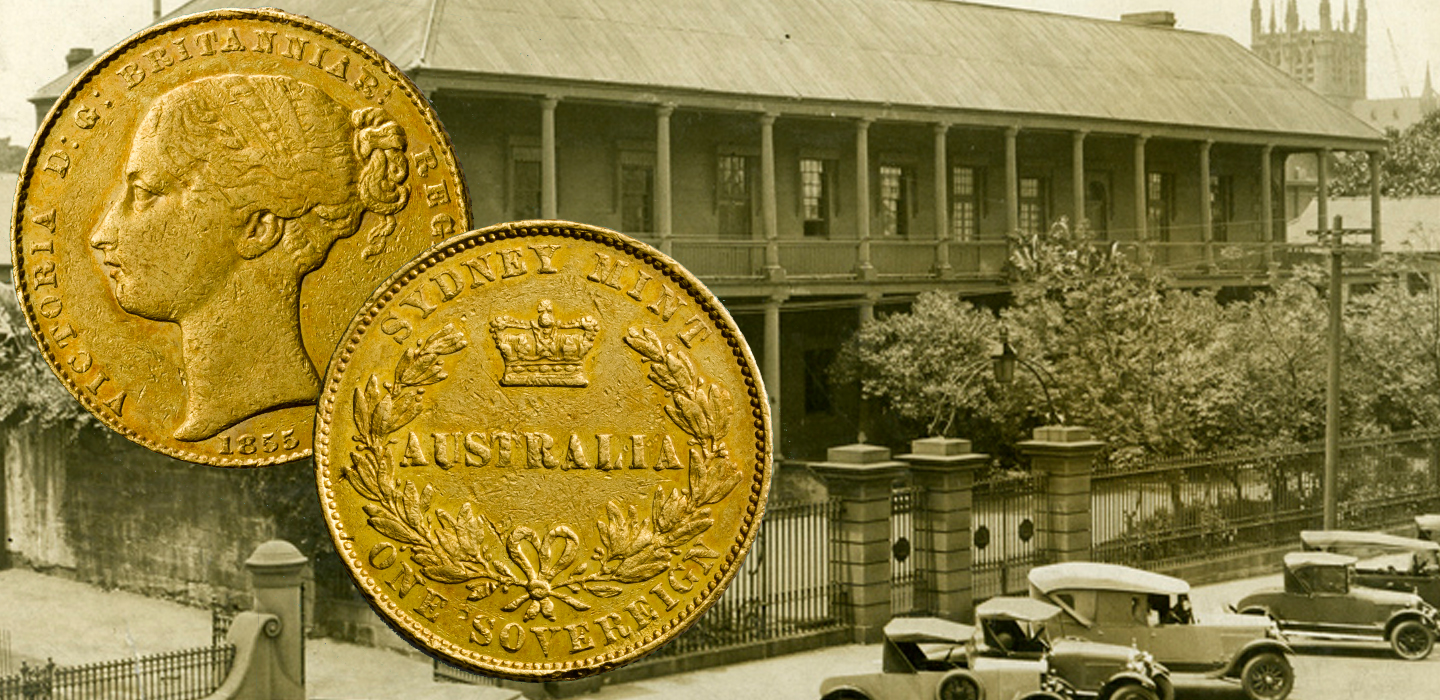 Sydney branch mint and the Sovereign of 1855
To begin with production of Sovereigns abroad was closely monitored but by 1871 Sydney was allowed to strike Sovereigns bearing the same design as those struck at Tower Hill, apart from small 'S' mintmark. Branch mints were set up in Melbourne (1872), Perth (1899), Ottowa (1908), Bombay (1918) and Pretoria (1923), all of them striking Sovereigns distinguishable from one another only by their individual mintmarks. From 1887 all of them carried the increasingly iconic St George and the dragon.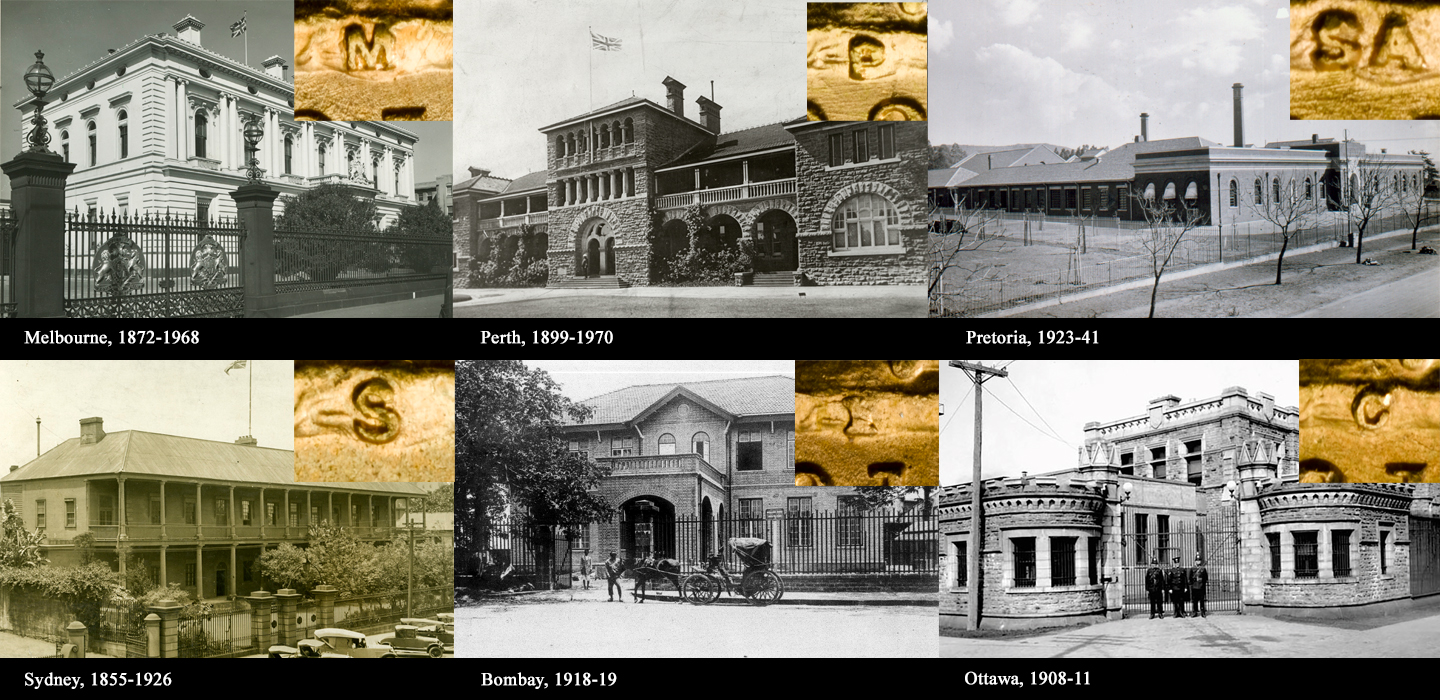 Branch mints and their mintmarks
What was already a global coin was now being produced on a global basis. By the end of the nineteenth century when out shopping in Piccadilly, you were just as likely to encounter a Sovereign made 10,000 miles away, as one made three miles away on Tower Hill.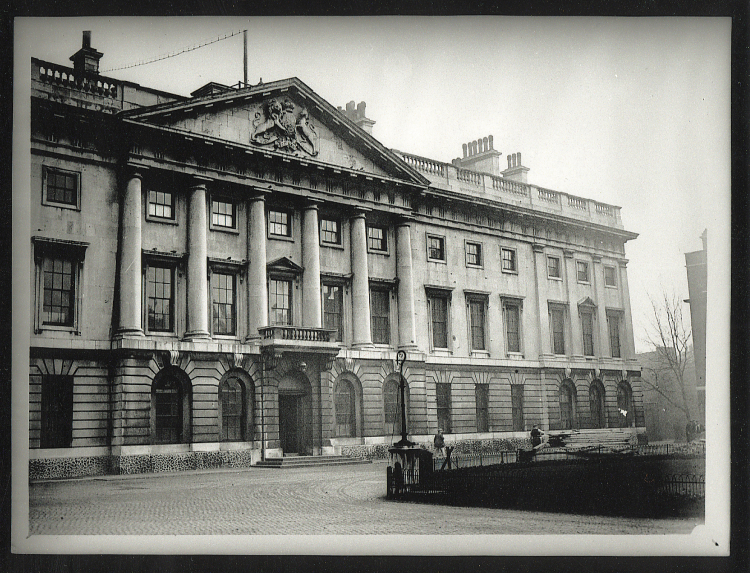 The Royal Mint site on Tower Hill, London
Between them the branch mints produced nearly 500 million Sovereigns, almost as many as The Royal Mint itself. All the branches have now closed but today the Royal Canadian Mint, the Perth Mint and the South African Mint are direct descendants of these branch mints.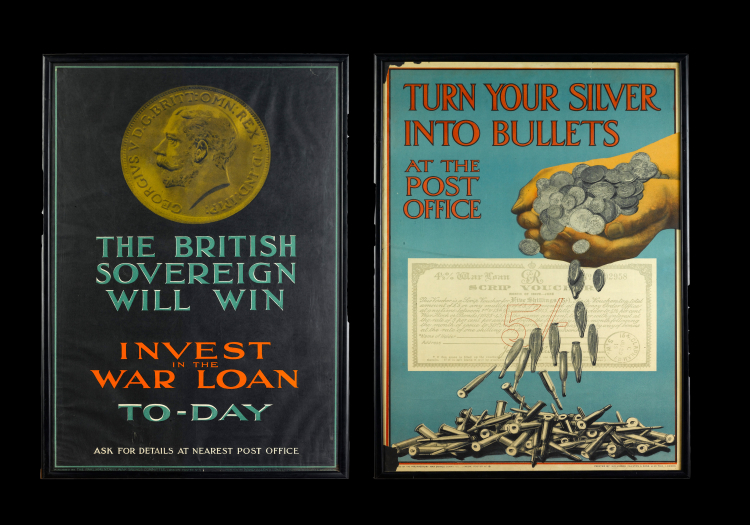 People were encouraged to invest in government loans at the Post Office and colourful posters, such as these two from the Museum collection, were devised to inspire generosity
In the United Kingdom, Sovereigns disappeared from circulation during the First World War, but they remain an important part of British culture. Whether used by James Bond to buy his way out of sticky situations, set into rings and worn as jewellery, or as a coin treasured by collectors, today The Sovereign is the flagship coin of the Royal Mint.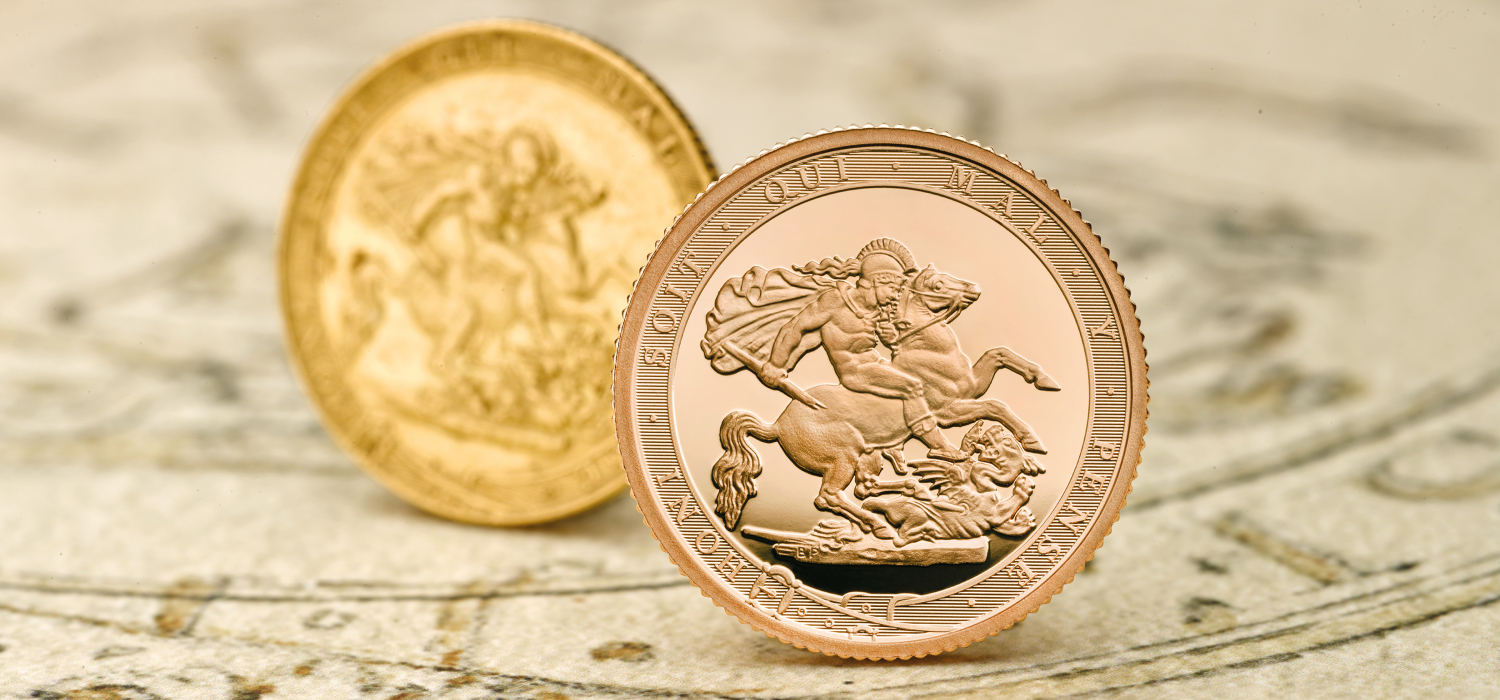 Sovereigns from 1817 and 2017
Around the world
For many years The Royal Mint has been the world's leading export mint. In a typical year coins may be produced for 60 or more different countries, some of which have no mint of their own, while others may have a mint that it temporarily unable to cope with demand.
The arrival in 1922 of Sir Robert Johnson, a new and energetic Deputy Master, led to a significant increase in The Royal Mint's export business. Determined to keep his skilled workforce together during the difficult years that followed the First World War, he was happy to pick up orders from wherever they could be found and took it upon himself to travel extensively as a salesman. The work he put into establishing relationships overseas is still evident in continuing orders from some of the countries he visited.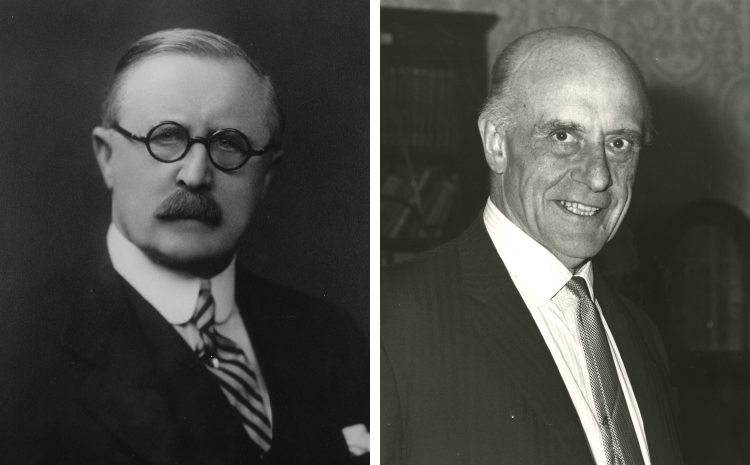 From left to right: Robert Johnson, Deputy Master 1922-1938; Jack James, Deputy Master 1957-1970
Exporting inevitably decreased during the Second World War but in the late 1950s Johnson's approach was refreshed and re-energised by another Deputy Master, Sir Jack James. He was fortunate that his time in office coincided with many Commonwealth countries being granted independence, all of whom wanted national coinages of their own. The Royal Mint secured a considerable proportion of the available trade and in 1966 became one of the first winners of The Queen's Award for Industry.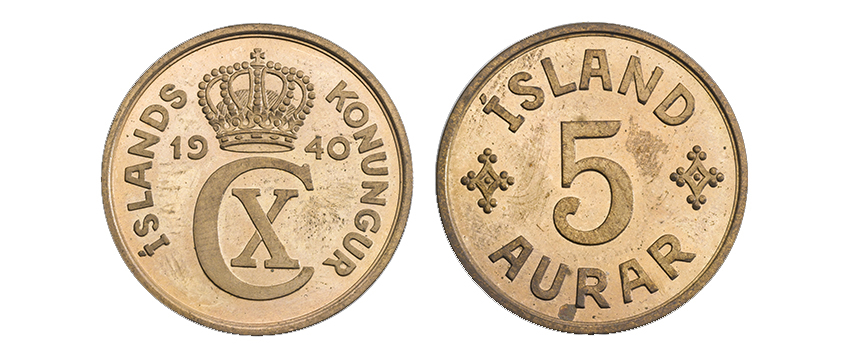 Icelandic 5 aurar coins struck at The Royal Mint
Before the Second World War, Icelandic coins were produced by the mint in Copenhagen but when war broke out, and enemy action cut off its contact with Denmark, Iceland in 1940 turned to The Royal Mint. The first Icelandic coins were struck in rather unusual circumstances, as recorded in The Royal Mint's Annual Report:
'Striking began at day-break after a night during which the windows and roofs had been wrecked by enemy action; a glacial wind whirled round the coining presses to inaugurate this coinage of Iceland'.
It marked the beginning of a long relationship with Iceland, whose coins continue to be struck by The Royal Mint more than 70 years later.
Content provided, with thanks, by The Royal Mint Museum.
<< Previous exhibition zone Next exhibition zone >>

Back to the gallery