Conference Facilities
Holding a conference can sometimes be stressful, but we can take the pressure off with our state-of-the-art facilities and adaptable spaces. With our range of rooms, café area and refreshments, our aim is to make your conference one to remember. Get in touch today to discuss your requirements on 0333 241 2223.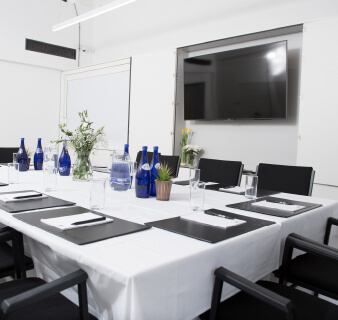 Sir Isaac Newton Suite
The Sir Isaac Newton Suite at The Royal Mint Experience is a conference and seminar venue. A floor-to-ceiling white panel finish, full-width glass walls and double doors make the room bright, airy and peaceful. A foldaway wall that links the Sir Isaac Newton Suite to the adjoining café can be opened up to facilitate grand-scale events.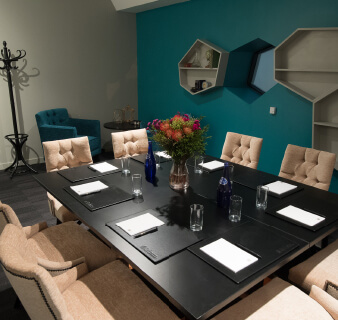 The Pistrucci Room
The Pistrucci Room has hosted meetings between The Royal Mint and its international trading partners but now opens its doors to all VIP guests. Tucked away from the Exhibition, this modern room offers a round-table environment and can accommodate eight guests around a large boardroom table, with ample room for plush seating and a small break-out coffee area.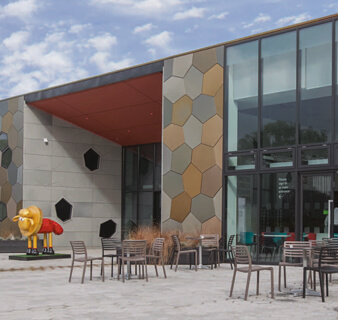 Piazza
Accommodating up to 250 standing guests, the Piazza is a social outdoor space that adjoins the café and the Sir Isaac Newton Suite. South facing, it's an ideal space for summer events, with light reflecting off the coloured stainless steel exterior as long as the sun is shining. A set of double doors also opens into the Sir Isaac Newton Suite, allowing for a space to break between presentations.