Information relating to Coronavirus (Covid-19)
The Royal Mint Experience is currently being used to make protective visors for the NHS – so our gift shop will remain closed for a little while longer. Please keep an eye on our website and social media for further announcements – we can't wait to welcome you back soon.
If you have any questions relating to existing bookings, please contact experience@royalmint.com.
Thank you for understanding at this difficult time.
Online Exhibition
While we're closed, take a look at some highlights from the objects on display in our exhibition gallery.
During your visit
You'll learn more about the history of The Royal Mint, one of the top-rated tourist attractions in South Wales, and you will be able to see the special coins and rare historical memorabilia that our exhibition holds
Offers and Events
Our events explore our history and traditions through fun and creativity, while our offers provide that added value that we all need from time to time.
How to find us
Just four miles from Junction 34 of the M4, The Royal Mint Experience is conveniently located for our visitors to find – we are just 20 minutes away from Wales' capital city, Cardiff.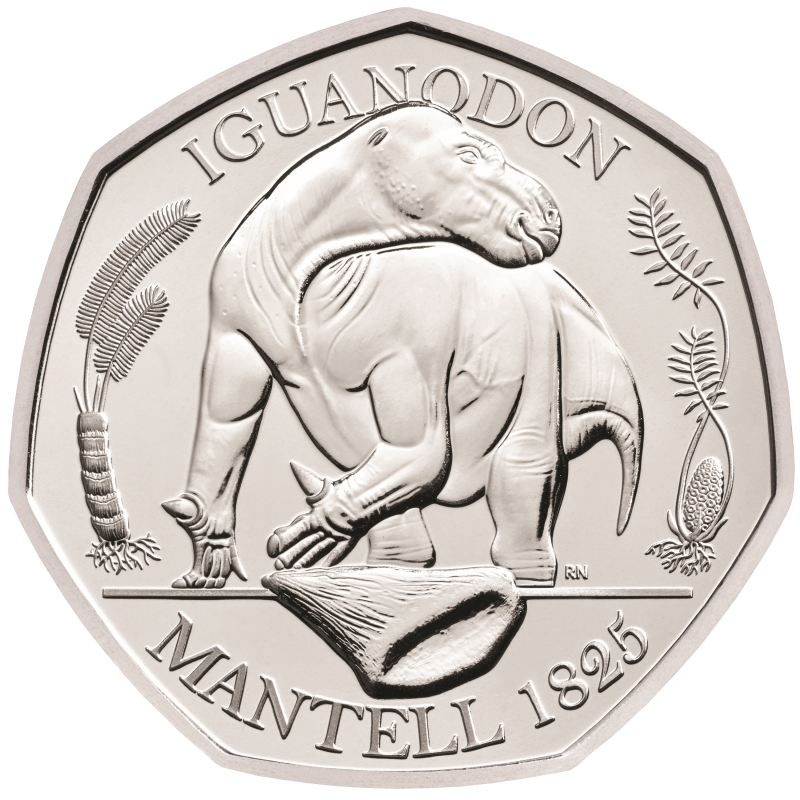 Strike your own Iguanodon 50p
Dates TBC
In 1822 Mary Mantell found a fossilised tooth embedded in the rocks by the side of the road near Lewes in Sussex. Her husband Dr Gideon Mantell, an amateur palaeontologist, realised it belonged to a giant extinct reptile which he named Iguanodon in 1825.
Iguanodon lived during the Early Cretaceous period, 140–110 million years ago. Reaching a length of about ten metres, Iguanodon probably walked on both two and four legs. It may have used its thumb spike to fend off predators or prepare its food.
50% off admission when you come back to strike the next in the series
Start your collection today and get 50% off your tour admission when you come back to strike the next coin! Click here for full terms and conditions.

Book a tour