Over 30 billion coins are estimated to be in circulation in the United Kingdom today. The Royal Mint has been creating coins since AD 886 and, as such, people across the country own coins which are no longer in use. Some of these coins could possibly be rare and might be very valuable.
Many people have collected coins throughout their lives or have been handed coins which have moved from generation to generation. The decimal system we use today has only been around since 1971 and many of the shapes and sizes of coins in daily use have changed in that time. In fact, the circulating, bimetallic £2 coin is only just over 20 years old.
We spoke to Matt Curtis, The Royal Mint's Historics and Collector Services Expert, about some of the rare coins that have been minted over the years. Here are some of Matt's favourites:
1917 George V Sovereign
Circulating gold coinage was a casualty of the First World War. Before the war, it was seen as a huge luxury to have gold in your change but during the war it was seen as impractical due to funds being needed for the war effort. Sovereigns ceased to be issued for use in circulation as a result and production at The Royal Mint in London ceased in 1917. Many of the Sovereigns struck in that year were sent to the United States of America to pay off war debt.
1933 Penny
The 1933 penny is one of the most famous coins from the UK. The Royal Mint's records refer to six being struck, three to go under the foundation stones of buildings and three to national collections. There are, however, good references in the Mint's records to possibly suggest at least one more had been made.
As this was an ordinary circulating coin, it might have sneaked out into circulation and people would actively look through their change prior to decimalisation in the hope of finding one.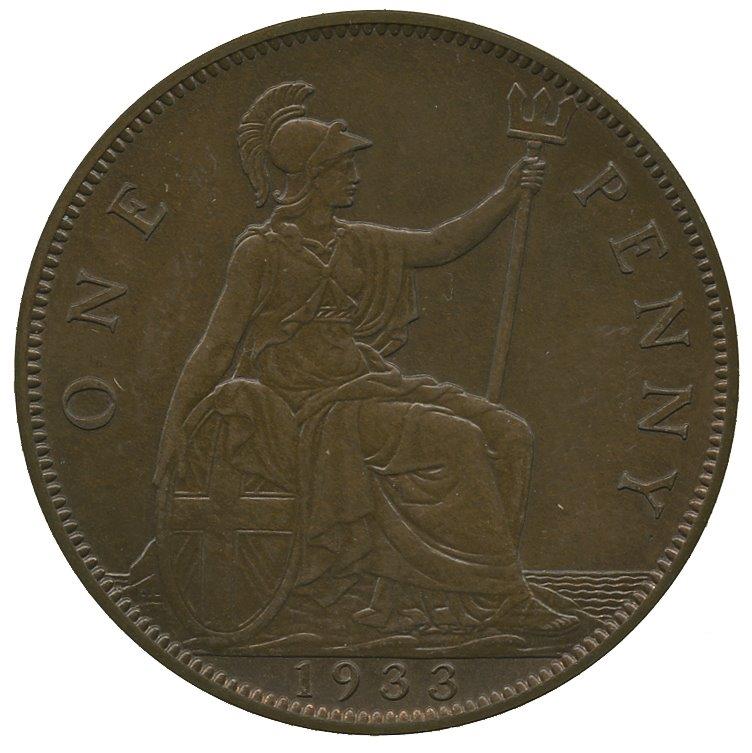 The Coinage of Edward VIII
Edward VIII abdicated after only a few short months on the throne. As a result, no coins bearing his effigy were ever struck for circulation but a handful of trial and pattern pieces of the new monarch's coins were made.
The Royal Mint set a new UK coin record by sourcing and selling an Edward VIII sovereign for £1 million.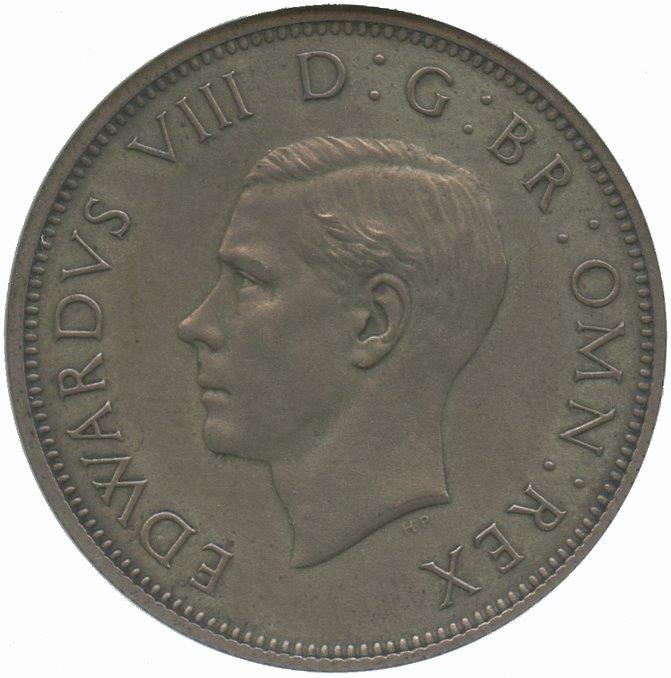 Queen Anne Vigo Five-Guinea
The Vigo Five-Guinea coin was one of only a handful made from gold bullion captured by the British fleet at the Battle of Vigo Bay in northern Spain on 23 October 1702.
At an auction in New York one of these coins sold for £703,000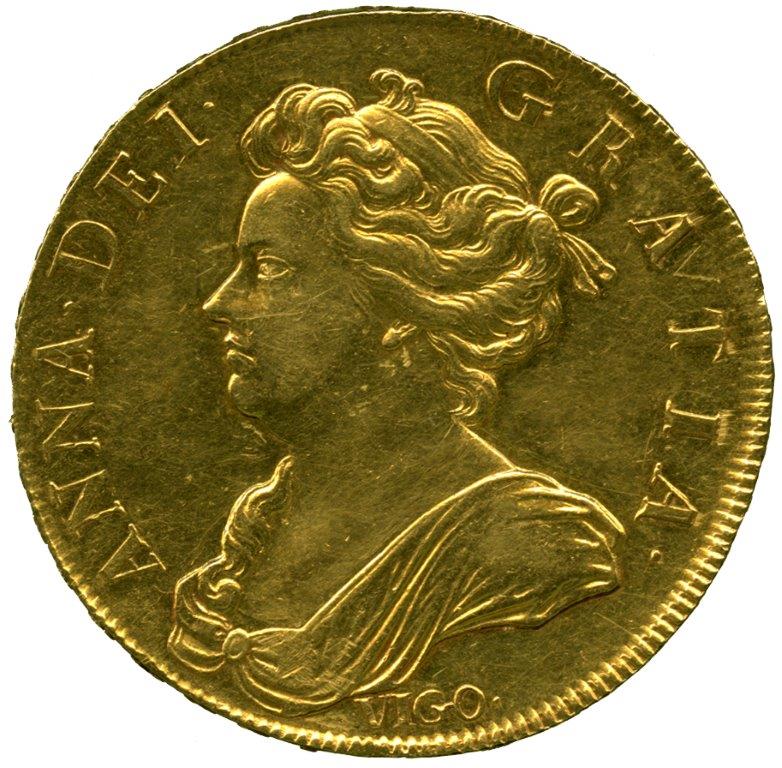 Una and the Lion
The gold five-pound piece of 1839, though not as spectacularly rare as the Edward VIII pattern coins, is arguably one of the most beautiful coins in the world. The coin features William Wyon's famous Young Head portrait of Queen Victoria, while the reverse depicts the queen as Una guiding the British lion.
The total number struck is nevertheless no more than a few hundred. Yet, for a rare coin, it is surprising how many variations can be found among the surviving pieces. There are different metals, differing types of edge, differing patterns of ornamentation on the queen's hairbands.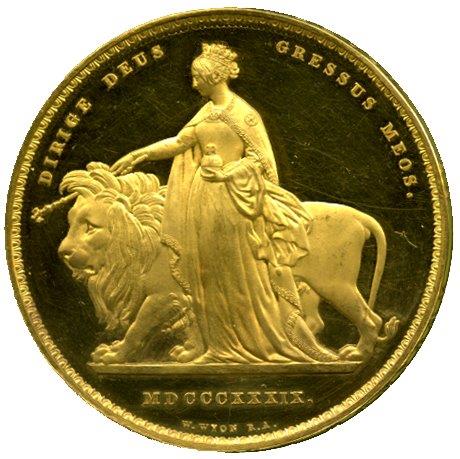 1996 Football European Championships Gold Proof £2 Coin
This commemorative coin features a football, the date and 16 small circles to signify the countries taking part in the European Championship football tournament in 1996. Just under 2,100 of these coins were minted.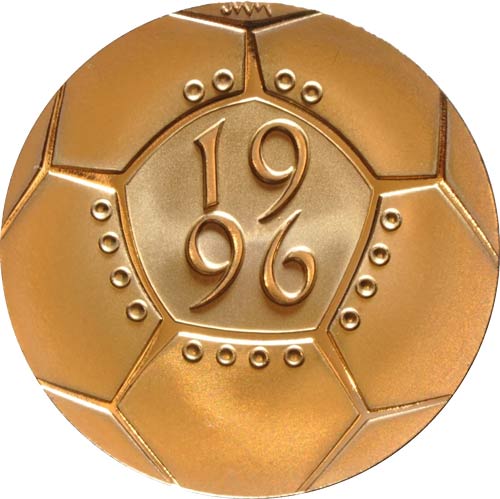 Kew Gardens 2009 50p Coin
Released in 2009 to celebrate the 250th anniversary of London's Kew Gardens, only 210,000 of these 50p pieces were ever issued into circulation, making it a rare coin to turn up in change. As the mintage numbers were so low, many collectors removed the coins from circulation when found.
In 2019, a newer, commemorative edition of this coin was released as part of the 50 Years of 50p British Culture Set.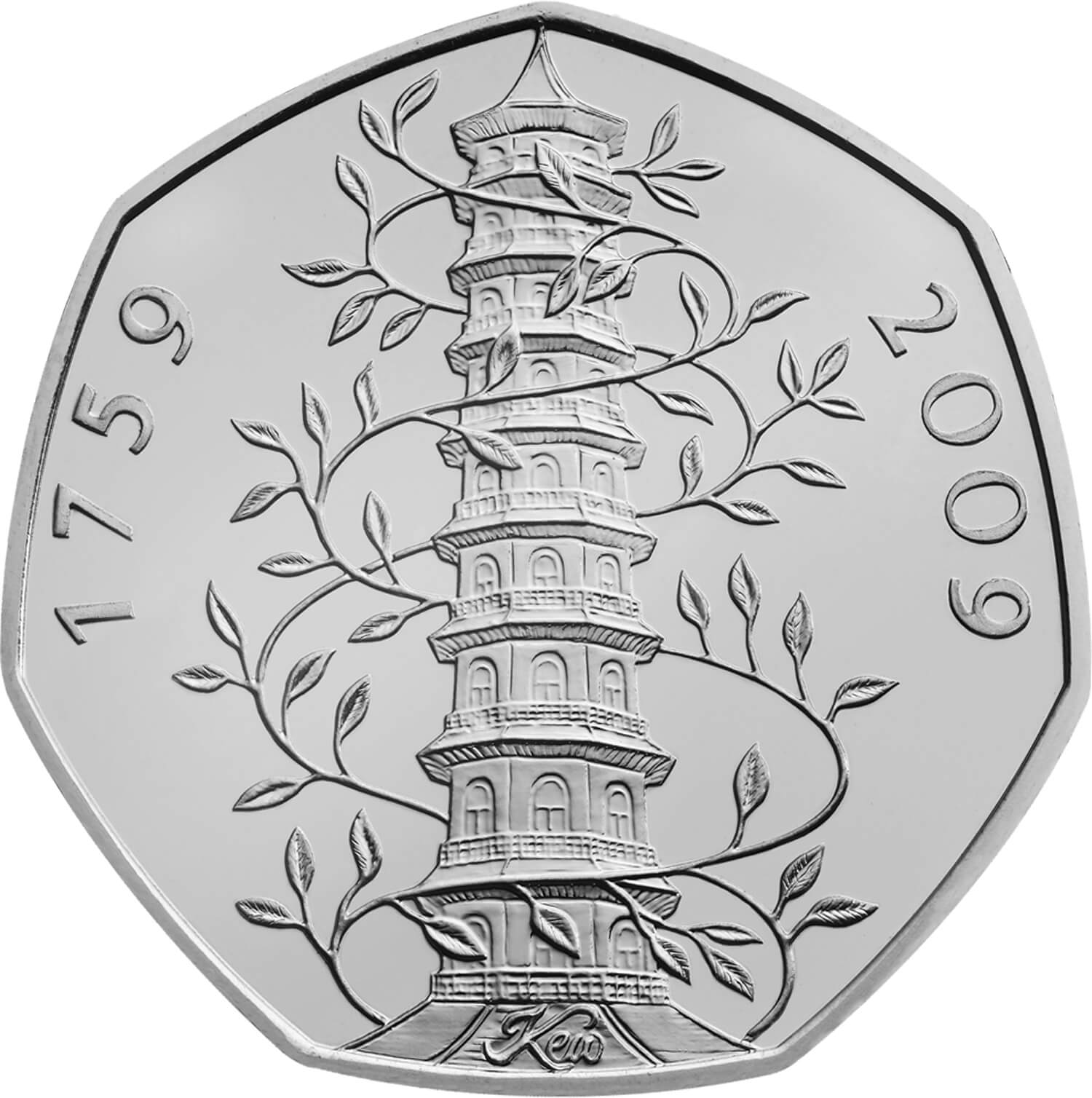 Below shows the mintage figures for the calendar year of 2019, providing the only official guide to the rarest coins in circulation.
In 2019 over 500 million coins were released into circulation, including three new 50 pence designs celebrating Arthur Conon Doyle's iconic Sherlock Holmes, and Paddington the Bear at St Paul's Cathedral and the Tower of London.
The figures have been revealed ahead of the 50th anniversary of Decimalisation, which takes place on 15th February 2021 and saw the introduction of many of the coins used today. The changeover inspired thousands of people to become coin collectors, and over the decades the 50 pence grew to become Britain's most collectable coin.
The shape of the 50 pence made it the ideal canvas for special commemorative designs, and over 70 events, anniversaries and individuals have been celebrated on circulating 50 pence pieces. The famous 2009 Kew Gardens 50p remains the most coveted coin in circulation, with a mintage of just 210,000. Other rare designs include the 2011 Olympic 50p's and the highly collectable Peter Rabbit 2018 coins.
Rarest 50p coin designs released into circulation in 2019
| | |
| --- | --- |
| 2019 coins | Total mintage figures |
| 50p Sherlock | 8,602,000 |
| 50p Paddington at the Tower | 9,001,000 |
| 50p Paddington at St Paul's | 9,001,000 |
Rarest 50p coin designs in circulation:
| | | |
| --- | --- | --- |
| Mintage year | 50 pence coins | Total mintage figures |
| 2009 | Kew Garden | 210,000 |
| 2011 | Olympic Football | 1,125,500 |
| 2011 | Olympic Wrestling | 1,129,500 |
| 2011 | Olympic Judo | 1,161,500 |
| 2011 | Olympic Triathlon | 1,163,500 |
| 2018 | Peter Rabbit | 1,400,000 |
| 2018 | Flopsy Bunny | 1,400,000 |
| 2011 | Olympic Tennis | 1,454,000 |
| 2011 | Olympic Goalball | 1,615,500 |
| 2011 | Olympic Shooting | 1,656,500 |
Do you have any of these rare coins? We'd love to see them. Why not share these with us on social media using the hashtag #TreasureForLife?