Easter has traditionally been a time of celebration and feasting around the world and as a result, lots of games and customs have developed around it. These almost always include eggs in some way, such as dyeing or decorating eggs, exchanging chocolate eggs as gifts, or taking part in an egg-rolling contest. No one can agree exactly when these traditions started, but we do know that the symbolism of eggs and the Easter bunny has its roots in Pagan times – linked to the goddess of fertility, Eostre.
This year, as we experience a very different Easter at home, The Royal Mint has created a virtual Easter Egg Hunt so no one has to miss out on the fun!
And if you can't spend this time with family and friends, we've put together a selection of our favourite springtime gifts to say you care when you can't be there.
A Change from Chocolate This Easter
At first, chocolate eggs were completely solid and virtually inedible, but by 1875 Cadbury developed the technique to create hollow Easter eggs. Now a modern tradition, more than 90 million are sold every year in the United Kingdom alone. But once they're gone, they're gone – and not everyone even wants chocolate at Easter. Whether it's for little ones or family, why not give them something they'll hold dear for years to come with a unique gift from The Royal Mint?
Hop into Easter with Peter Rabbit™
There's no doubt that a certain mischievous bunny is the star of Beatrix Potter's little tales, continuing to win the hearts of children and adults alike around the world. Now, Peter Rabbit is ready to take the spotlight on his fifth and final 50p coin in our ongoing partnership with Penguin Ventures (part of Penguin Random House). Peter is the only Beatrix Potter character to feature on a coin in 2020. The latest coin in the popular series arrives just in time for Easter – the perfect gift for springtime when chicks, Easter eggs and bunnies are all around us.
https://www.royalmint.com/our-coins/events/beatrix-potter/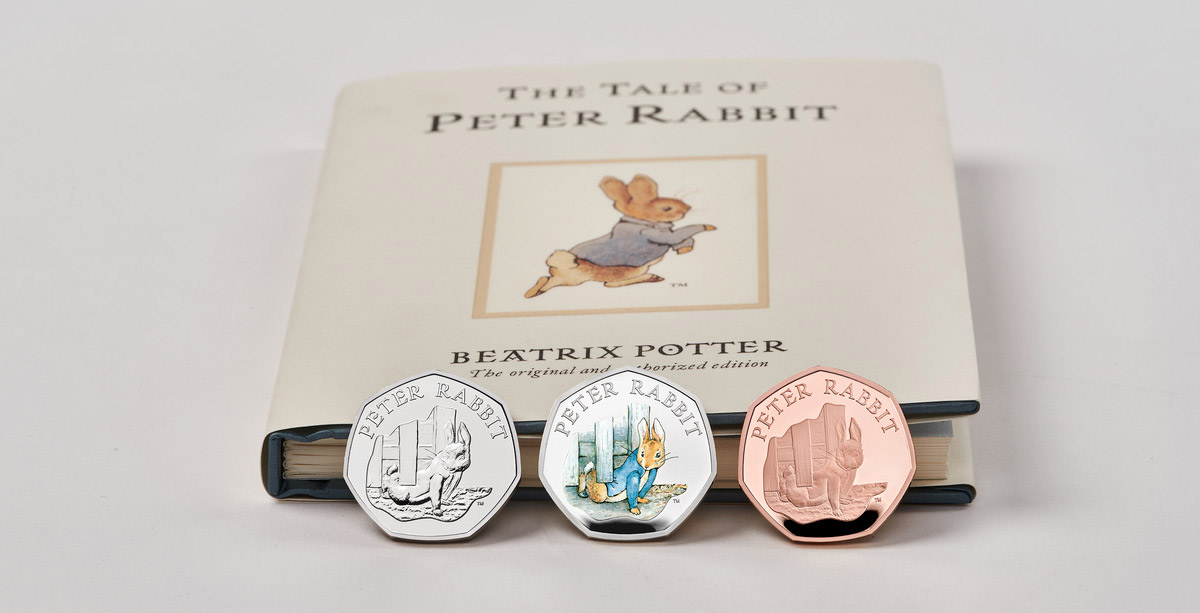 A Time for New Beginnings, Eggs, Rabbits and … Pigs!
Meet Minty, The Royal Mint's first ever piggy bank! Made from fine bone china in the traditional potteries of Stoke-on-Trent, and featuring this fun character promises to be a vintage collectable of the future. Perfect for storing hard-earned pennies or simply as the start of a gorgeous new collection, the new Minty® makes a great Easter gift for all ages!
https://www.royalmint.com/gifts/coin-gifts/beatrix-potter-minty-piggy-bank/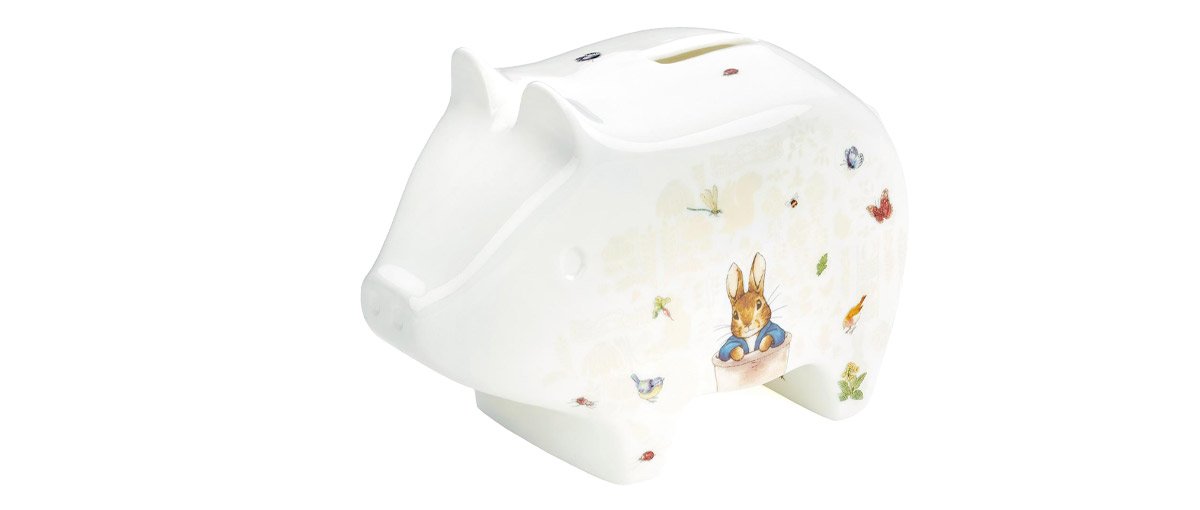 Annual Sets – Monumental Stories in Miniature
Every year, we work with leading artists using the latest technology to produce beautiful coins that people love to collect, keep and pass on. And each year a special selection of these coins are chosen to appear in the Annual Sets. The 2020 Annual Sets celebrate 100 years of Dame Agatha Christie's genre-defining murder mysteries and We also revisit the sailing of the Mayflower on its voyage to the 'New World' and remember Victory in Europe (VE) Day. A £5 coin marks the eventful reign of George III and the 2020 Annual Sets also includes a unique Team GB coin, minted in anticipation of the now postponed Tokyo 2020 Olympic Games With each coin marked with the year it was struck, these sets are an ideal way to celebrate the important moments in life.
https://www.royalmint.com/our-coins/ranges/annual-sets/2020-annual-coin-sets/

So this year, as we face difficult times, you can still say you care when you can't be there with one of our springtime gifts.