The Winnie the Pooh Collection
We celebrate Eeyore, the blue-grey donkey with a kind and generous nature, on the seventh coin in the collection, closely followed by Kanga and Roo as they bound onto the penultimate coin of the series, later in springtime. Disney's Winnie the Pooh often meets with his loyal friends in the Hundred Acre Wood to seek out an adventure or 'expotition' as they're sometimes known, so it's rather fitting that Pooh and some of his closest friends gather for one last time on the final coin in the Winnie the Pooh and Friends UK 50p Coin Collection, this summer.
The Royal Mint Exclusive Coins
Brilliant Uncirculated Coin
Winnie the Pooh and Friends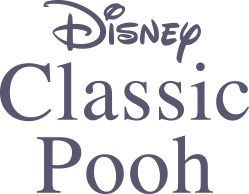 ©Disney. Based on the "Winnie the Pooh" works by A. A. Milne and E. H. Shepard.