What is Silver Used For?
In terms of precious metal investments, silver is the long term favourite smaller investors. The prices have been falling steadily for years, although experts are predicting fluctuations during 2016. Although this may be the case, you always have, and always will get a lot more silver bullion for your money than gold bullion.
If you ask somebody how you would buy silver there are three answers that come up time and time again; bars, coins and jewellery. Few actually realise the versatility of this metal, which is often considered to be gold's poor relation. We're going to take a look at some of the innovative ways in which silver is used across the globe.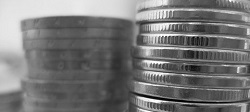 Silver in Electronics
As silver is by far the best electrical conductor of all metals, it a key ingredient in switches, contacts and fuses. As well as being incredibly versatile when it comes to electrical benefits, Silver also has an abundance of other features that make it a popular choice still to this day. With a natural low contact resistance, high thermal conductivity, chemical stability and mechanical wear resistance, this cost-effective metal alternative has the longest functional life.
Silver Used in Medicine
Throughout the ages, silver purification in the medical field has been well documented. In modern society, silver is used in a broad spectrum of health care products. More specifically, silver sulfadiazine is used by every hospital in North America to help prevent infections that occur within the wounds of burn victims. Silver is also used for an abundance of other health benefits, such as wound dressings and other wound care products, climate control system components, gowns, catheters, stethoscopes and other medical equipment. Few people realise that they have silver inside their bodies as it now widely used in replacement hip and knee joints. As this helps to protect against infection, it affords a quicker healing process and shortens the recovery time.
Air Travel
When it comes to silver usage in the military sector, there is an abundance of benefits that this element brings to the table. The main one being the dry lubricity that is used for silver coated bearings in order to guarantee the safety and performance of jet engines. Of course, this also applies to domestic air travel.
Brazing and Soldering
When used during brazing and soldering, Silver produces naturally smooth, tight corrosion resistant joints, making it an effective metal replacement. Not only is silver bactericidal, it also offers a wealth of added benefits such as high tensile strength and thermal conductivity. Silver is an important addition in appliances that use water, most electrical devices and manufacturing industries.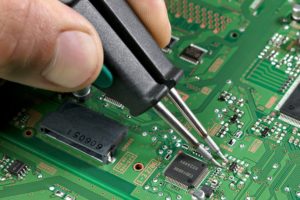 Chemistry
With the benefits of Silver being seemingly endless, the long and well-documented usage of this metal within the field of chemistry cannot possibly be ignored. Within this comes countless examples of products that rely heavily upon the usage of silver, such as Antifreeze coolant and cleaning and wetting agents.