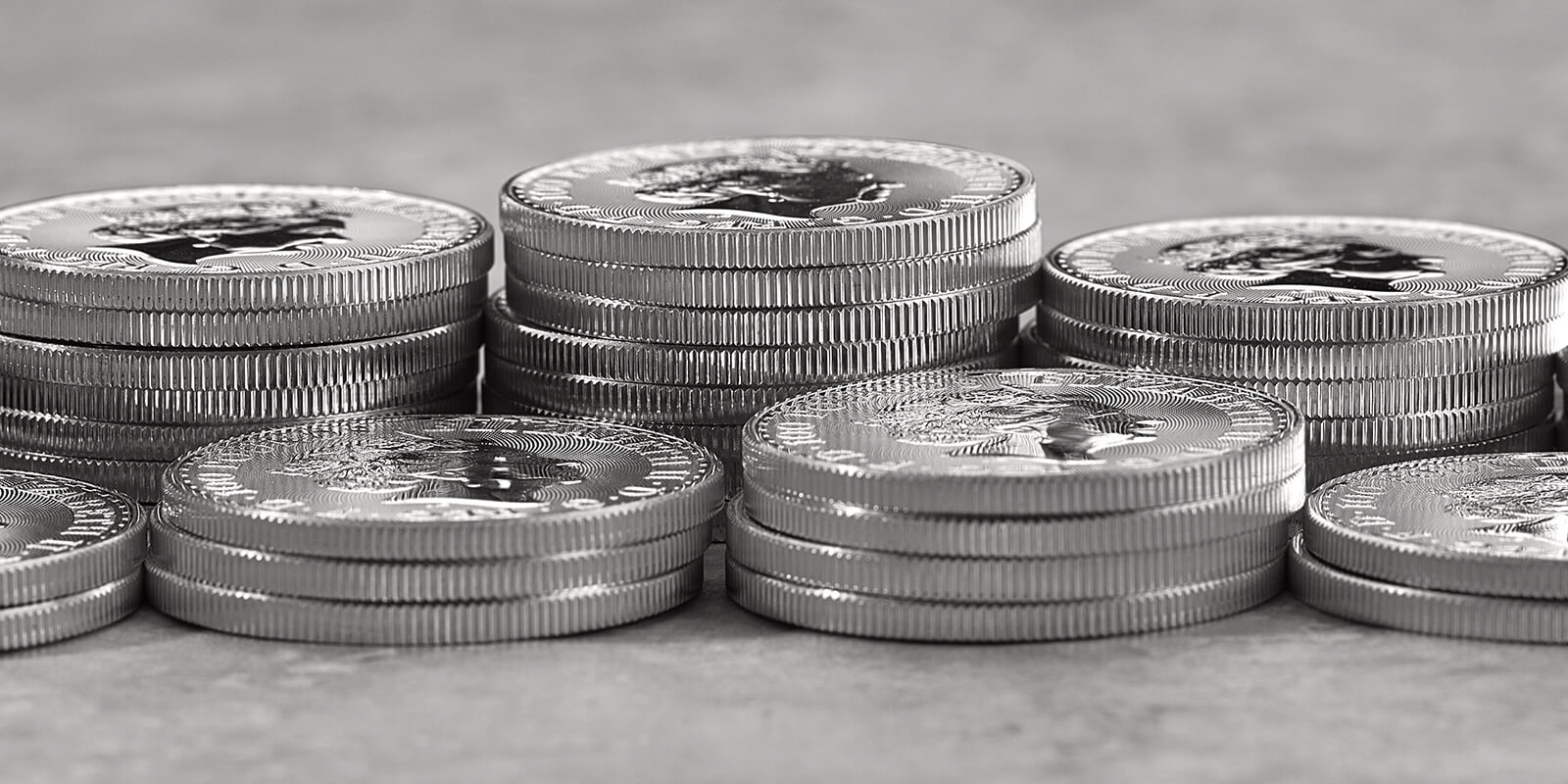 Demand for platinum coins and bars has continued to rise quarter on quarter, latest figures show, but platinum activity – both investment and industrial – has resulted in a surplus.
The World Platinum Investment Council's Q2 2022 report shows that platinum investment continued to improve quarter on quarter but is 34% lower year on year. ETF demand remains negative due to the strength of the dollar and high interest rates.
Japanese investors moved to sell due to a weakening yen, with record prices in JPY seen in June. However, the WPIC is expanding its presence promoting platinum investment products in China and is also looking to promote platinum in South Korea. A continued platinum surplus is currently expected, although China has been identified as importing platinum above its required demand which, if it continues, would more than absorb the surplus for 2022.
The graph below sums up platinum investment demand for the last five quarters. A negative figure indicates the platinum that has been sold.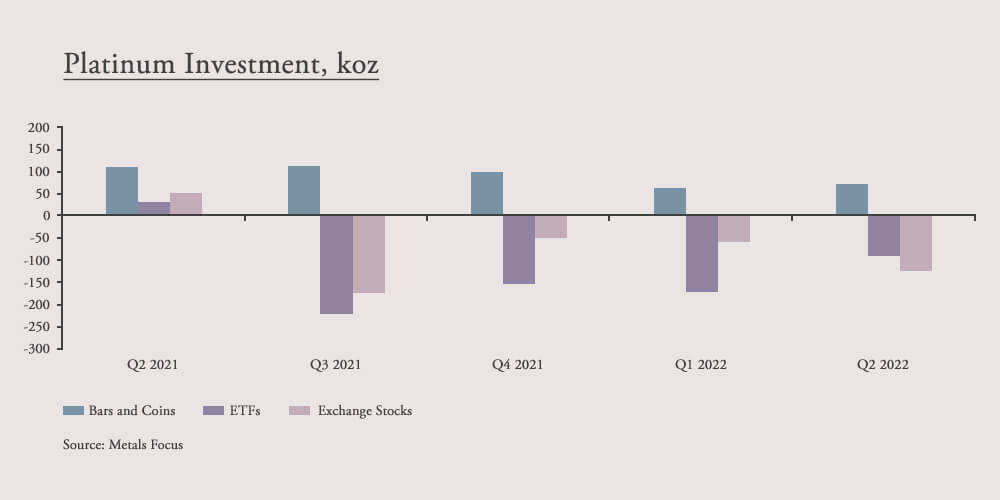 In the automotive industry, demand rose 14% year on year due to an increase in internal combustion engine vehicle production. Demand for platinum in jewellery has increased five percent year on year, while medical demand rose by eight percent year on year, as treatment for diagnoses such as cancer returns towards pre-pandemic levels. Industrial demand is projected to decline by 15% year on year, but one area of industrial growth has been in green hydrogen production.
Click here to download the full World Platinum Investment Council report.