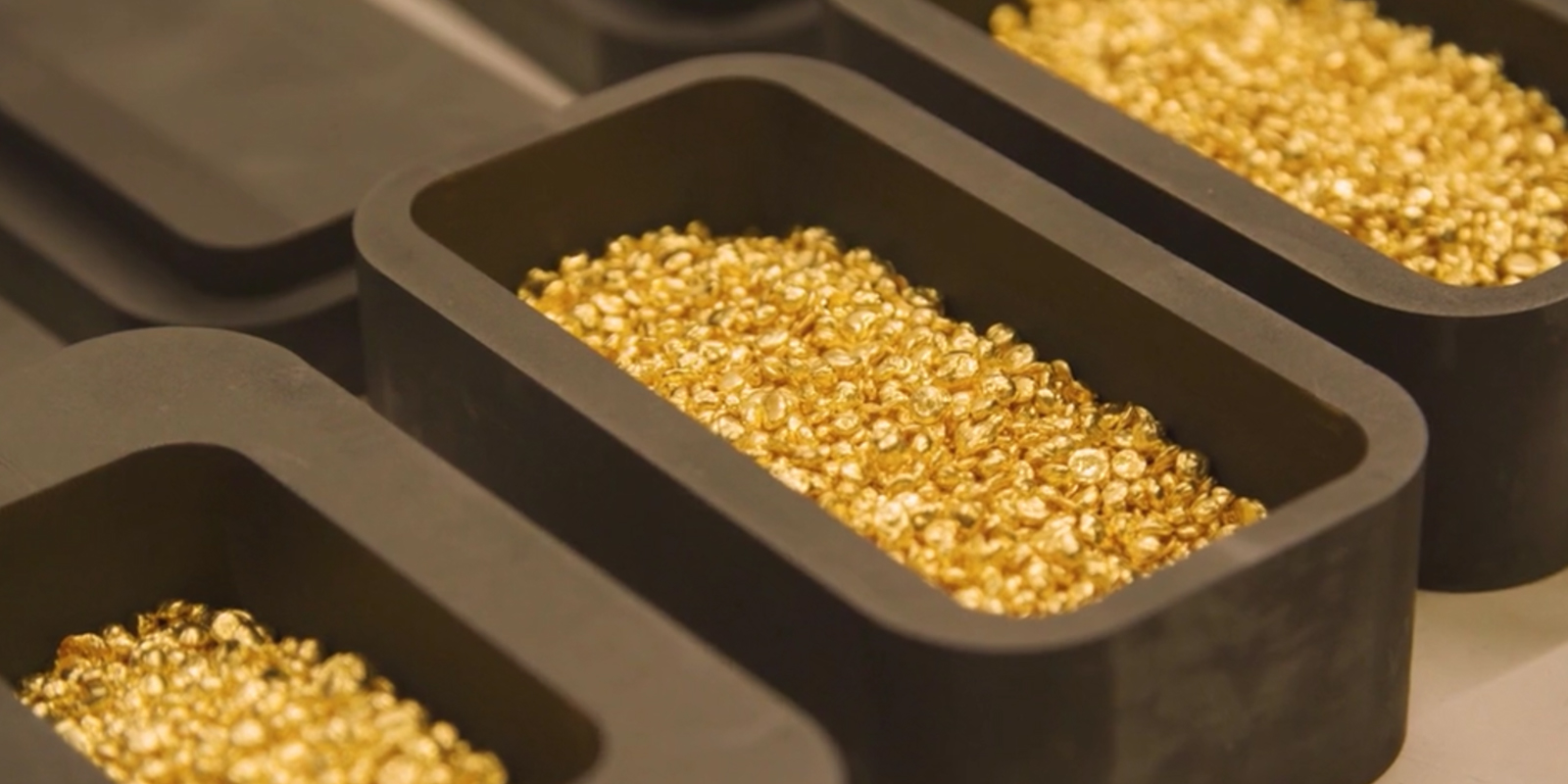 The Royal Mint is setting new standards in sustainable precious metals, with pioneering plans underway including recovering gold from circuit boards to use in jewellery, and recycling surplus gold waste from bullion coins in our investment bars.
Sustainability is at the heart of our long-term strategy as we aim to reduce reliance on mined precious metals and help solve growing environmental challenges, including the increasing amount of electronic waste from devices including mobile phones and laptops. As a result, we are investing in world-first technology and working with partners who share our vision for a sustainable future.
Construction has begun at our South Wales site on a new plant to recover gold from e-waste – the first of its kind. About seven percent of the world's gold is estimated to be in discarded devices, and e-waste is the world's fastest-growing waste stream. Using patented new chemistry created by Canadian innovators Excir, we are recovering precious metals from circuit boards and repurposing them in a number of products, including our new jewellery range 886.
The unique chemistry extracts 99% of the gold in e-waste and, importantly, this process takes place at room temperature, rather than high temperature smelting. When our new plant is fully operational this year, it is expected to process up to 90 tonnes of UK-sourced e-waste each week, resulting in hundreds of kilograms of gold each year being repurposed.
To further support our sustainable precious metals strategy, surplus gold from our bullion coin production is being turned into investment bars. In a partnership with Quintet Private Bank, which has invested £170m in the innovation, we have introduced the use of recycled gold in an exchange-traded commodity (ETC), listed on the London Stock Exchange with the ticker 'RMAU'. Offered in partnership with HANetf, and according to research conducted by HANetf, this is the first ETC backed by recycled gold, refined into 400oz investment bars.
The initiatives are part of our commitment to responsible sourcing and to providing thoughtful, impactful solutions to investors whilst reducing carbon intensity and creating a circular economy.