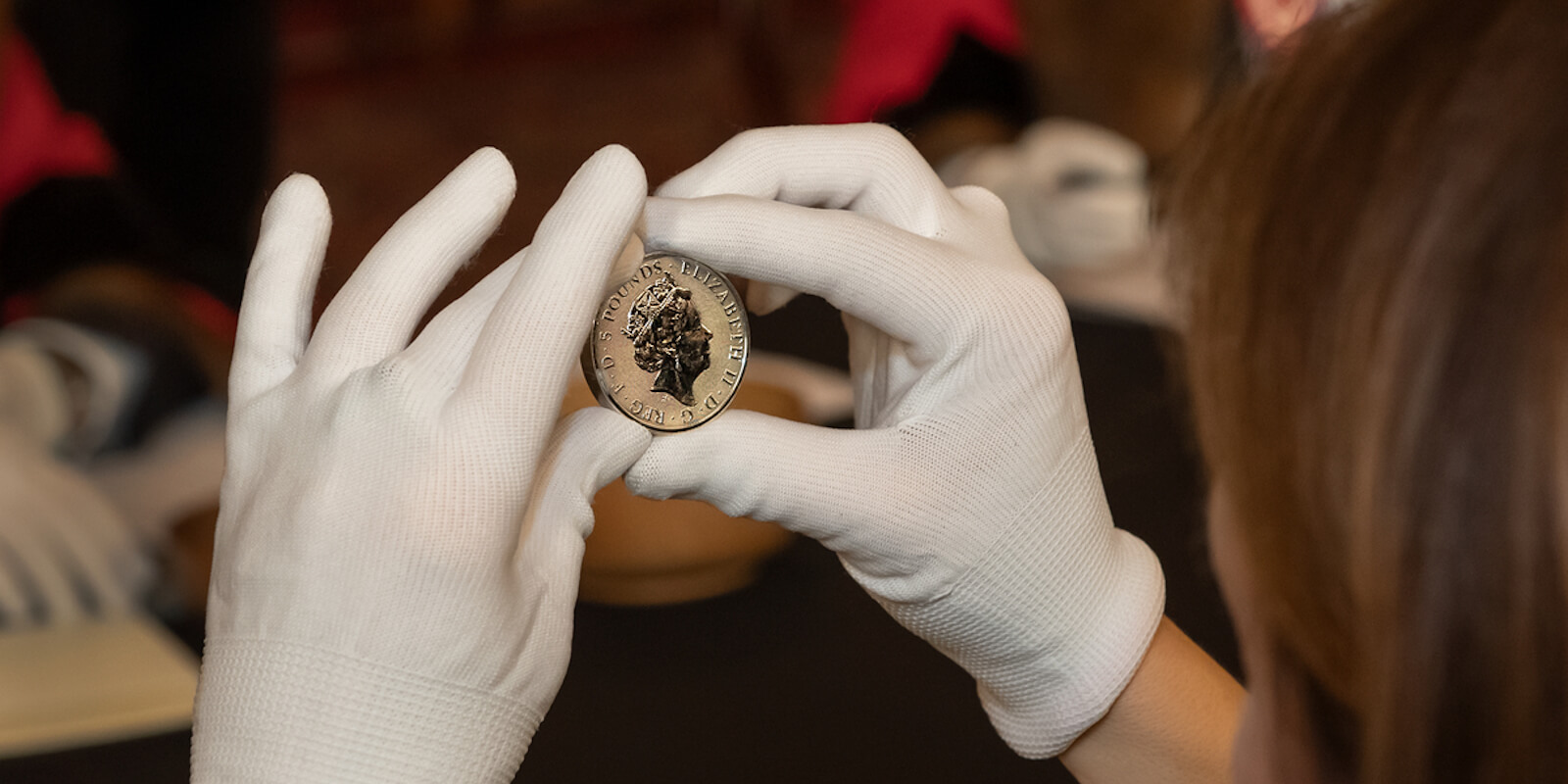 Bullion coins from The Royal Mint have been submitted for quality testing in the annual Trial of the Pyx – the UK's oldest judicial process – at Goldsmiths' Hall in the City of London.
The bullion coins were amongst nearly 10,000 coins submitted for testing in the Trial, a 700-year-old ceremony which ensures that every coin produced by The Royal Mint meets strict standards aimed at protecting consumers. The first official UK coins bearing the official coinage portrait of His Majesty The King and a 15kg gold coin produced to celebrate the Platinum Jubilee of Her Late Majesty Queen Elizabeth II were also amongst the coins submitted.
The trial is the responsibility of the Goldsmiths' Company, whose members make up the jury. This year marked the first time in several decades that coinage bearing the effigies of two monarchs were submitted to be tried at the same time. This year's Trial of the Pyx also marked the final year for Graeme Smith as the King's Assay Master at The Royal Mint. He is due to retire in March and will be succeeded by Paul Morgan.
Whilst the primary responsibility of The Royal Mint is to strike the UK's coins, we also draw on our unrivalled knowledge of precious metals and our spectacular craftsmanship to create bespoke masterpieces, like the 15kg coin – the largest we have ever made. A sample of all new coins struck by The Royal Mint is submitted to the Trial each year and rigorously checked for fineness and quality by an independent jury of Goldsmiths' Company members, before further scientific analysis by the Goldsmiths' Company Assay Office.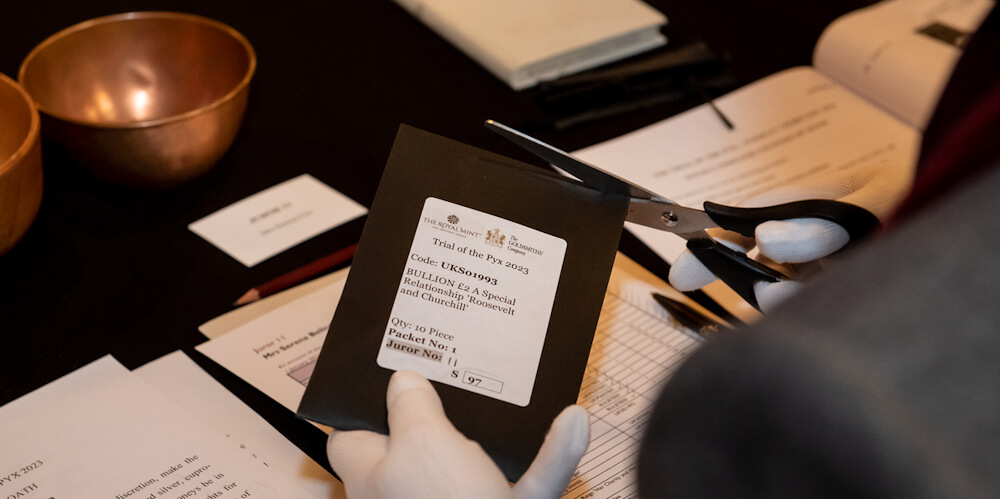 Deputy Master and Chief Executive of The Royal Mint Anne Jessopp said: "Quality, accuracy and precision of our coinage is of the highest importance to The Royal Mint. This year's Trial of the Pyx is particularly poignant, as coins bearing two monarchs, Her Late Majesty Queen Elizabeth II and His Majesty King Charles III, are submitted to the trial for the first time in decades. As The Royal Mint, we have an official duty to strike every coin for every British monarch and have done so since Alfred the Great. This year will see one of the biggest changes to UK coins for decades, as King Charles III's portrait begins to appear on all new UK coins.
"We are also thrilled to be submitting the largest coin ever produced by The Royal Mint, showcasing the exceptional craftsmanship skills our team of craftspeople have. Requiring almost 400 hours of work, the 15kg solid gold coin is a truly unique piece featuring a beautiful design on precious metal. As the home of precious metals, we are particularly proud of this work of art and the hours of craftsmanship that went into its completion."