Pioneers of the skies
The full story of the role the Royal Flying Corps played in the First World War is rarely told. The reconnaissance work they carried out was vital to the war effort and deserves to be celebrated along with the heroism of the air 'aces'. The £2 coin is the only official United Kingdom coin to commemorate the role of aviation in the First World War, and is endorsed by Imperial War Museums.

The Royal Flying Corps, the aviation branch of the British Army, was formed at a time when flight was new and extremely dangerous. The role of its young crews at the outbreak of the First World War was to be an 'eye in the air', reporting on the position and strength of enemy forces. As the war developed, these personnel fought to dominate the skies, accelerating advances in flight.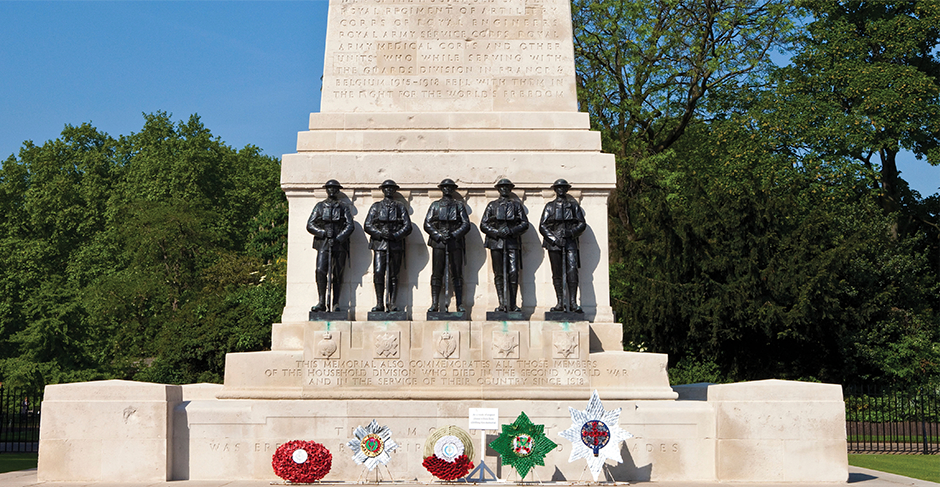 Silent contemplation
Internationally renowned sculptor Philip Jackson is recognised for his ability to convey the human condition through skilful use of body language. As Royal Sculptor to Her Majesty The Queen, his recent public works include the Mahatma Gandhi Statue in Parliament Square, the Korean War Monument in Westminster and the seven-figure Bomber Command Memorial statues in Green Park.
For this design, Philip Jackson has chosen to depict the soldier in his design in a 'rest on arms reversed' position as often seen on war memorials. After the First World War ended, it wasn't just the graves of those who had made the ultimate sacrifice that were marked. All across the many countries that were engaged in the conflict, cenotaphs and monuments stand in memory of those who played their part. A figure that is often chosen for these memorials is that of a soldier in the 'rest on arms reverse' stance. This is the position taken by the Honour Guard at services of remembrance and for military funerals.


The design is also inspired by the poetry of Rudyard Kipling, particularly the poem 'A Tree Song'.