Sacrifice and Loss
The Royal Mint, like many organisations and businesses, was greatly affected during the First World War. Many of the men who worked for us went to the front line and the remaining employees were under great pressure, both producing munitions for the war and keeping coin production running.
Numerous employees lost their lives and some staff members in active service were even awarded medals made by their own colleagues. Each year, our on-site war memorial hosts a ceremony to pay tribute to those who made the ultimate sacrifice for their country.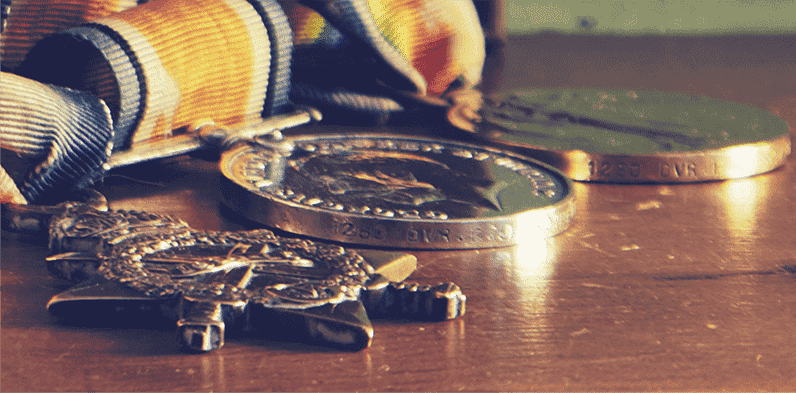 'The Soldier's Penny'
During and after the First World War, memorial plaques were given to the relatives of the many who died in service, which became known as the 'death penny' or the 'soldier's penny'.
English sculptor and medallist E. Carter Preston created the plaque's design, choosing Britannia with the lion of Britain to embody the nation's sorrow. More than a million were issued, each one bearing the name of the individual who made the ultimate sacrifice for their country.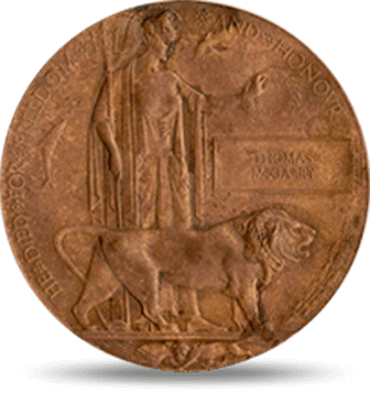 Back to the First World War Hub