Beatrice Lever – a Lady and a Nurse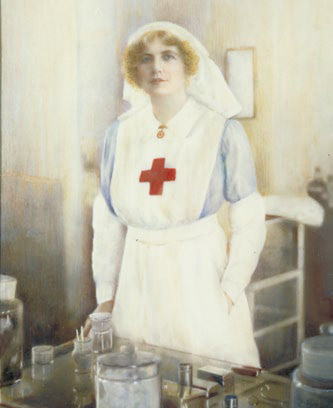 A miniature portrait of Lady Lever in nurse's uniform.
© IWM (Art.IWM ART 5121)
During the First World War, it was not unusual for well-to-do women to volunteer as nurses. Lady Beatrice Lever worked as a nurse at Hampstead General Hospital. In 1917, while caring for the war wounded, she contracted sepsis and died soon after; medical roles carried their own risks far from the front line.
Lady Lever was born Beatrice Hilda Falk in Salford in 1873. At 23 she married Sir Arthur Levy Lever, a Liberal Party politician 13 years her senior. They lived together at 20 Hans Crescent in Knightsbridge, London. When war broke out in 1914, he was re-commissioned and served as a Major in the 2/1st Battalion London Regiment of the Royal Fusiliers, rising to the rank of Colonel.
With her husband called to war, Lady Lever became a VAD (Voluntary Aid Detachment) member, a civilian unit of volunteer nurses caring for military personnel, a system established by the Red Cross and Order of St John prior to the First World War.
Although not controlled by the military, VAD nurses worked in both field hospitals and places of recuperation back in Britain. But military authorities would not accept VADs at the front line. Despite tensions between VAD members and professional nurses, the shortage of nursing staff throughout the war focused recruitment for the volunteers.
When Lady Lever died in 1917, her family commemorated her life through a series of memorials, including a window in York Minster. Another more unusual tribute took the form of a play Lady Lever had written prior to the war. Published posthumously in 1920 by her family, Brown Sugar is described as a 'light comedy in three acts'. Her creativity and personality shine through.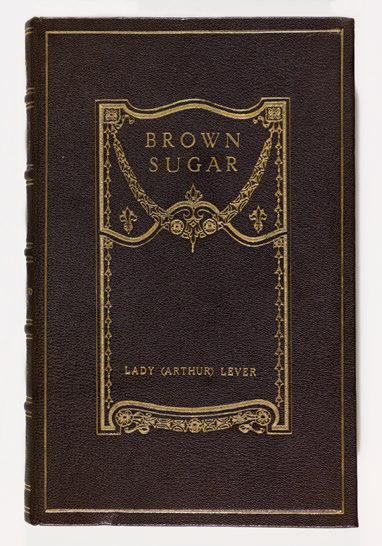 Brown Sugar, a light comedy by Lady Beatrice Lever
© IWM (LBY 08 / 651)
Perhaps the most personal memorial is a miniature portrait of Lady Lever in nurse's uniform standing in a room full of hospital equipment. Multiple versions exist. A framed version in the collection of Imperial War Museums is affixed with a label reading, 'Beatrice, Lady Lever. Who died in the service of her country.' A larger painted portrait of Lady Lever by the suffragist artist Ethel Wright is held in the collection of the Royal Free Hospital (date unknown). Lady Lever is buried in the Hoop Lane Jewish Cemetery in Golders Green, London.
Written in consultation with IWM (Imperial War Museums)