Honoured Volunteer, Betty Stevenson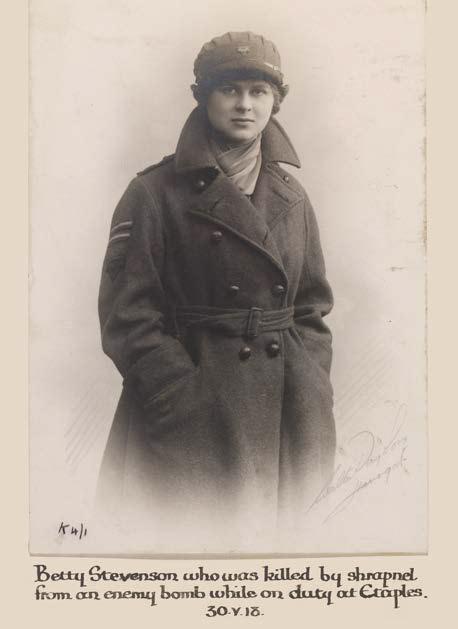 The portrait of Betty Stevenson given to the Imperial War Museum's Women's Work Sub-Committee in response to the appeal for photographs of women who had died in the war. ©IWM (WWC K4-1)
Bertha Gavin Stevenson, always known as Betty, was born in York on 3 September 1896. She was educated at boarding school in St George's Wood, Surrey and also studied music in Brussels.
On the outbreak of war in August 1914, Belgian refugees flooded into Britain and Betty and her family were among many who worked to assist them. Her family were keen supporters of the Young Men's Christian Association (YMCA) which was expanding to meet the needs of a country at war using a workforce of volunteers. The organisation provided recreation and welfare facilities for servicemen, with their huts providing a homely atmosphere where soldiers and sailors could get away from their usual military environment. As the war progressed they catered to munitions workers, and also provided a service that enabled the relatives of the badly wounded to visit them in hospital.
Betty's aunt worked at a YMCA canteen hut in St Denis, near Paris, and despite being only 19, Betty joined her in February 1916. Betty's mother replaced her aunt a month later, and they worked together until November when both returned to Britain. Betty missed the work and in April 1917 went back to France, this time to work as a driver based in Etaples. The War Office initiated a scheme to allow relatives to visit dangerously wounded or ill servicemen in hospital. In France, Betty was one of the drivers asked to meet family members after their channel crossing and take them to their hostel accommodation. Along with the other drivers, Betty would escort relatives from hostels to hospitals, and sometimes to cemeteries for funerals. She would also have the less emotionally draining work of transporting staff and stores.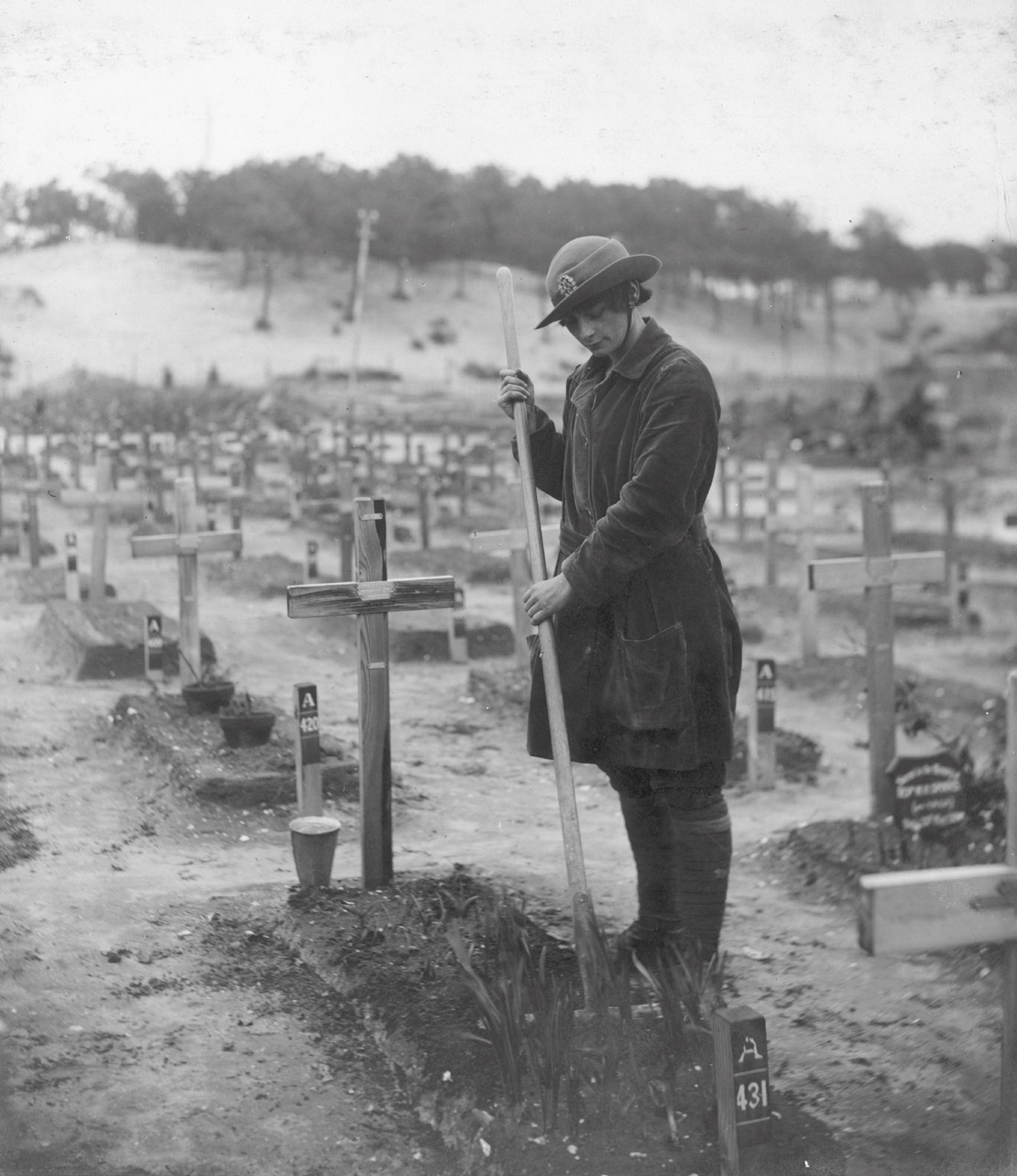 Photographed by Olive Edis, the grave of Betty Stevenson is tended to by a member of Queen Mary's Army Auxiliary Corps, Etaples, France, March 1919. © IWM (Q 8028)
Her days were long and difficult, driving miles along often congested and muddy, shell-cratered roads in all weathers, though she made friends wherever she went.
The increasing number of air raids added another danger, and she wrote home in October 1917, "We're having rather a nasty time at night now, and it's rather nervy work driving about during a strafe or alarm with no lights, and I don't enjoy it."
On the night of 30 May 1918, Betty was caught in an unexpected second raid as she was driving YMCA workers to safety. She was killed instantly and two colleagues were hospitalised. On 1 June the Last Post blew over the wooden crosses as Betty's flag-draped coffin was buried at Etaples, in a cemetery she knew so well.
Her heartbroken parents published a YMCA fund-raising memorial volume, featuring letters from Betty and those who knew her. The epitaph on her headstone featured three elements that summed up her character. "Croix de Guerre avec Palme" spoke of her bravery recognised in the French medal she was awarded, "Aged 21 years" recorded her youth and "The Happy Warrior", told of her cheerful disposition in doing her duty.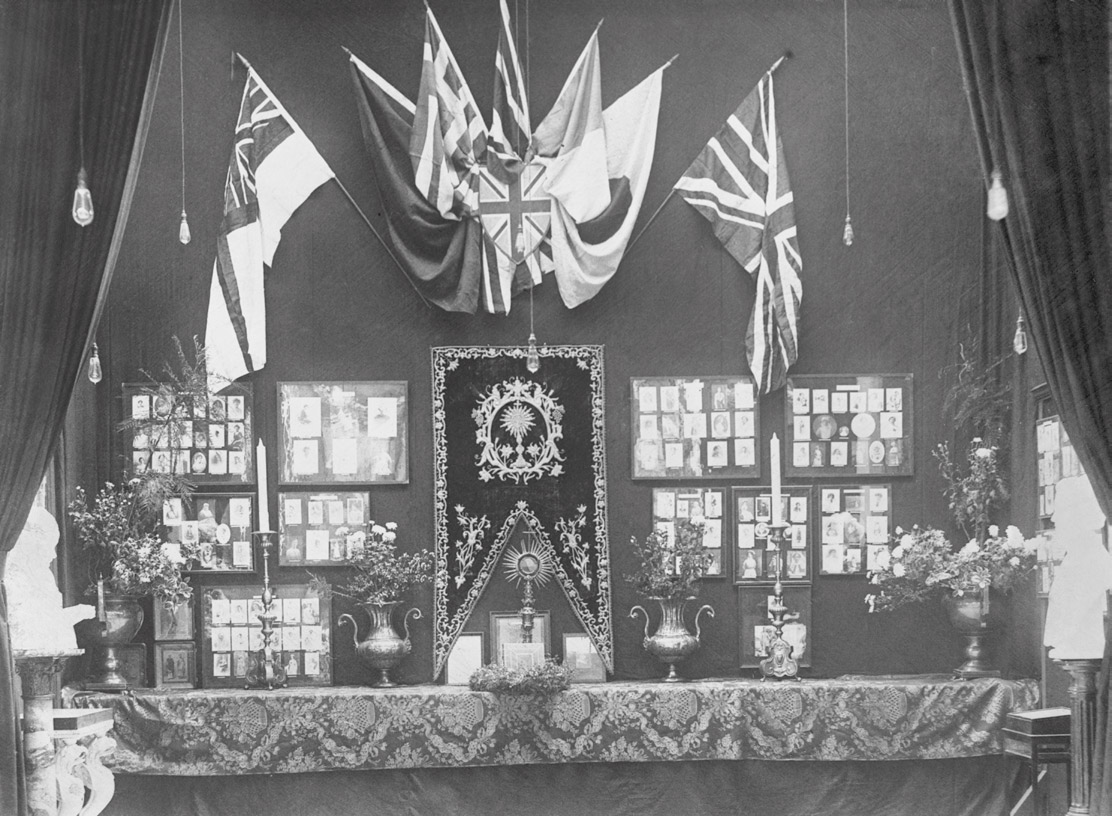 The Memorial Shrine at the Women's Work exhibition held at the Whitechapel Art Gallery in October-November 1918 © IWM (Q 31113)
Written in consultation with IWM (Imperial War Museums)