Armistice Arrives
Towards the End
The war that many expected to be 'over by Christmas' entered its fourth calendar year in 2018. Both the soldiers enduring the miserable conditions in the trenches and the people left behind on the home front were desperate for an end to the conflict.
By October 1918 the end was in sight, as the Allied Forces gained ground and the German military and political systems began to collapse. A ceasefire was brokered and an armistice signed, but not before more lives were added to the millions lost in battle. While the Armistice was welcomed, it was, and remains, a time of reflection.
Those Who Never Saw the Armistice
More than 16 million people died during the First World War. 863 British and Commonwealth service personnel deaths were recorded on the day of the Armistice.
The signing of the Armistice
On the eleventh hour of the eleventh day of the eleventh month, a great silence fell over the battlefields of the Western Front. Three days earlier, in the Forest of Compiègne north of Paris, a German delegation had met with the Allied Supreme Commander Ferdinand Foch, to carry out military negotiations.
The Armistice was formally signed in Foch's railway carriage on 11 November 1918 at 5:10am. However, the ceasefire did not officially start until 11am that day, to allow the news to travel out to the troops on the Western Front.
In the decades since the Armistice was signed, communities across the world continue to gather in silence each year on the eleventh hour, of the eleventh day of the eleventh month, to remember the fallen and their sacrifice.
Paul Day
British sculptor, Paul Day is an established and celebrated artist. One of his most well know works is the monument on the Victoria Embankment, London, which honours the RAF fighter pilots who fought during the Battle of Britain in 1940.
Paul created the design for the reverse of the 2018 First World War five-ounce coin. He has captured the poignancy of the moment of the Armistice with an image of a lone soldier, reminding us of the human cost of war.
'The guns fall silent'
View Five-Ounce Coin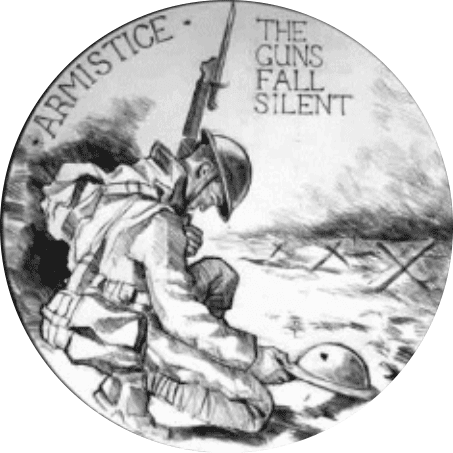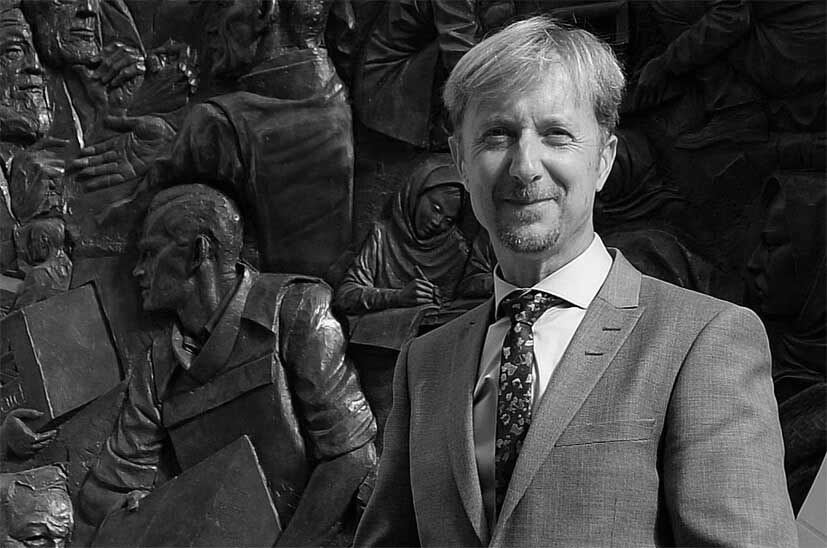 Back to the First World War Hub