2018 Britannia Coins
{{ product.myText || 'Add To Basket'}}
{{ product.myText || 'Add To Basket'}}
{{ product.myText || 'Add To Basket'}}
{{ product.myText || 'Add To Basket'}}
{{ product.myText || 'Add To Basket'}}
{{ product.myText || 'Add To Basket'}}
{{ product.myText || 'Add To Basket'}}
{{ product.myText || 'Add To Basket'}}
When the Romans subdued these shores, they named the territory Britannia, personifying the province in the form of a female warrior. Conceived as a symbol of strength, this inspiring figure helped establish political unity. And for 2,000 years she's been a reassuring presence through times of upheaval and change. Dynasties fall but Britannia endures, underpinning our national identity.
A fixture on coins for centuries, Britannia is more than just a symbol – she chronicles the history of the British Isles. Bound up in her garb is the very spirit of a nation. Her strength stems from her poise, her shield offers protection and her gaze is trained on the future, driving progress onward. For 2018, designer David Lawrence takes Britannia in a different direction, returning her to her roots. His take on our national icon is inspired by the trappings of Ancient Rome.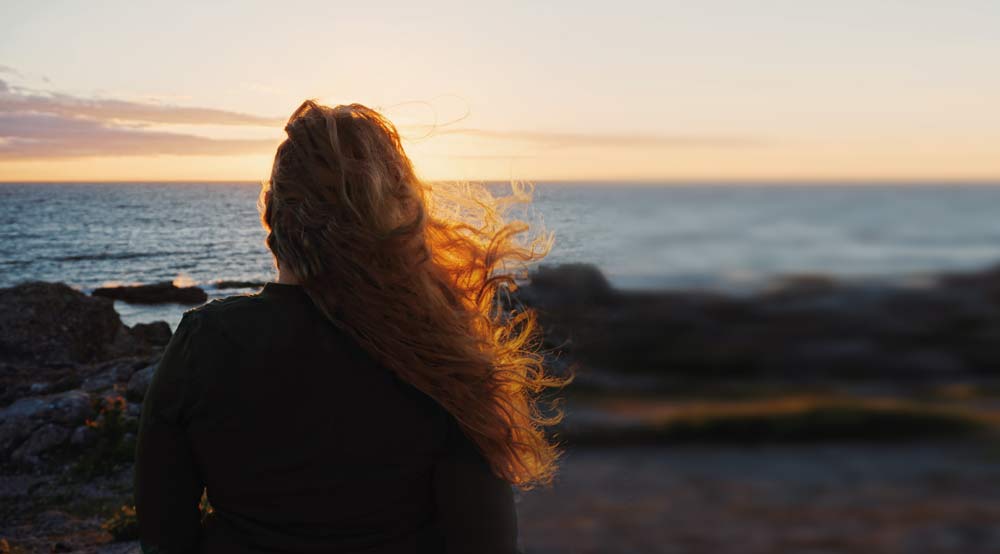 A Changing Horizon
---
Instantly recognisable all over the world, Britannia is perhaps our most famous national symbol. Inspired and iconic, she channels the spirit of a nation – a manifestation of the quirks and characteristics that make us who we are. As the twenty-first century reshapes Britain, redefining our sense of self, Britannia returns anew – a familiar figure looks towards a changing horizon.
Origins of an Icon
---
As the Roman Empire expanded, subjugated provinces were personified with female figures in a bid to establish order and create a sense of political unity. A warrior seated on rocks with a spear in her hand, Britannia first appeared on the coins of the Emperor Hadrian more than 2,000 years ago. When the Romans left the shores around 400 AD, Britannia vanished with them, only to experience a cultural revival during the reign of Elizabeth I. A return to coinage followed in 1672 as Charles II sought to inspire the British people by depicting this stirring symbol on the farthing and halfpenny, bolstering his claim to lordship of the seas. She's been a fixture on Britain's coins ever since.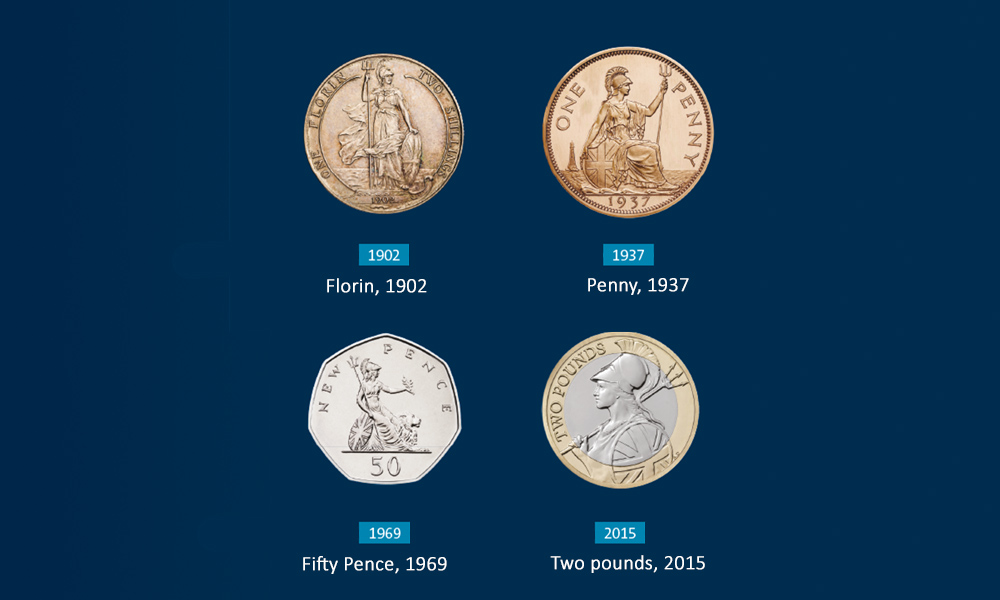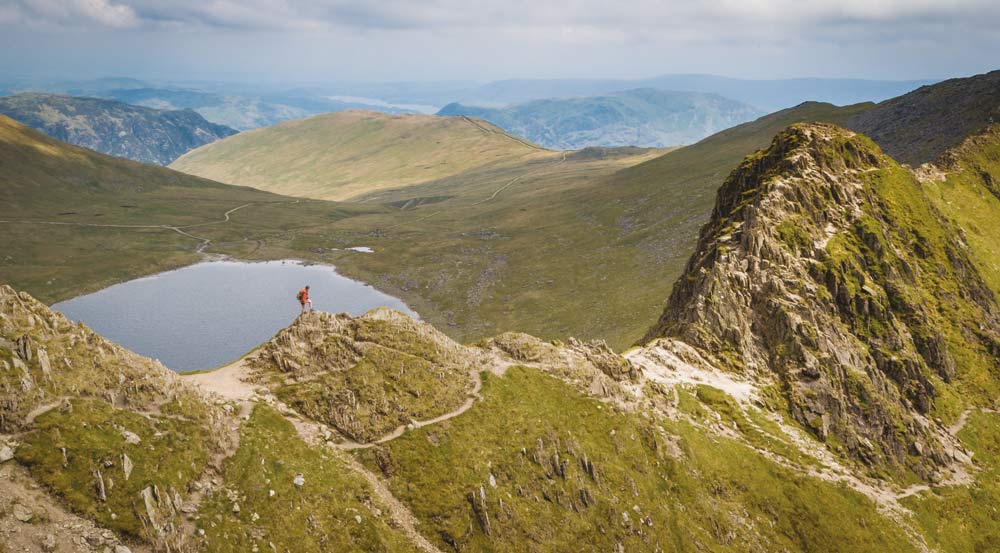 A Modern Iteration
---
Britannia's story is one of reinvention and renewal. As Britain changes, so does our national symbol. Imperious or understated, each incarnation reflects the mood of the times. Britannia nods to our illustrious past but looks forward to new horizons. As Britain charts a new path, there's plenty for us to shout about: trend-setting creatives, world-beating athletes and pioneering scientists who continue to reshape the world and how we perceive it. Channelling this sense of national pride, we rally behind Britannia come crisis or celebration. Reimagined once more, she adopts a brand new guise in tune with changing times, an icon for the twenty-first century.
In the eighteenth century she began to be portrayed at the water's edge clutching Poseidon's Trident, a representation of British sea power. It's no coincidence that the poem 'Rule, Britannia' was set to music at this time in 1740, and it didn't take long for the British Army and Navy to adopt this rousing, patriotic song.
As Britain emerged as the world's leading superpower during the reign of Queen Victoria, Britannia became an even more imperious figure, sometimes depicted with a lion at her feet.
Today's Britain might be a very different place, but there's still plenty for us to be proud of: trend-setting creatives, world-beating athletes and our scientists who continue to reshape the world and how we perceive it. Britannia remains all around us and not just on coins: a boat, a brand name, a trophy, a statue, as important and relevant as ever. Channelling our sense of pride, she's a rallying point in times of national celebration when we defy the odds once more to take our place on the podium.
Reinvented for each new era, in 2018 Britannia is relaunched once more, this time as a celebration of the spirit of a nation. Elegant and inspired, the new Britannia coin nods to our illustrious past, but with one eye firmly on the future – the perfect way to mark a significant milestone or celebrate a great British moment this year.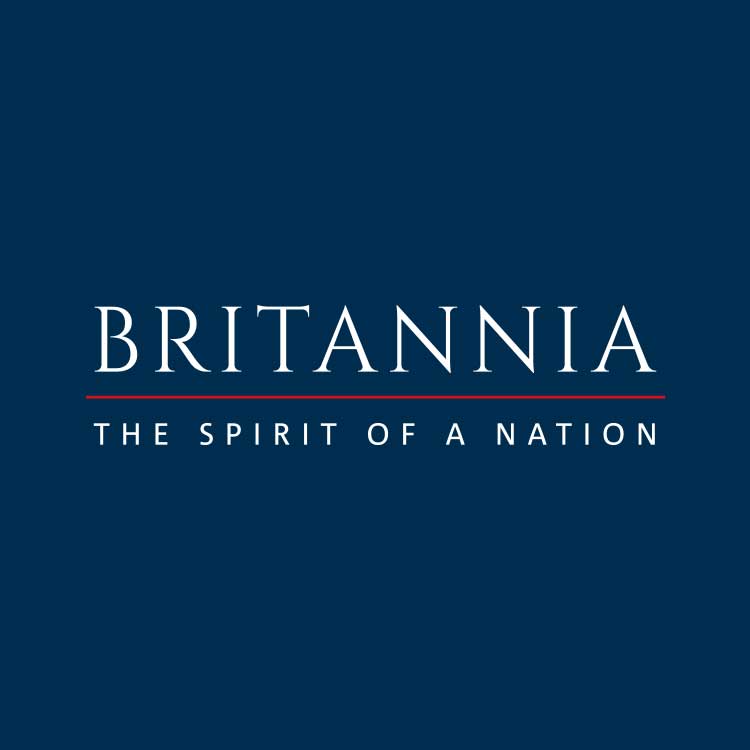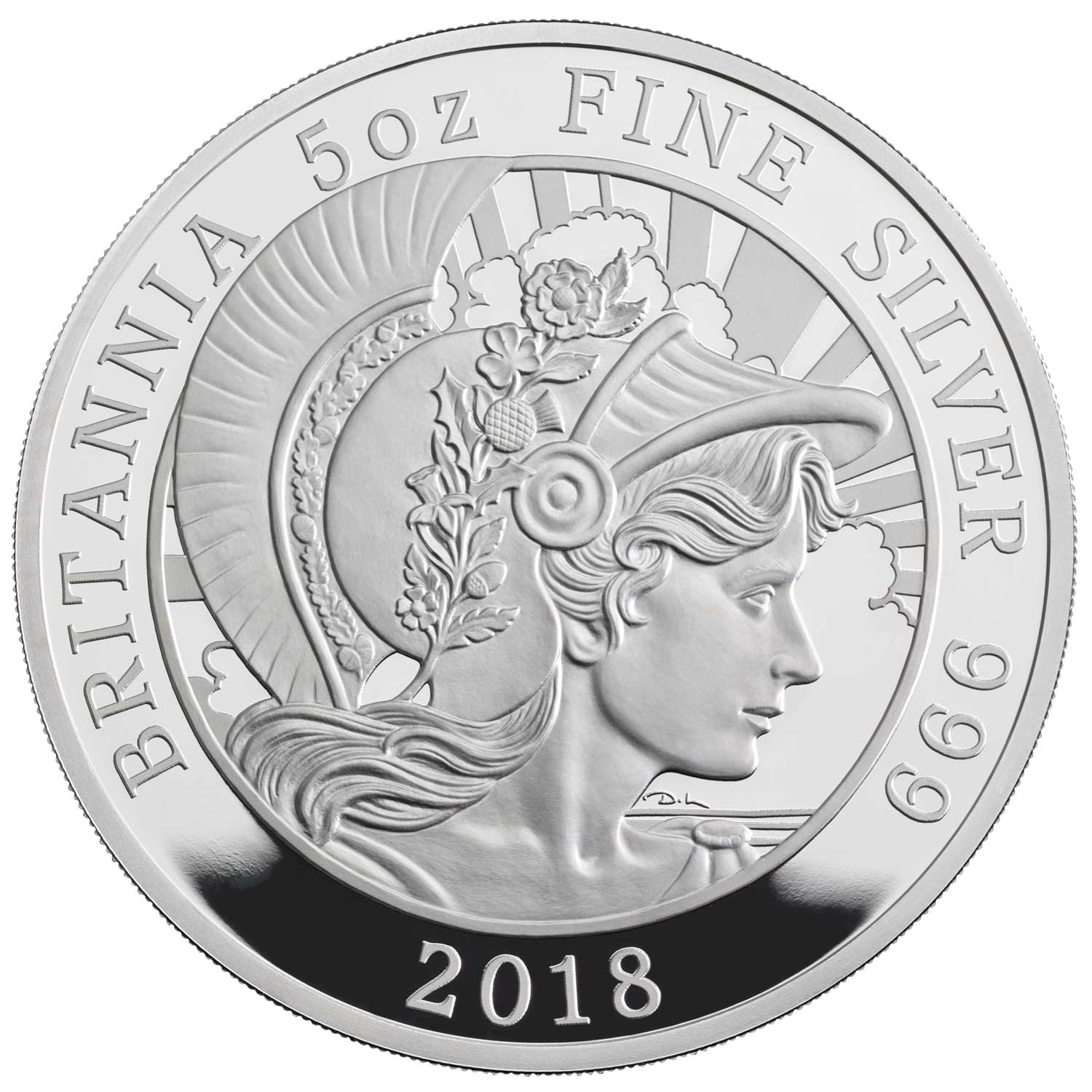 From Concept to Coin
---
Each year Britannia is recast, presenting an opportunity for a British artist to reimagine our most famous national symbol. For 2018, David Lawrence returns Britannia to a more classical feel in a composition that channels the spirit of a nation. His take on a numismatic icon is inspired by Ancient Rome.
Creating a design that works within the confines of a coin presents its own unique challenges. David's approach to getting the reference shots he wanted was certainly novel, enrolling various family members to pose as Britannia, bedecked with bedsheets and broomsticks, before working through the compositions until some pleasing shapes could be resolved within the constriction of the coin's roundel. The result is an Anglicised version of antiquity.
Overseeing the production of Britannia from concept to coin was The Royal Mint's Coin Design lead, Lee Jones.
"David has produced a romantic view of Britannia, so lightness was required on our part to complement his treatment of the subject. To achieve the right effect, we increased the amount of plain area, which we refer to as the 'table', which is highly polished on the final product. This process also strengthened the silhouette of the head which is important to ensure the design is legible on every size of coin."
With the design approved, the next step in the process was to strike the coins themselves. Proof coins like Britannia are struck using special dies with a strictly limited shelf life. Between each strike the die is polished and the coin aligned by hand. Proof coins are struck at least twice – the second strike deepens the relief and firms the definition. Each strike uses less pressure than our standard minting process in order to preserve more of the fine detail present in the artwork.
This process showcases the artistry of the design and gives the coin a degree of engineered precision that only striking to Proof standard can achieve: more detail, a clearer relief and a finer, smoother surface than coins struck to normal standards.