The Royal Mint Reveals Meme Stock Volatility Sparks Gold Investments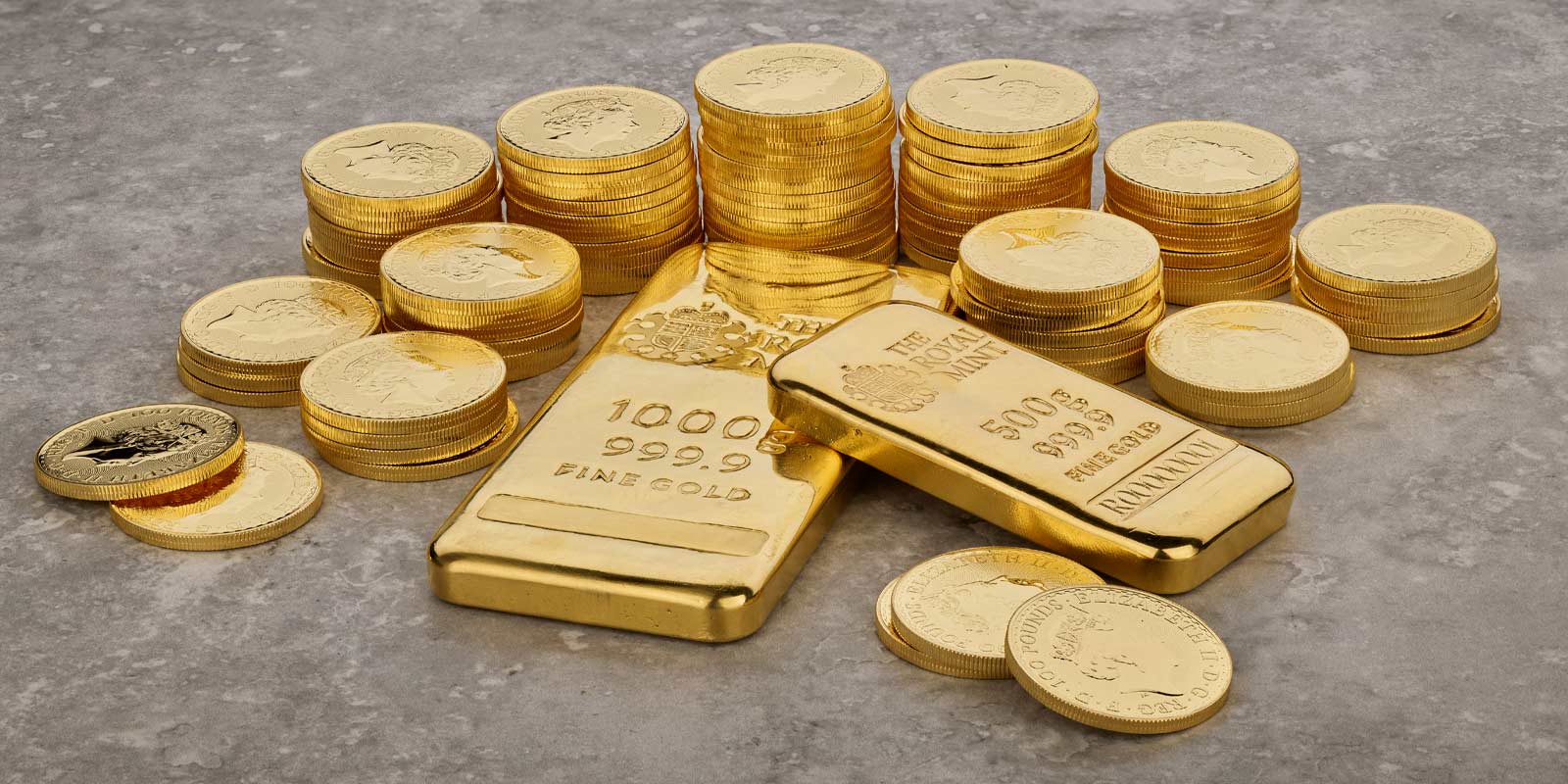 Research suggests that investors are falling out of love with volatile assets, instead turning to more tried and tested investments
Over half (53 percent) of young investors surveyed felt their cryptocurrency or meme stock investment was unsuccessful, didn't gain as much as they had hoped or had lost money
Over two-thirds of Brits stated they would now consider investing in platinum, gold and silver given the stability and security they offer
The Royal Mint's DigiGold platform saw a 430 percent year-on-year increase in the number of people investing in precious metals
New research from The Royal Mint reveals that 54 percent of millennials and Gen Z surveyed own cryptocurrency or meme stocks with 80 percent of those having invested in them for the first time in the past 12 months. However, the majority (64 percent) have already either sold all or some of them.
Meme stocks and cryptocurrency have made global headlines over the last year, and fuelled a get rich quick culture. However, while young people's love affair with these new digital assets was intense, research suggests it may also be short-lived.
Young investors are looking to diversify their risk by adding safer investments such as gold to their portfolio, with over two thirds (68 percent) considering investing in precious metals following their experience with cryptocurrencies and meme stocks. Top motivations to do so include precious metals' history of consistent growth (24 percent) and reputation for holding their value over time (37 percent).
The research revealed that many young investors are disillusioned with crypto and meme stocks, often being drawn in by their supposed high return but often having a disappointing experience. Almost a third (32 percent) admit to being drawn to the high risk, high reward nature of cryptocurrencies and meme stocks, with over half (53 percent) surveyed felt their investment was unsuccessful, didn't gain as much as they had hoped or had lost money.
The decisions by first time meme stock or cryptocurrency investors would suggest that they are driven by a sense of FOMO (fear of missing out) with many simply following suit of those around them, rather than basing their decisions on well thought out rationale. Data shows that Gen Z tend to base their investing decisions on trending topics both online (42 percent) and social media (38 percent) compared to millennials (28 percent and 34 percent respectively). Almost a third (29 percent) go off their gut feel, versus nearly a fifth (18 percent) of millennials. Whilst 39 percent of millennials do their due diligence by studying the risk and return, only a quarter of Gen Z do the same.
Iona Bain, founder of the pioneering Young Money Blog, said: "Spurred on by a frenzied online investing culture, younger investors have piled into crypto currencies and meme stocks in recent times, often believing they are a one-way bet. But this research from The Royal Mint suggests that young investors are falling out of love with new and volatile assets, instead turning to more tried and tested investments to bring some equilibrium and stability to their portfolios.
"Gold is the ultimate safe haven, with a dependable track record stretching back thousands of years. So it's no surprise young people are turning to precious metals as a way to diversify their portfolios, invest for the long-term and hold something with tangible value. Plus, it's no longer necessary to directly buy whole gold bars: owning fractional amounts of precious metals, stored securely by the Royal Mint, can easily provide the exposure you need at low cost. I'm very happy to see that young people are turning their backs on our get-rich-quick culture and are becoming much more balanced, thoughtful, and informed investors in the process."
Despite the survey revealing Gen Z are more open to investing in precious metals than millennials (81 percent vs. 67 percent), internal data from The Royal Mint - the home of Gold in the UK - shows a 191 percent rise in new millennial customers, with figures revealing 21 percent of The Royal Mint's 23,000 new gold buying customers over the past 12 months were under the age of 35.
Andrew Dickey Director of Precious Metals at The Royal Mint, commented: "The rise of meme stocks in the late half of 2020 and early 2021 has really opened up the idea of investing to a new, younger group of people. It's great to see a new financially savvy generation is emerging, realising the benefit of a diverse portfolio.
"With the millennial age group, we're finding that our DigiGold product is proving particularly popular. It offers people the chance to invest in small portions of physical gold that is physically held in our vault, at the touch of a button, via a smartphone or tablet."
DigiGold, from The Royal Mint, is a simple and cost-effective way to own physical gold, silver and platinum in quantities to suit all budgets. This allows investors to purchase and own a fractional amount of large gold, silver and platinum bars that are held securely at The Vault™, The Royal Mint's secure vault in South Wales.
Unlike precious metal coins or bars, DigiGold enables buyers to purchase gold, silver and platinum based on monetary value rather than weight. Investors own their DigiGold investment and have a legal title to it, with The Royal Mint acting as custodian only. Customers can invest from as little as £25, making it ideal for first-time investors.
Andrew continues: "Our range of investment products provide the opportunity to invest in something that has traditionally performed well over time , . Head to The Royal Mint website to explore our suite of free online resources, including investment guides that we've created to help those who want to know more about investing in precious metals."
To find out more, visit: www.royalmint.com/digital-investments/digigold/
ENDS
Notes to Editors
The survey was conducted by Censuswide, on behalf of The Royal Mint including a general population of 2,287 of which included 1,171 millennials (24 – 42 years) and Gen Z (16 – 23 years).