The Royal Mint and arrandene MFG announce new global commercial partnership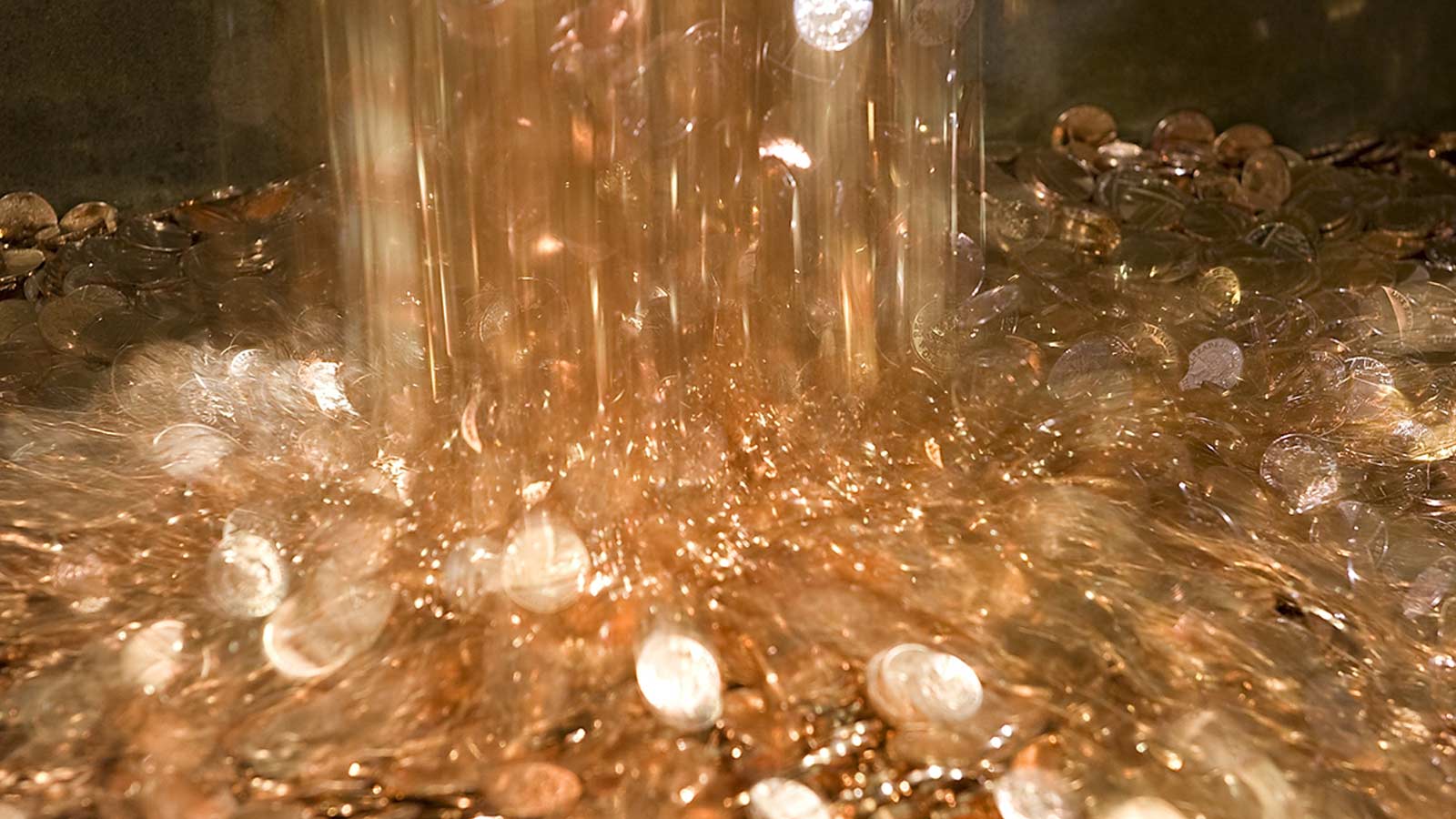 The Royal Mint, the world's largest export mint, and arrandene MFG, a leading British metal trading company, have agreed to a commercial partnership. It aims to bring together both companies' expertise in coin recycling to provide a safe and efficient end to end solution to return value from unwanted coinage.
The Royal Mint has used its 1,100 years of minting expertise to develop a world-class Coin Reclamation Programme to provide Central Banks, Mints and Issuing Authorities a safe, secure and traceable method for recycling demonetised and unserviceable coins. The Coin Reclamation programme gives Issuing Authorities an incentive to switch to new coins by funding the changeover from the metal value obtained from the old coins.
arrandene MFG's experience in end-to-end coin recycling has enabled them to deliver world-class solutions to Central Banks, Mints and Issuing Authorities worldwide. arrandene MFG will support The Royal Mint through the purchase and processing of all types of scrap coinage materials, whilst offering coin recycling consulting services and the use of their existing network, global expertise and unique coin destruction equipment.
Together The Royal Mint and arrandene MFG look forward to supporting their customers with the removal of unserviceable coins to generate revenue and free up valuable storage space, whilst offering a safe, secure and traceable method for recycling demonetised and unserviceable coins.
Andrew Mills, Director of Currency for The Royal Mint said: "We are delighted to bring our popular Coin Reclamation Programme to a wider group by partnering with arrandene. Together we are committed to providing expert advice and services to help countries, Mints and Issuing Authorities dispose of their old coinage in a safe and secure manner, whilst also obtaining the value of the metal. With over 1,100 years of experience and heritage in minting, The Royal Mint is able to support countries on a wide range of currency needs."
Simon Billingham, Director at arrandene MFG said: "We are thrilled to partner with a company as prestigious and innovative as The Royal Mint. Our aim is to always provide the best solutions for our customers and to strive for excellence. By combining the Royal Mint's unparalleled experience and expertise in minting and arrandene MFG's unique coin recycling service and knowledge of metal markets, together we can deliver a world-class Coin Reclamation service."
ENDS
Media enquiries - The Royal Mint Press Office:
0845 600 5018 (calls cost 5p per minute) or email press.office@royalmint.com www.facebook.com/theroyalmint
About The Royal Mint
The Royal Mint has an unbroken history of minting British coinage dating back over 1,100 years. Based in the Tower of London for over 500 years, by 1812 The Royal Mint had moved out of the Tower to premises on London's Tower Hill. In 1967 the building of a new Royal Mint began on its current site in South Wales, UK, to accommodate the minting of UK decimal coinage. Today The Royal Mint is the world's largest expert mint and has three main focuses as a business: Currency, Precious Metals and collectable and historic coins.
The Royal Mint Experience
The Royal Mint entered the tourism business in 2016 when it opened its popular visitor centre, The Royal Mint Experience, at its home in Llantrisant, South Wales. The attraction welcomes around 100,000 visitors a year.
Arrandene MFG is a British metal trading company specialising in the supply of non-ferrous and ferrous products into the copper, aluminium, and steel producing industries. For the past 20 years, it has also serviced central banks and mints with a wide range of Coin Reclamation services. arrandene MFG operates internationally and is part of the privately-owned MFG metals group which has production facilities and offices in Europe, Asia, and America.