What's on at The Royal Mint Experience

For a fun day out in South Wales, the Royal Mint Experience not only offers our highly popular exhibitions and tours but also has a range of fun events on offer, suitable for all ages. As one of Wales' best visitor attractions, our exciting events calendar includes storytelling workshops, design a coin workshops, historical talks from guest speakers and coin hunts.
If you are looking for things to do with the family or with friends this weekend or in the coming weeks or months, check out our events calendar below and give the Royal Mint Experience a visit very soon!
All our events are subject to availability. Prior booking is highly recommended.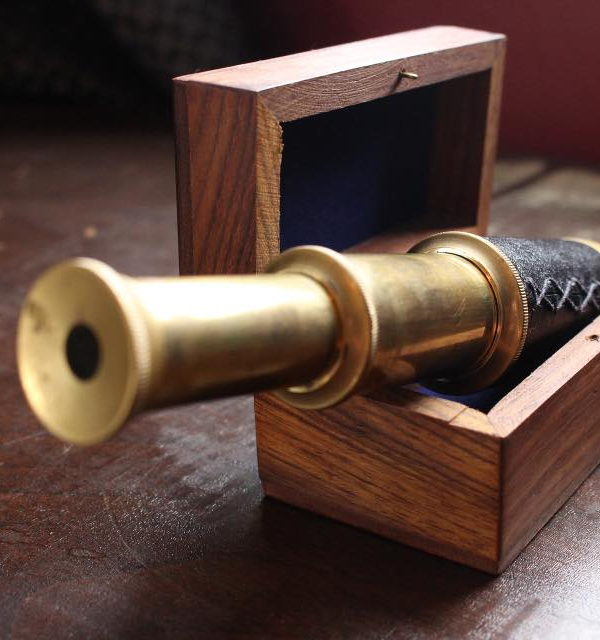 Treasure Island
An interactive play workshop
10am, Thursday 4th June - FREE!
Join us as we sail across the seven seas with famous privateer (or some would say, pirate!), Captain Morgan, to Treasure Island.
On the adventure, children will:
Learn to dress like a pirate
Train to be a pirate
Find and pilfer the hidden treasure
Build a raft to escape Treasure Island
To join in, you'll need any clothes that you have that you think are particularly piratey, 5 shiny objects (parents - you can hide these in advance), 2 dining room chairs, a blanket and 2 large sofa cushions.

Join us on Facebook
The Gruffalo® -
Explore & Play Workshop
Join Nathaniel the Narrator at his woodland home, as he follows Mouse and introduces the other creatures from the deep dark wood, through a variety of games and stories.
On their journey, children will build a shelter to hide from some of the creatures, out-fox Fox, practice acorn throwing to defend Mouse from Owl, slip away from Snake, and learn to move and act like The Gruffalo
To take part, children will need 3 sofa cushions, a blanket or duvet, and some scrap paper scrunched into balls.
Time Travelling Heroes - Part 2
Dinosaur Dean is back again and has travelled with Dino to the present day in order to save his precious dinosaur eggs! Can you help Dino learn to live with modern life and power up the time machine to travel home?
Help Dino learn how to safely cross a road, learn how to drive a car, cross the sea on a boat to Blind Dust Island, escape from Parentosaurus and collect time machine dust to power the time machine to travel home.
To take part, you will need 3 balls of any size, 6 small cushions or soft toys, a bowl of sugar, sand or salt and a plate (remember to ask permission from Parentosaurus!)
Captain Cook's Great Adventure
Discover new lands with 18th Century explorer, Captain Cook, as we sail to America and the Pacific Ocean onboard the HMS Discovery. Take part in The Captain's on-deck games, create cannonballs out of paper, launch cannonballs at enemy ships, make our own ships out of cardboard and learn some Hawaiian dancing!
To take part, you will need a ball, some cardboard boxes (ceral boxes or shoe boxes are perfect), some scissors and scrap paper.
Happy 4th Birthday to us!
While everyone is missing those special, social occasions to share with friends and family, we thought we would use our birthday as a way to bring everyone together (virtually, of course)!
We hosted our very own party – and you're all invited to replay the celebrations! Get the whole family involved as we bring out some all-time-classic party games, some birthday arts and crafts and join in a nationwide chorus of happy birthday before we make our birthday wish!
So raise a glass, give three cheers and let us help celebrate birthdays all across the country. Who knows, there may be an announcement or two along the way!
VE Day Celebrations
Join Private Williams in celebration as he travels back from Germany to be at home with his family in South Wales!
Learn to commando crawl, take a trip in a Sherman tank, navigate through a mine field back to the French beaches, produce a special code to board the boat and travel across the English Channel, complete the final leg on motorbike back to South Wales and practise your silence in memory of our wartime heroes and learn some facts about WWII
To join in, you will need a clear space to play, a ball (a football is ideal), a pen & paper, a scarf or blindfold and 6 items from around the house (cuddly toys are perfect!)

Spy School Online
International intelligence has found that a newly formed underground group who go by the name 'The Disruptors' are hatching a plan to take over the Nation's TV and online channels. They are planning to take over all entertainment channels and broadcast a loop of boring news - This action needs to be stopped!
Learn secret spy moves including commando crawls, super speed and stealth, build a secret spy shelter using sofa cushions and blankets, learn important code breaking skills and disable the Disruptor's secret cameras!
Spy School - Mission 2
Agent Firefox has a new mission brief for you and we need to train you up to go undercover and combat the amazing advances in recognition technology.
Your mission training includes designing your own ID, becoming spy-fit, completing the undercover challenge of doing the limbo, building a surveylance shelter and practicing changing into a disguise as quick as a flash!
To take part you will need pens, paper, a ruler, selotape, scissors (with adult supervision!), large cushions, a blanket and some items of clothing or a costume.
Knight School Online
Train to be a Knight of King Arthur's Round Table with Sir Royce and save Guinevere from the evil Sir Parentalot!
In our latest instalment of Facebook Live events, children will learn about the story of King Arthur while learning to ride a horse with Sir Royce, build a fort to shelter from Sir Parentalot, fire arrows to defend the fort, engage Sir Parentalot and save Guinevere.
To join in, you will need some boxes or cushions, a blanket and a ball (football would be ideal).
Time Travelling Heroes Online
Our tour guide, Dinosaur Dean, is back to take you on a trip to Dinosauria through the medium of Facebook Live!
Dino is a friendly dinosaur, but he needs your help to get his eggs back from parentosaurus! Can you journey with him, locate the eggs, become a dinosaur and collect the eggs back from the terrifying parentosarus?
Children will learn to roar, crawl and charge like Dino, climb through the undergrowth and build a den to hide from parentosaurus, rescue the eggs from the tired and grouchy parentosaurus, learn about today's endangered species and how they can help.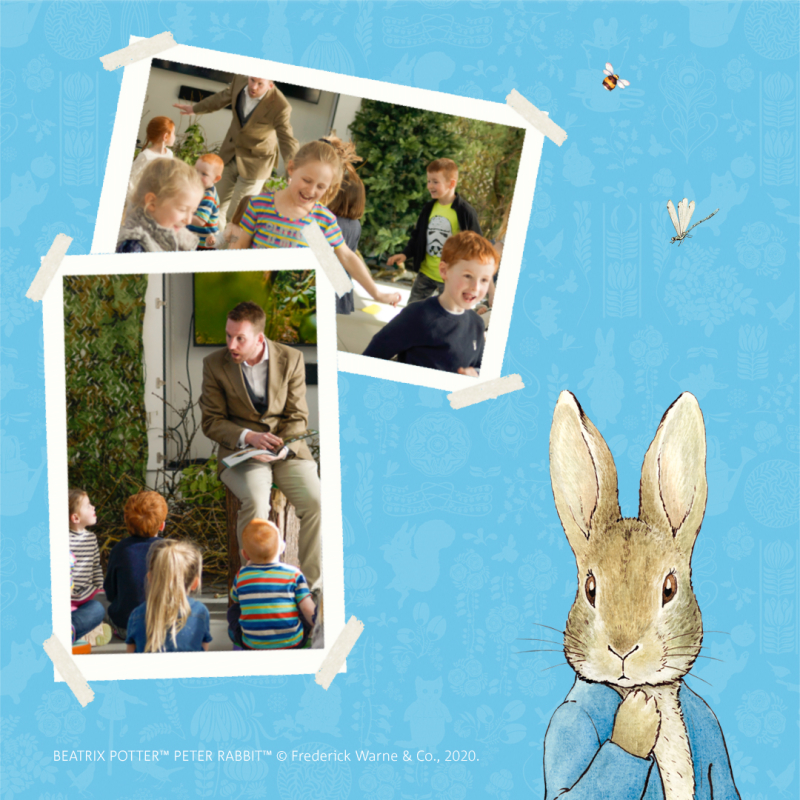 Peter Rabbit
Storytelling & Play Workshop
Following the launch of his fifth and final appearance on a UK 50p, we're excited to be bringing you our first ever Peter Rabbit™ Facebook Live storytelling & play workshop!
Join Nathanial the Narrator, from the comfort of your living room, as he takes you through the story of The Tale of Peter Rabbit with lots of fun and games on the way.
Replay the fun here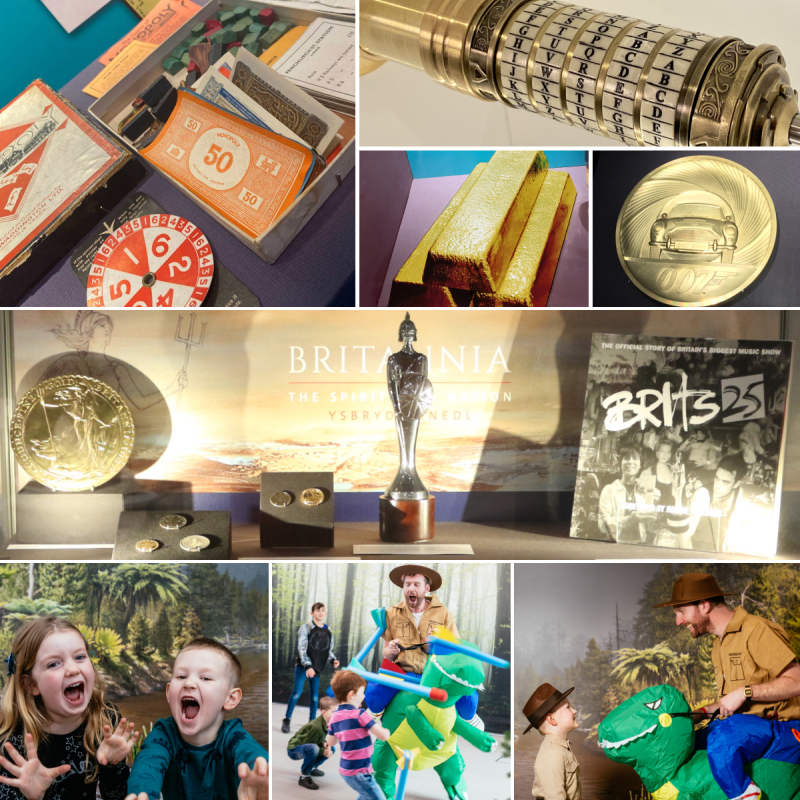 2020 at The Royal Mint Experience
What we've been up to so far
Although we are currently closed, we've certainly been busy over the last few months. From travelling back in time to Dinosauria, to creating a herd of plasticine sheep, take a look at the highlights from 2020 so far...
Find out more
If you have a booking with us coming up soon and would like to speak to us about rearranging to a future date, please contact experience@royalmint.com and we will be happy to help.
Keep up to date with the latest information:

Visit the website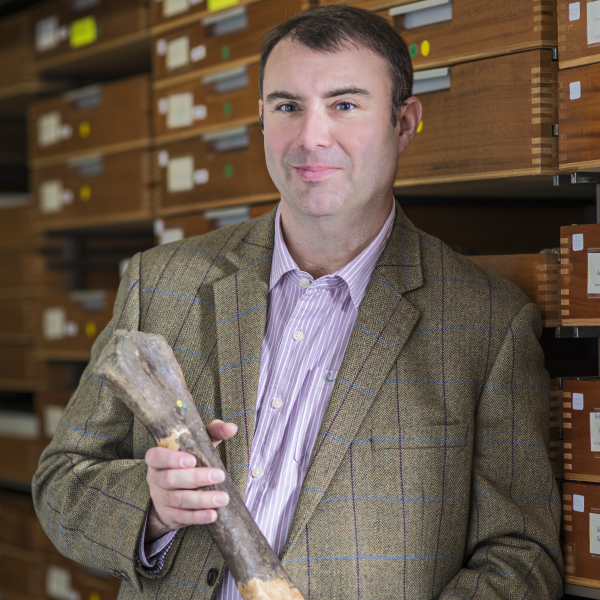 Tales from the Mint - POSTPONED - Date TBC.
The UK as the birthplace of dinosaurs
Professor Paul Barrett, Natural History Museum
The event includes:
A drink on arrival
A guided factory tour of The Royal Mint Experience at 17:45
The opportunity to strike your own coin*
An hour's talk from Professor Paul Barrett at 19:00 (see below for details)
Entry to our exhibition gallery after the talk
Get up close and handle some of the historic objects in The Royal Mint Museum's collection
Our cafe will be open throughout the early part of the evening
*Strike your own coin is a chargeable extra at £6.90 per person. Limited to one coin per person.
Dinosaur discoveries from all over the world continue to captivate the public and scientists alike. Most recent important finds come from the badlands and deserts of North America, Argentina and China, giving the impression that dinosaurs are known only from remote, inaccessible places. However, dinosaur studies actually began in the leafy shires of southern England.
Discoveries made in the mid-nineteenth century, by William Buckland, Gideon Mantell and Richard Owen, paved the way for recognizing a new, radically different group of ancient reptiles, which is now known to have been one of the most successful and spectacular groups of animals ever to have walked the Earth.
Tales from the Mint
Mayflower 400: Legend and Legacy
Jo Loosemore, Mayflower for The Box, Plymouth
An epic journey of survival, imagination and 400 years of America. With objects, images and ideas from museums, libraries and archives across the UK, US and The Netherlands, find out how The Box, Plymouth is commemorating the 400th anniversary of the sailing of the Mayflower. Curator Jo Loosemore will reveal the partnerships changing perceptions of the ship, its passengers and an Atlantic journey made 400 years ago.
Tickets will be on sale soon.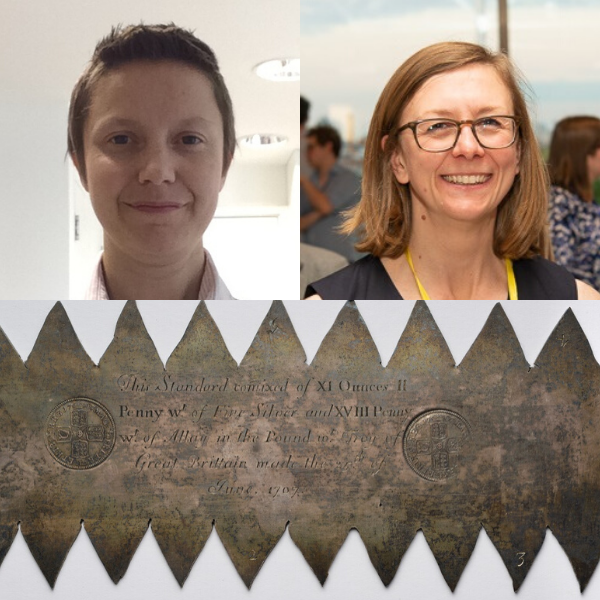 Tales from the Mint
Building Science City 1550–1800: The Linbury Gallery
Alexandra Rose and Jane Desborough, Science Museum, London
Science City 1550–1800: The Linbury Gallery is a new permanent gallery at the Science Museum, which explores how science shaped London, and London shaped science. In 1550, London was a hustling, bustling, rapidly expanding commercial city, with a relatively modest position on the world stage. By 1800, it was a world city and a leading centre of science. The gallery tells the story of how science was integral to that transformation.
In this paper, the gallery's curators discuss the making of the gallery and the challenges faced in the development of content narratives and interpretation. These included the need to evoke the places and spaces of science in London, and to create compelling and meaningful displays of early-modern scientific instruments – which while often beautiful, can be unfamiliar and remote to many museum visitors.
Tickets will be on sale soon.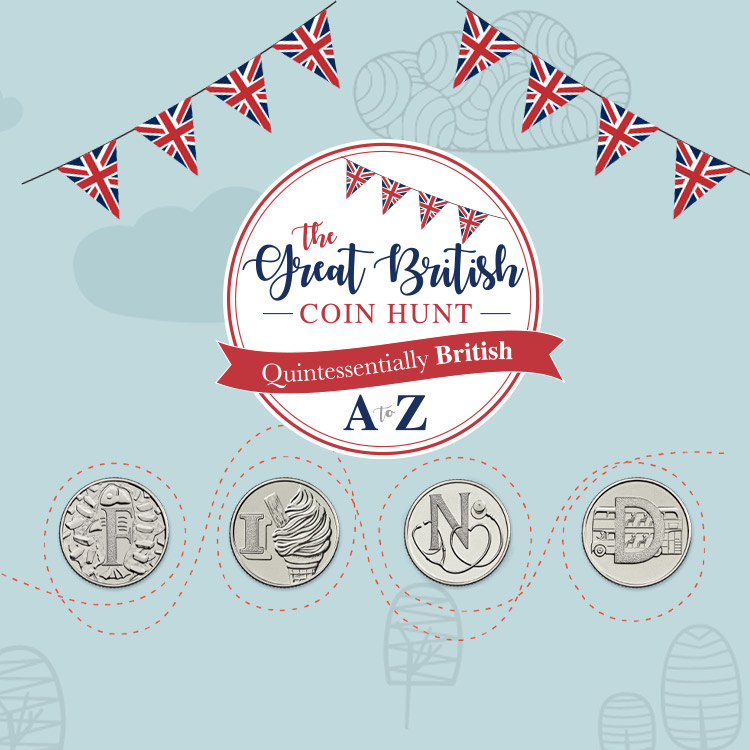 Great British Coin Hunt Coin Swap - A to Z 10p coins
Please note that coin swaps will not be taking place for the foreseeable future while The Royal Mint Experience is closed.
Thank you for your understanding during this difficult time.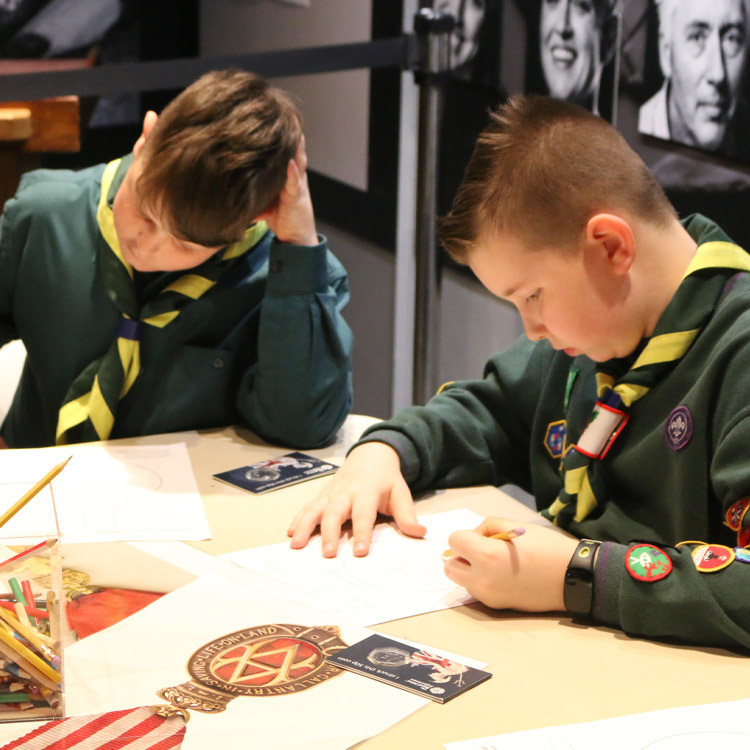 Be a Coin Designer
Daily 10am until 5pm
Have you ever thought about what goes into designing a coin?
Why not join us to find out, and design your very own coin or medal?
This free activity is a great extra to add to your factory tour, where you will be able to learn what goes into designing the coins in your pocket. You will also be given a brief to design your own coin and enter it into our monthly competition to win some great prizes.
This is a great addition for some educational family fun. Don't miss out!
To join in simply book your tour ticket.
Book Tickets