The Royal Mint has revealed that one of the rarest and highest quality hammered gold coins it has ever acquired is on sale, with an RRP of £162,750.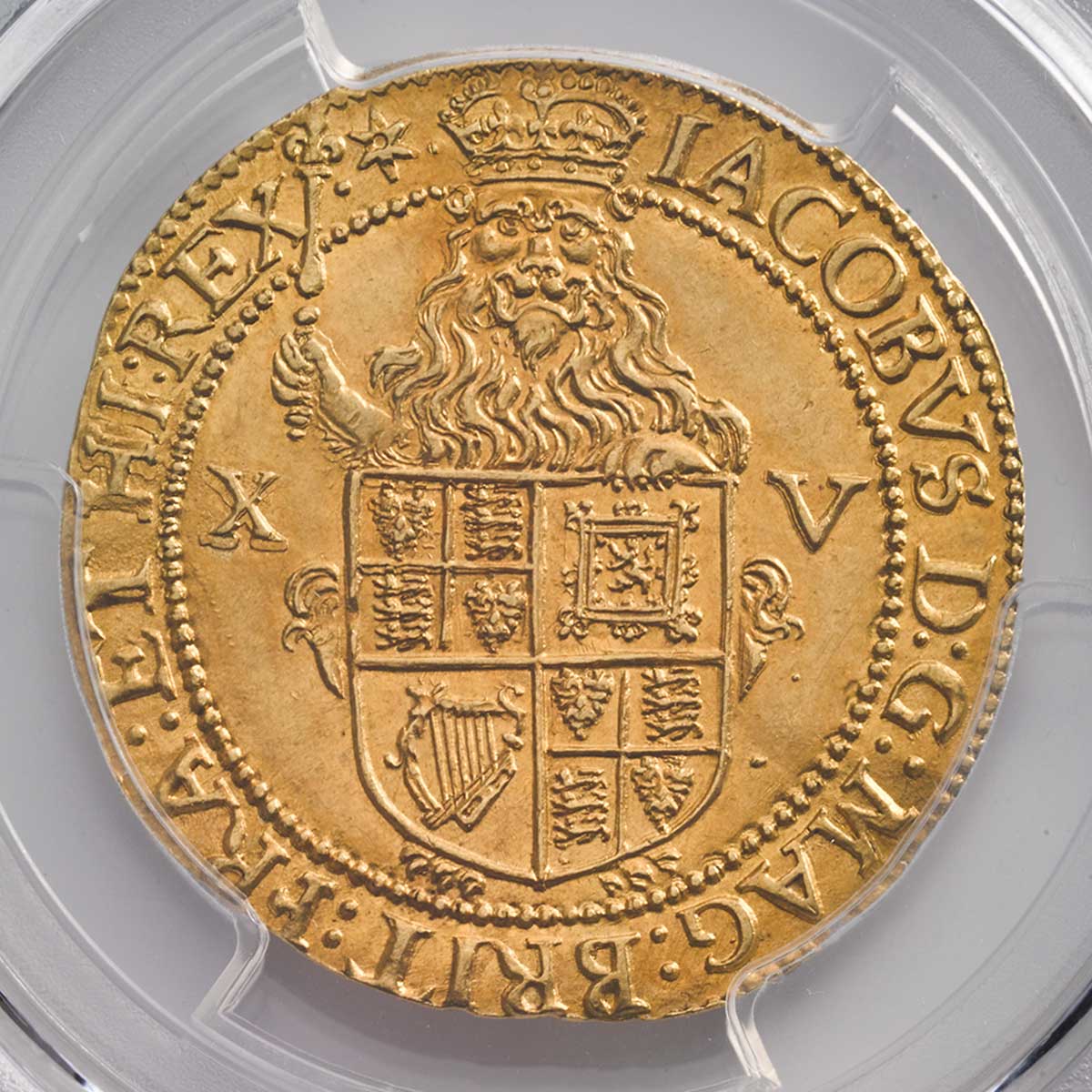 The gold Spur Ryal was given its name as a result of the sun and rose motif on the reverse of the coin which was said to resemble the rowel (the star shaped end) of a spur. and was struck in extremely limited numbers towards the James I's reign. The coin on sale dates from the period 1619-20, the date being denoted by the small spur rowel mint mark. Only a handful of these coins have survived to the present day with just 20 pieces thought to still be in existence.
Experts at The Royal Mint predict that many of these coin that do remain in existence will not be in as high-quality condition as the one acquired, as they usually show creasing or other defects. The stunning coin that the Collector Services division has sourced is perfectly struck, and has been independently graded demonstrating its outstanding quality.
Rebecca Morgan, Head of Collector Services for The Royal Mint, said: "The incredible quality of the Spur Ryal is unprecedented; we rarely see a piece as high quality as this, so we were delighted to have sourced the coin and make it available to keen collectors who want to add to their existing collections of historic coins and artefacts.
"With an unbroken record of minting of over 1,100 years, we're uniquely placed to source historic, British coins. The Royal Mint's coin finding and authentication service draws on original documentation and the latest technology to provide customers with complete confidence that coins are genuine, and help them to create a collection with purpose. "
The Spur Ryal is part of a series of coins – all originally made by the 1,100-year-old organisation – dating back to James I's reign that The Royal Mint's Collector Services division has collated. Other stunning coins – all in Good to Very Fine condition – that The Royal Mint has sourced from the same period include a James I Gold Laurel Third Bust MM Rose, James I Gold Laurel MM Spur Rowel, James I Gold Laurel Third Bust MM Rose and James I Silver Shilling.
A full list of the coins available in the collection include:
James I Gold Spur Ryal MM Spur Rowel, Graded MS63, £162,750
James I Gold Laurel, Third Bust MM Rose, £4,580
James I Gold Laurel MM Spur Rowel, £4,550
James I Gold Laurel, Third Bust MM Rose, £2,720
James I Silver Shilling of Twelve Pence, £875
James I Gold Half Laurel, £4,700
James I Gold Double Crown 2nd coinage, 3rd bust mm lis, £4,400
James I Gold Half-Laurel 4th bust mm trefoil, £4,200
James I (Gold Half-Laurel 4th bust mm thistle, £4,200
James I Gold Half Unite mint mark escallop, £4,100
Read more here.