In 2003 The Royal Mint issued a £2 coin celebrating the 50th anniversary of the discovery of the structure of DNA. Back in 1953, researchers James Watson and Francis Crick had taken all the plaudits but they could never have made this breakthrough without the work of Rosalind Franklin, who was never properly credited during her lifetime.
As we right this historical wrong – celebrating Rosalind's role in the DNA story on a coin for the very first time – we caught up with Brian Sutton, Professor of Molecular Biophysics at King's College London, the institution where Franklin carried out her groundbreaking DNA research, to find out more about this remarkable scientist.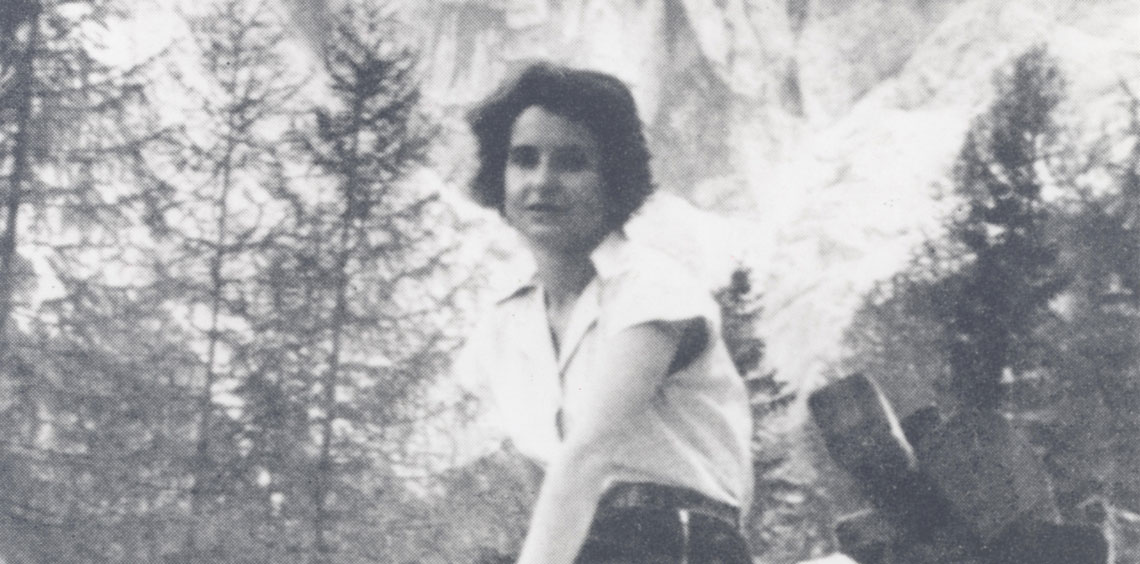 Rosalind Franklin was determined to become a scientist from a young age. What do we know about her school days, and how was she encouraged to achieve this goal?
"Rosalind attended St Paul's Girls' School in London. She was very gifted but also highly competitive and self-motivated. Her sister observed that her teachers found her surprisingly reserved and difficult, but she topped the class in most subjects. Her mother said that all her life Rosalind knew exactly where she was going, and by age sixteen she had chosen science as her favourite subject. Her father, a banker, was also supportive; he had planned to study physics at Oxford but the First World War had intervened."
How did her studies lead to the scientific fields that she worked in?
"Rosalind studied Natural Sciences, specialising in Chemistry, at Newnham College, Cambridge. As her undergraduate notebooks show, her lectures included X-ray crystallography, a method used to determine the atomic structures of molecules – Cambridge was a world centre for this subject.
"She also learned what was known about the chemical structure of proteins and nucleic acid (i.e. DNA). In a remarkably prescient comment, she writes in her notebook of 1939/1940: "Geometrical basis for inheritance?" It's fascinating to imagine Rosalind having lectures on subjects to which she was later to make a decisive contribution."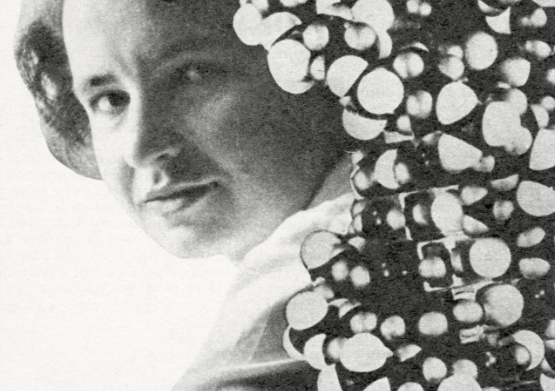 How did Rosalind begin her career?
"While Rosalind is famous for her X-ray studies of DNA, and Photograph 51 in particular, she began her research career in 1942 working on coal. Little was known about the micro-structure of this important substance. Working first in London and then later using X-ray diffraction in Paris, she quickly became an international authority on the subject. Some of her papers became landmarks in the subject and are still referenced today."
How important was Photograph 51 in determining the structure of DNA?
"In January 1953, James Watson was shown Photograph 51 without Rosalind's knowledge or permission. It spurred him and Francis Crick to build a model, something Rosalind had always resisted, believing that it should be possible to calculate the structure from the diffraction patterns. Watson and Crick's double helix model, with its specific pairing of the bases, immediately suggested how DNA could be copied and thus a molecular mechanism for heredity. Photograph 51 and other data from Rosalind's work during her time at King's College London were key to building the structure but were never properly acknowledged."
How close was Rosalind to making this discovery herself?
"Unaware that Watson and Crick were building their model, Rosalind returned to Photograph 51 in early 1953 and in March drafted a manuscript proposing that a "helical structure [was] highly probable". Most likely a double helix with ten bases per turn with the bases on the inside and phosphate groups on the outside. She was so close to the answer! When Rosalind's paper appeared alongside that of Watson and Crick in the journal Nature on 25 April 1953, her work appeared merely to confirm the model, whereas in fact it had played a crucial role."
How significant was the discovery of the structure of DNA?
"The discovery of the structure of DNA is arguably the greatest biological discovery of the twentieth century. It revealed no less than the secret of life itself: it explained the mechanism of heredity, showed how a molecule with a regular structure could encode information, and once the genetic code was cracked, led to an understanding of genetic disease. DNA sequencing has revolutionised fields from anthropology and evolution, to forensic science and even history – the identification in 2013 of the remains of Richard III in Leicester is a great example!"
What else did Rosalind achieve before her untimely death from ovarian cancer, aged just 37?
"Rosalind left King's in 1953 and began work on viruses, again using X-ray crystallography, at Birkbeck College London. She quickly established the first detailed structure for any virus, Tobacco Mosaic Virus, showing how the RNA (Ribo-Nucleic Acid) was surrounded by a helically arranged 'coat' of protein. Together with Aaron Klug, she moved on to other viruses; at the time of her death in 1958 they were working on the polio virus. In these few years Rosalind had established a world-leading group; her work was taken on by Klug and others."
Where does Rosalind rank in the pantheon of British scientists?
"Rosalind made internationally renowned contributions to three different fields of science – an extraordinary achievement in such a short life – and she deserves to be recognised as one of Britain's great scientists. Aaron Klug, in his acceptance speech for the Nobel Prize in Chemistry in 1982 for his work on viruses, said that Rosalind might well have shared that platform with him, had her life not been tragically cut short. She might well have won two Nobel Prizes!"
How do you feel about Rosalind being commemorated on a coin?
"I hope that commemorating Rosalind with this coin will not only help to convey the excitement of her work and her passion for science to a wider audience but also enhance the public recognition that she deserves."