A timeline showing how the heraldic beasts have been passed down to Her Majesty The Queen from Edward III.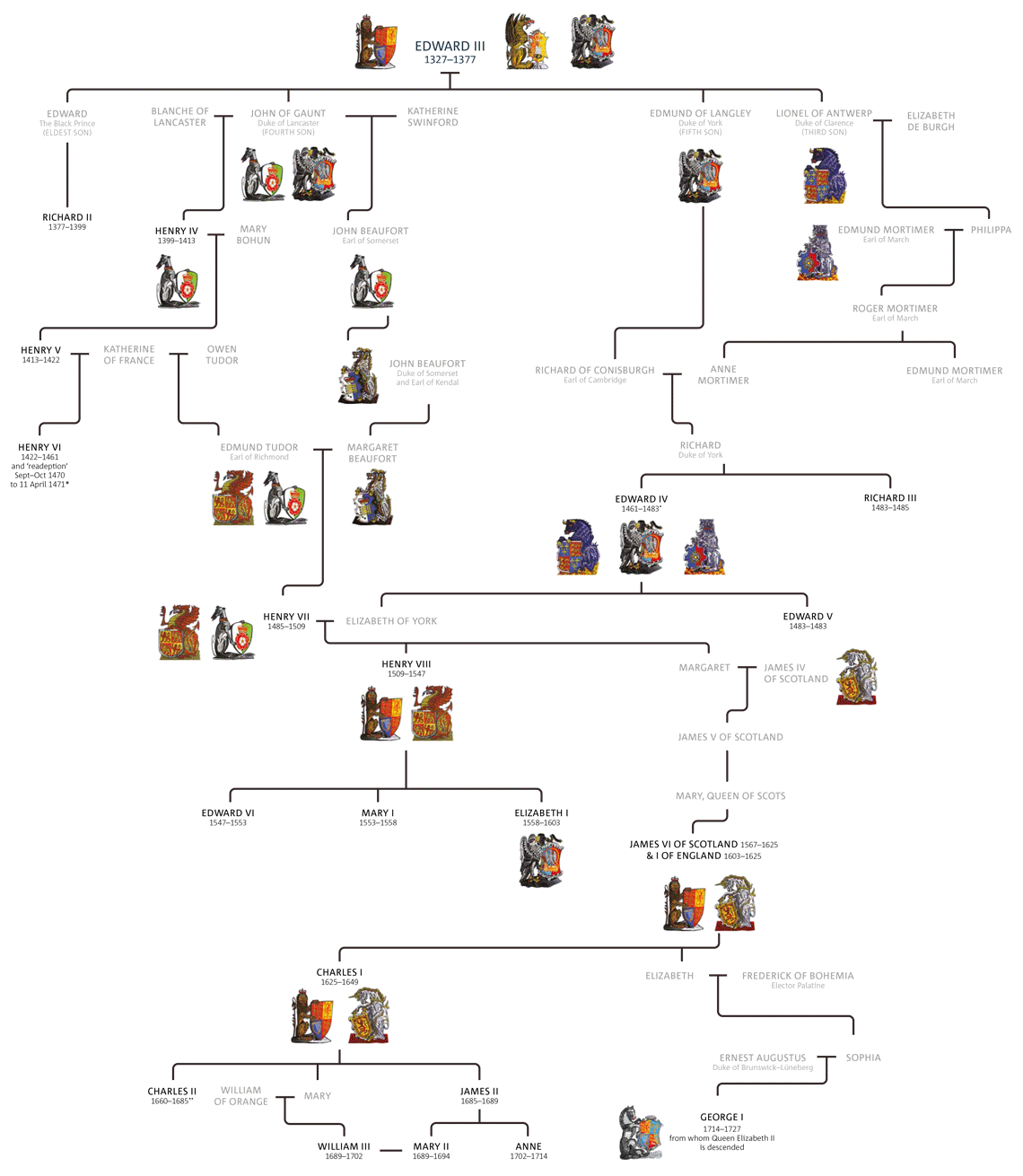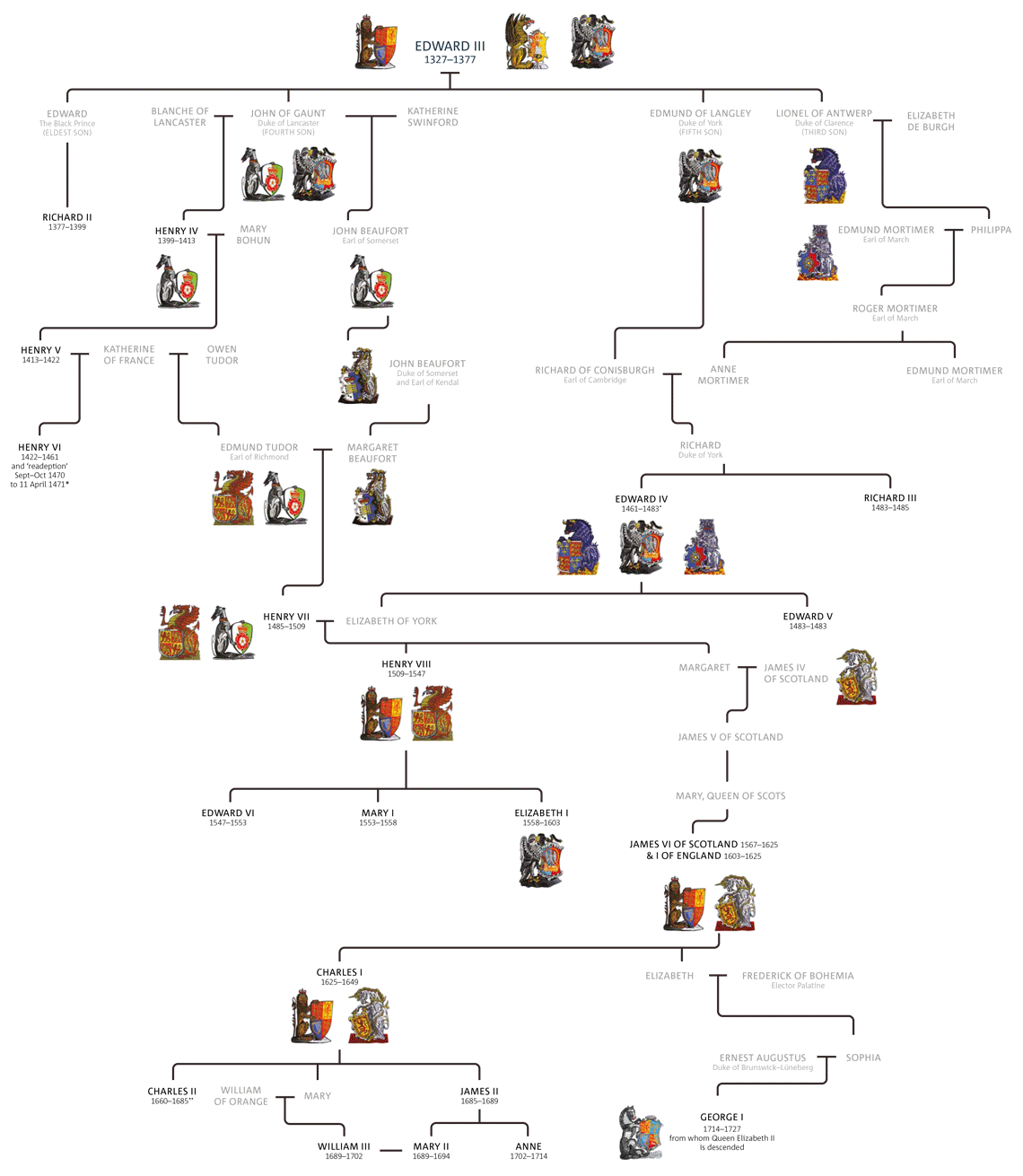 The dates used above refer to each monarch's reign.
* Edward IV ceased being king during 29 September 1470 to 11 April 1471, the period known as the 'readeption' of Henry VI, but returned to the throne and reigned until 1483.
**Charles II was restored to the throne in 1660 but at that time Parliament declared that he had legally come to the throne in 1649 with the death of Charles I.