Commanding a price tag of £1 million, a record for a British coin, The Royal Mint's Collector Services recently sourced an incredibly rare 1937 Edward VIII Sovereign for a private buyer.
The coinage of Edward VIII holds a special fascination. Because of the abdication in December 1936, no circulating coinage bearing his portrait ever entered circulation. Only pattern coins exist. While Edward's insistence on using his preferred left side for his coinage portrait broke with the tradition of each new monarch facing in the opposite direction to their predecessor; a highly unusual step that makes these coins even more sought-after among serious numismatists.
This particular coin has changed hands before. In 1984 it was sold in Tokyo for £40,000 before fetching £516,000 in 2014 at auction in London; a record at the time that has since been dwarfed by this latest sale.
Approached by a collector keen to acquire it, we called upon our unrivalled connections and expertise to source and authenticate one of the world's rarest coins – a service we can extend to anyone looking to secure a special historic coin to add to their collection.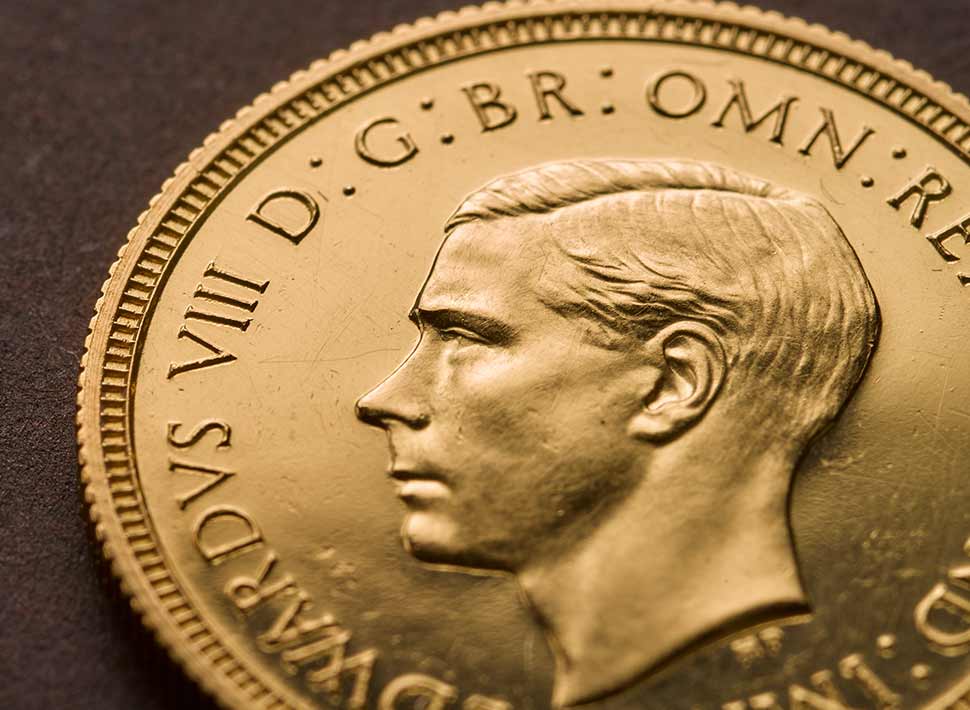 Exceptionally Rare Sovereigns
Only a handful of these sovereigns are known to exist and the majority are held in national collections. The Royal Mint Museum has three, with one on long-term loan at the British Museum, and the Royal Collection also has a specimen. Another piece is thought to be in private hands, making this one of the few sovereigns of Edward VIII to reach the open market.