Meet the Maker: Natasha Jenkins
On Saturday, 6 May 2023, the United Kingdom will come together and celebrate the coronation of His Majesty King Charles III at Westminster Abbey. To celebrate the new monarch in a modern Britain, we are releasing a UK coin collection. The designer behind the reverse of the UK 50p coin in the collection is Natasha Jenkins, a product designer at The Royal Mint.
Natasha Jenkins has worked for The Royal Mint for nearly seven years, and this is the third time The Royal Mint Advisory Committee has selected one of her designs for use on a UK coin. Her other designs chosen for inclusion appear on the Remembrance Day 2020 £5 coin and Commonwealth Games 2022 UK 50p coin.
We spoke to the product designer about her creative process and winning design for the coronation collection.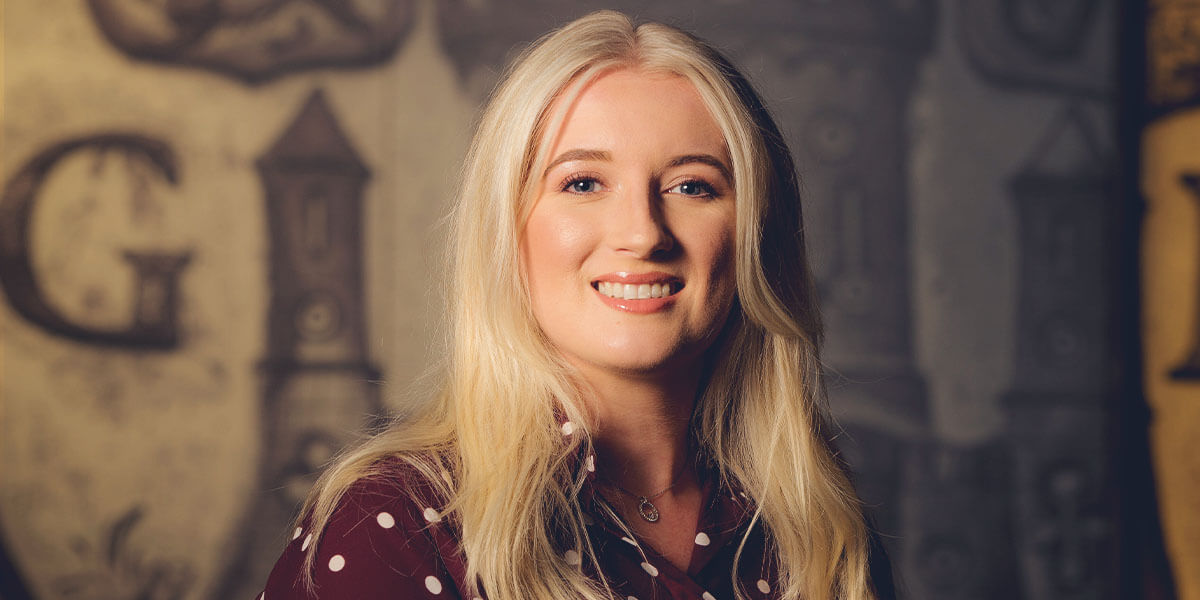 After receiving the submission invite, what were you most looking forward to about this project?
"When I received the invite to submit for this competition, I was excited to have the opportunity to create a design that commemorated the coronation of His Majesty The King. One of the main reasons that I was excited to enter this competition was for the chance to have King Charles III's new effigy on the obverse of the coin! On the other coins that I have designed, Her Late Majesty Queen Elizabeth II features on the obverse."
How did it feel when you found out that your design had been chosen to feature on the coin?
"This is my third time winning a design competition at The Royal Mint. The other two coins that I have designed are the Remembrance Day 2020 £5 and the Commonwealth Games 2022 50p coin.
"When my manager, Lee R. Jones, gave me a call to say that I had won the 50p design for the coronation, I was very shocked – I really couldn't believe it! When I enter any competitions for The Royal Mint, I never actually think I will win. I'm always extremely grateful to have had the opportunity to take part! I was just as shocked this time round as I was when I first won a competition in 2020."
"It's an honour to have a coin that represents such an iconic time in our British history. In the future I will be able to look back and show my children this coin that I designed for King Charles III's coronation and feel proud."
Do you have any personal connections to the subject matter?
"I don't have any personal connections to the Royal Family, but one of the reasons that I was excited to win this competition was that the new King Charles III portrait will be on the obverse of the coin. I was part of the special project working with Martin Jennings to get the new effigy into production. The obverse that will be paired with my design is a special portrait of His Majesty wearing his crown. It's lovely to know that I personally helped work on both sides of the coin."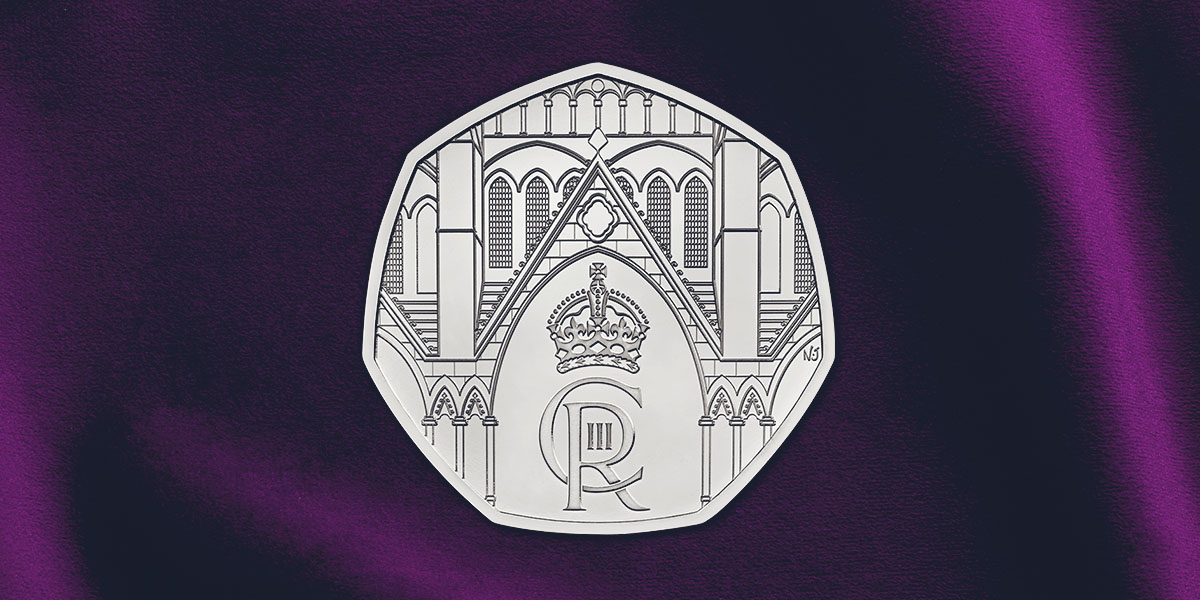 How did you approach the initial design concept?
"When approaching any design competition for The Royal Mint, I always know from the start that I want my designs to be instantly recognisable. For a design like this, I knew that it had to be iconic and really represent the coronation of The King. What better way to represent his coronation than the iconic building where he will be crowned on 6 May 2023? This is why I chose to opt for a stylised line drawing of Westminster Abbey that is instantly recognisable with Britain."
Could you talk us through the process that led you to the final design?
"All coins created at The Royal Mint come through the Product Design team. A lot of coins that we model are from external artists' work. As I was the designer for this coin, and I work in the Product Design team, I was able to follow the entire process, starting from designing the coin in 2D, moving to the 3D modelling to create the relief, making cutting programs, inspecting the dies, and to finally attending the die trials, where I got to review the final coin and sign it off."
"Another exciting part about winning a coin design for The Royal Mint is that the artist gets to put their initials on the final coin. I've recently got married and changed my surname from 'Preece' to 'Jenkins'. The initials on my previous coins are NP but for this coin they are NJ; I am excited to have a new coin with my new initials on."
Were there any challenges you faced in creating the design?
"When I designed and made my Commonwealth Games coin in 2022, it was also a 50p coin. The feedback I had from production about this coin was how well it struck. Using this knowledge, I wanted to create another coin that would be great for production. Therefore, creating a design that is impactful with low relief heights. Even though I have kept the heights of this coin at a minimum to aid production the coin is still very strong and punchy."
"In May, it is going to be my seventh year working at The Royal Mint. During my career, I have learnt a lot about coins. When I first started my career here, I spent a lot of time working with the manufacturing teams. Through this, I was really interested in the frosting and polishing technique that was used on all commemorative coins, widely known as Proof standard."
"I am always aware of these finishing touches during the design stage. This is why I chose a linear design, as I knew the negative areas of the design would be polished, and the relief areas would be frosted. This will give the coin a lot of opportunity for light play."
What was your journey to becoming a designer?
"When I was in school, I would always shy away from any subjects that involved writing. I developed a passion for drawing and designing, as I knew these subjects, such as Art, Design and Technology, and Graphics, would let me be creative without having to write too much. This is where my passion for making and creating really started."
"While in sixth form I decided to apply for a BA degree in Product Design at Cardiff Metropolitan University. During my first year on this course, friends and lecturers noticed that I was struggling with my learning. Through this, I discovered that I am dyslexic. This helped to boost my confidence, because now I had an answer as to why I was struggling with my education."
"After completing my degree, I was very lucky to be selected for a scholarship to continue my studies with a Masters in Advanced Product Design. Several months after graduating, I applied for a job with The Royal Mint as a Product Design graduate, and I was lucky enough to get the position, and I began my career as a designer for The Royal Mint in May 2016."
What or who inspires you?
"One of my favourite things about working in the Product Design team is that I get to see all of the designs that enter The Royal Mint Advisory Committee competition each quarter. It is inspiring to see a wide range of design styles from artists all over the United Kingdom and further afield. Personally, I feel most inspired by my colleagues; the Product Design team are all incredibly talented. We are a tight knit team that always inspire each other to create and develop the best coins for the UK and around the world."
Is there a coin that you would love to design in the future?
"Funnily enough, if you had asked me this question last year, this type of coin is exactly what I would have dreamed of designing and being lucky enough to win. I've always wanted to enter a royalty-themed competition to commemorate the Royal Family."
"Over the next few years, I am hoping to further develop my career skills and enter other competitions. I'm currently exploring ZBrush modelling and improving my drawing skills. I would love to win a future coin competition based on a design of a detailed drawing instead of a graphics style coin."