Bringing their trademark brand of blues-inspired rock 'n' roll to the masses for 60 years and counting, The Rolling Stones are one of the most enduring bands of all time. With no signs of slowing down, The Rolling Stones continue to wow crowds with sell-out stadium shows around the world to this very day.
Only the third band to be immortalised in our Music Legends collection, following Queen in 2020 and The Who in 2021, The Rolling Stones are a more than worthy addition to this popular collection, regarded by many as 'The Greatest Rock 'n' Roll Band in History'.
To gain insight into how this coin became a reality, we sat down with Hannah Phizacklea, the designer behind the reverse of The Rolling Stones coin, to talk about the final design, creative process, and challenges she faced along the way.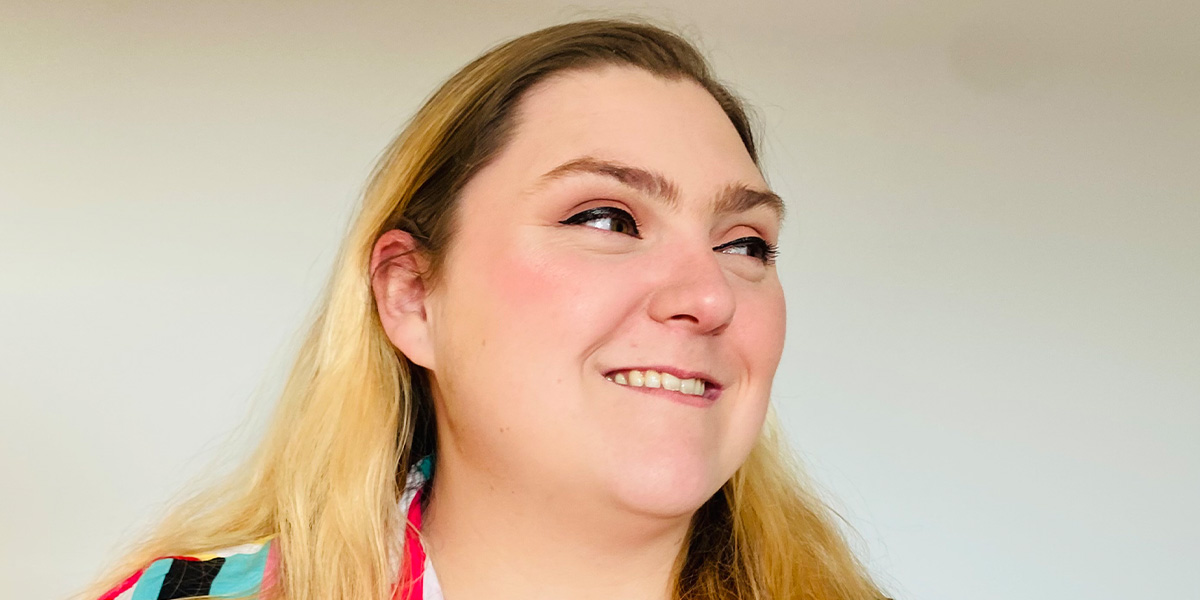 Where did your journey as a designer begin?
"It was actually my DT teacher at secondary school who made me believe a career in design was a possibility. He brought me into his office to discuss my university applications and said I should really consider changing my mind from geography to design, and thank goodness he did.
"He changed my whole career path. I went on to study Design for Exhibition and Museums at the University of Lincoln – a small, niche course that really pulled out my knack for narrative design. I now take that storytelling into every project I work on."
What inspires you artistically?
"Artistically, I'm inspired by a wide range of things: the Arts and Crafts movement, Gothic Architecture, even legendary Disney artist Mary Blair – her use of shapes and colours is gorgeous. Generally, I'm inspired by detailed, complex designs. I love being able to see the marks of a craftsperson, something that shows the human elements within a design."
After receiving the submission invite, what were you most looking forward to about this project?
"The thing I was immediately looking forward to was creating a coin design for one of the world's greatest rock bands. I couldn't wait to pour the band's energy into a design reflecting an incredible 60-year career. Once the reality of the project set in, I was actually most looking forward to creating a coin related to music.
"I love the Music Legends series so was excited at the prospect of designing something to sit alongside the existing products. When I found out that my design had been chosen to feature on the coin, I was genuinely shocked and elated. I even did a little dance around my flat. It was a real 'wow, I did it' moment."
Do you have any personal connections to The Rolling Stones?
"My dad loves rock 'n' roll and the blues. Some of my fondest memories as a child are of my dad singing (badly) to his favourite bands. He'd play them so loud, I could feel the music in the air. He'd try to embarrass me by pulling up to school with AC/DC, Led Zeppelin and, of course, The Rolling Stones blaring out of the car – and it worked! His enthusiasm was my introduction to rock 'n' roll and he is why bands such as The Rolling Stones play such a huge part in my music taste to this day."
How did you approach the initial design concept?
"When it comes to the actual coin design, I always start with the same process. I print a page of coin templates and give myself five minutes per coin to scribble down whatever comes to mind. I then go through them all and rank them – the top five stay. If there are any elements in the rest of the designs I like, I try to weave them into the remaining concepts to make them the best they can be.
"For this coin, I designed whilst listening to The Rolling Stones or with videos of them playing live in the background. I wanted to be surrounded by them whilst designing to try and embed their vibe into the design."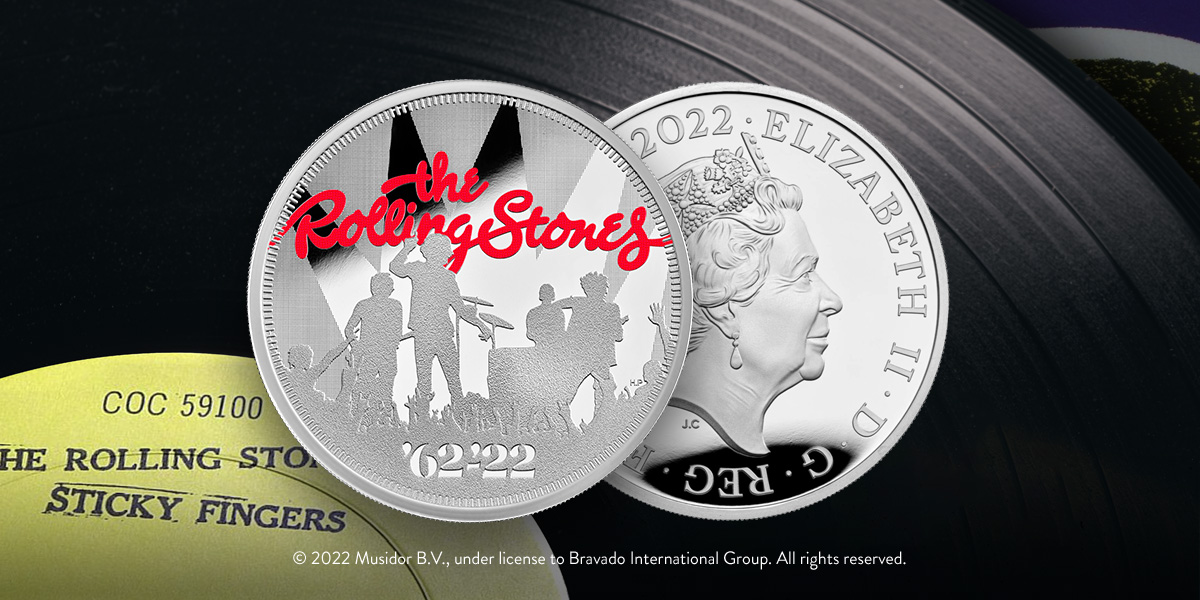 How much research went into creating this coin design?
"I felt a huge amount of responsibility representing a band like The Rolling Stones, so I did a lot of research before beginning this design. I got hold of every book I could find, watched all the films and documentaries, and then went to the internet."
What challenges did you face whilst designing The Rolling Stones coin?
"I felt an overwhelming pressure to get this right, not just for the band but for the fans as well. It took me a moment to settle into the project because I really wanted to do it justice. Once I'd got my head into it though, I really enjoyed it."
How did the overall design evolve throughout the development process?
"The final design is actually very similar to the original concept sketch. In my early concepts, I chose to focus on strong elements of The Rolling Stones: their instruments, their stage presence, their heritage and their fashion. I focused on elements from print and textiles to influence shapes and designs on my concepts.
"As the designs became more focused, I knew I wanted to convey the stage presence of The Rolling Stones. They've been on stage for 60 years and that is a huge achievement. I wanted to use iconic shapes so you could tell from the silhouettes who the band members were and an energetic crowd so you could feel the excitement of being at a gig."
Now that you have successfully designed this coin for the Music Legends collection, is there a coin that you would love to design in the future?
"If I could design a coin to celebrate British Architecture, that would be a dream come true. Other than that, I'd love to design a coin dedicated to 90s music. Imagine designing a Spice Girls coin – five-year-old me would be so impressed!"
© 2022 Musidor B.V., under license to Bravado International Group. All rights reserved.