With prominent influences of reggae and jazz, combined with the attitude of a punk rock band, The Police defined an era of sound across the world. Experiencing a meteoric rise to fame due to their iconic blend of genres and the innovation of the post-punk new wave sound, their impressive catalogue boasts 75 million record sales, five UK number one singles, as well as countless international hits and five consecutive UK number one albums.
Labelled by Rolling Stone magazine in 1983 as 'the biggest band in the world', the release of their final studio album Synchronicity that same year would see the complete sellout of Shea Stadium in New York, within six years of the band's first performance. Selling more than 15 million copies worldwide, the record went platinum in multiple countries and received three GRAMMY Awards.
Forty years on, we are celebrating the achievements of Stewart Copeland, Andy Summers and Sting by adding this iconic power trio to our Music Legends Collection, creating the first UK coin to commemorate these giants of popular music.
We spoke to Heena Glover, the designer behind the reverse of the coin, to find out more …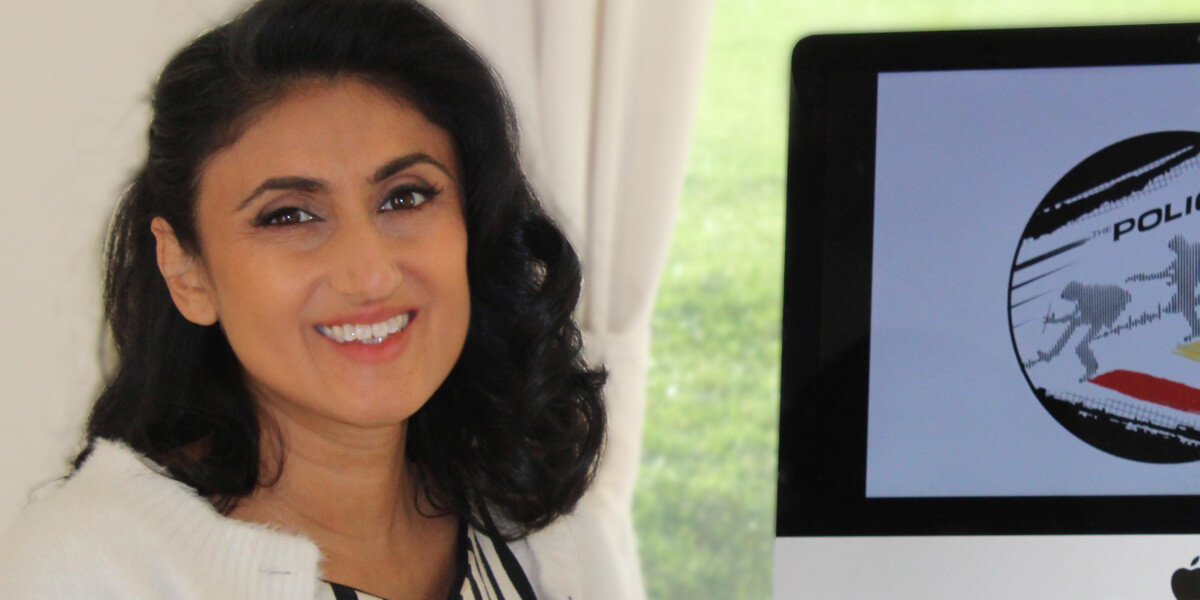 After receiving the submission invite, what were you most looking forward to about this project?
"I was thankful to receive an invite to commemorate The Police. I was keen to learn as much about the band as I could, and how my designs would tie in with the other Music Legend coins. It also meant I could spend time researching and listening to their albums!"
How did it feel when you found out that your design had been chosen to feature on the coin?
"I was delighted. I couldn't quite believe it, as the hope is to be initially short-listed with one of the concepts. When it dawned on me that my design had been chosen, it certainly made my day. To have a design being minted on a coin for such an iconic band is very special indeed."
Do you have any personal connections to the subject matter?
"I have family members who loved The Police growing up and who still treasure their original vinyl from the late 1970s and early 1980s. I also now recall a few of their songs whilst I was growing up, including 'Roxanne' and my mother's favourite 'Message in a Bottle'.
How did you approach the initial design concept?
"The key part was to make sure it reflected the band's DNA and the magic they produced when they got together as a band. Identifying the key values and individual contributions were also good starting points."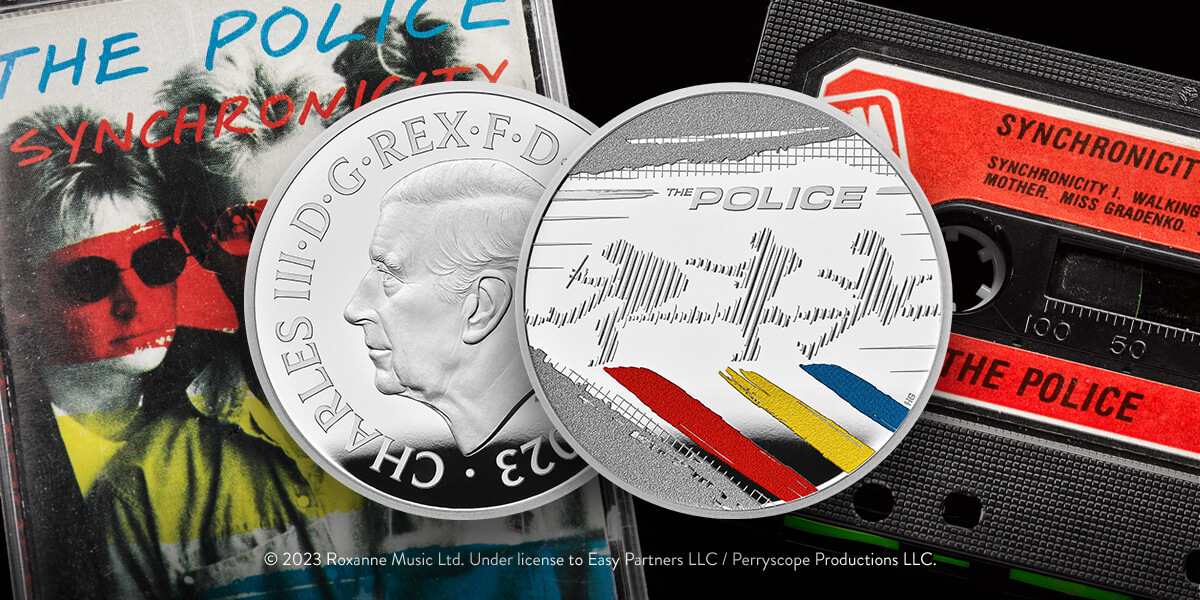 Did you undertake any research for the theme?
"I looked at all The Police assets, watched their music videos, reviewed the album covers, and this helped to understand the band's personality. It also helped to speak to my family members from that era and to get their point of view too."
Could you talk us through any iterations that led you to the final design?
"Taking the key iconic symbols and looking to gel them together as a band, their individual characters as well as their key roles as vocalist and bass player, drummer and guitarist."
Were there any challenges you faced in creating the design?
"It is always challenging to work to such a small scale, and at the same time to design a coin that is instantly recognisable and desirable to both The Police fans and other coin collectors. It was important to portray the band's energy and innovation, which I trust comes through in this coin."