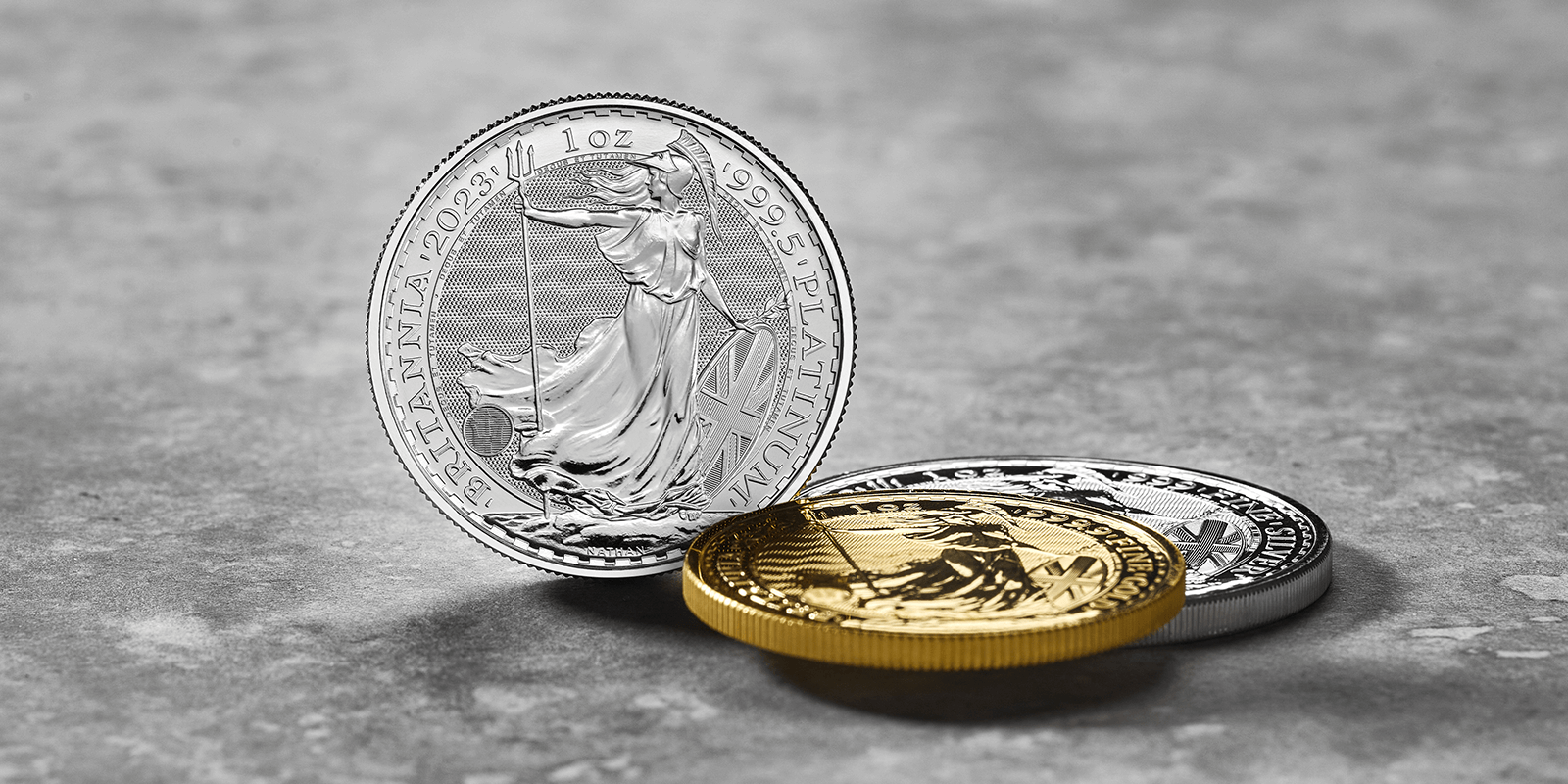 The results of our Price Predictions Survey 2023 are in, and customers of The Royal Mint expect to see a higher average gold price this year than that forecast by precious metals experts.
We asked customers to predict the average prices of gold, silver and platinum during 2023, following a similar poll of industry analysts by precious metals body the LBMA. In response, customers forecast that the gold price in pounds sterling (GBP) will be an average of 7.4% higher this year than in 2022 – compared to a rise of 3.3% (in US dollars) predicted by the experts. In addition, respondents told us that the price of silver would be 8.5% higher in 2023, which is close to the 8.8% rise predicted by LBMA analysts.
More than 1,700 customers responded to our survey, in which we offered the chance to win a Britannia 2023 1oz gold coin, a Britannia 2023 1oz silver coin and a Britannia 2023 1oz platinum coin to the customers who predict most accurately the average price of each respective precious metal this year.
When asked about the factors customers thought would most influence the gold price in 2023, 37% cited inflation, 30% cited geopolitics and 19% referred to interest rates. In comparison, 14% of those questioned by the LBMA cited inflation, 11% cited geopolitics and 43% cited the US Dollar and Federal Reserve monetary policy – reflected in interest rates – showing that our customers are more concerned about inflation and geopolitics than market analysts.
Of the 1,731 responses to our survey, 1,280 customers made their predictions in pounds sterling, 54 in euros and 397 in US dollars. Your price predictions were: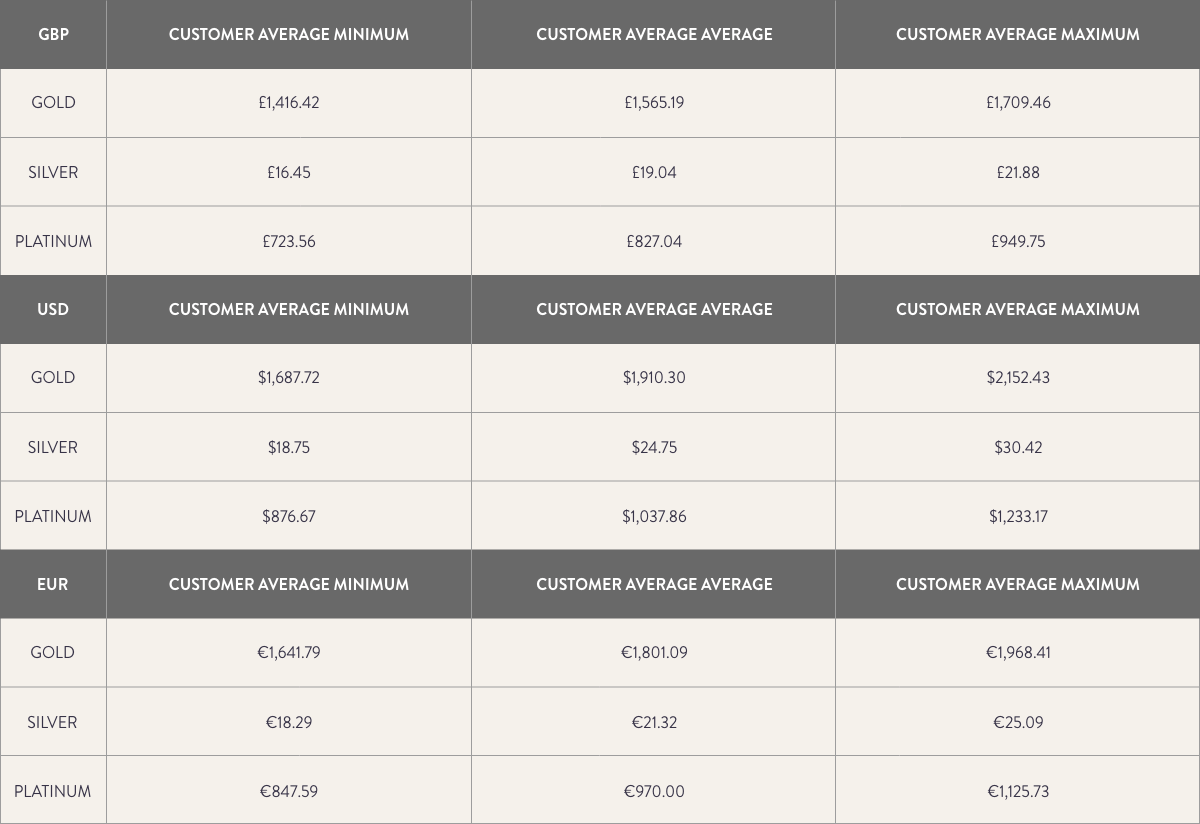 Stuart O'Reilly, Market Insight Analyst at The Royal Mint, said:
"We continue to see growth in the number of people buying physical bars and coins, despite the net selling of gold-backed ETFs. There has long appeared to be a difference of opinion between retail bullion buyers and the professional traders and analysts working for large banks and investment firms, about where gold is heading.
"Retail bar and coin buyers appear to be much more concerned about the impact of geopolitical events and central banks' abilities to control inflation. Recently published data[1] revealed that UK Consumer Price Index inflation rose to 10.4% in February 2023, despite experts forecasting it would fall to 9.9.%. Many of our customers are aware of gold's historic reputation as an inflation hedge.
"Those investing in pound sterling would have experienced price growth in both gold and silver in 2022 of 11% and almost 15% respectively [2]. The average LBMA gold price in pounds was also 11% higher last year than in 2021, though silver averaged four percent lower."
The average precious metals prices will be calculated after 31 December 2023. The winners of our competition will be announced in early January 2024.
Sources:
[1] https://www.reuters.com/world/uk/uk-inflation-rate-rises-104-february-ons-2023-03-22/
[2] Using first and last LBMA GBP gold prices of 2022.