Investing in Pre-Owned Gold
The Royal Mint
Category: Invest
Updated November 2023
In the ever-changing world of global markets, gold remains steadfast as a symbol of stability and tradition. Recently, astute investors have started to explore a new trend - purchasing pre-owned gold. The Royal Mint, renowned for its rich history and commitment to trust and authenticity, offers an opportunity for those seeking to enhance their investment portfolios without paying a premium for newly minted coins. This article delves into the growing appeal of pre-owned gold, highlighting its tangible benefits, and the assurance that comes with investing through The Royal Mint.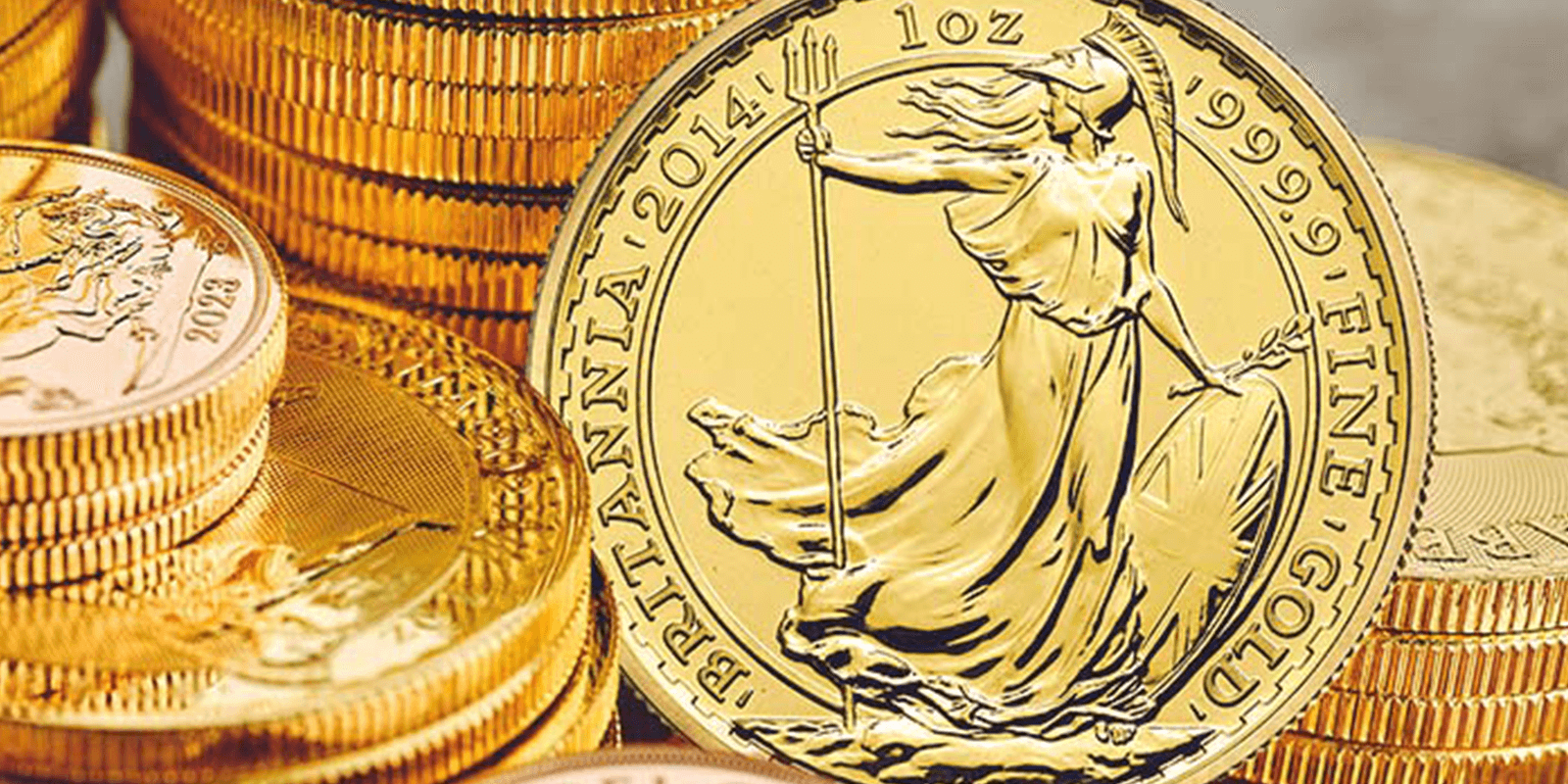 The Rising Appeal of Pre-Owned Gold
Gold has been a precious metal valued for its lustre, beauty, and ability to secure wealth for thousands of years and even today, it remains a popular choice for investors. More recently, pre-owned gold has emerged as a wise investment option because it has lower premiums compared to newly minted gold which makes it an attractive proposition for investors looking to diversify their holdings without incurring high costs. Pre-owned gold coins and bars also carry a history and legacy that can add to their appeal, without the added cost of numismatic value. These pieces come from different years and origins, giving investors a chance to own a piece of history while diversifying their portfolio. The Royal Mint's 'Best-Value' bullion coins are a great example of this, as they offer a blend of tangible asset investment and historical intrigue at a competitive price.
The Financial and Environmental Advantages of Pre-Owned Gold
Because gold recycling accounts for around 30% of the total supply, choosing recycled gold helps support a sustainable economy and may offer a more positive environmental impact. This helps to create a circular economy where resources are repurposed, minimising waste and reducing the environmental impact of mining for new gold.
In addition, the economic benefits of investing in pre-owned gold are just as compelling. Pre-owned gold usually comes with lower premiums compared to newly minted coins, making it a more cost-effective way to accumulate gold. This means that investors can potentially purchase a higher volume of gold for the same investment amount or the same amount of gold for a lower price, which may be a positive strategy for asset accumulation in uncertain economic conditions.
The Royal Mint offers additional value by guaranteeing the quality and purity of pre-owned gold, ensuring its trustworthiness and longevity as a recyclable and sustainable asset. By choosing pre-owned gold coins from The Royal Mint, investors benefit from a legacy of trust and a sustainable future.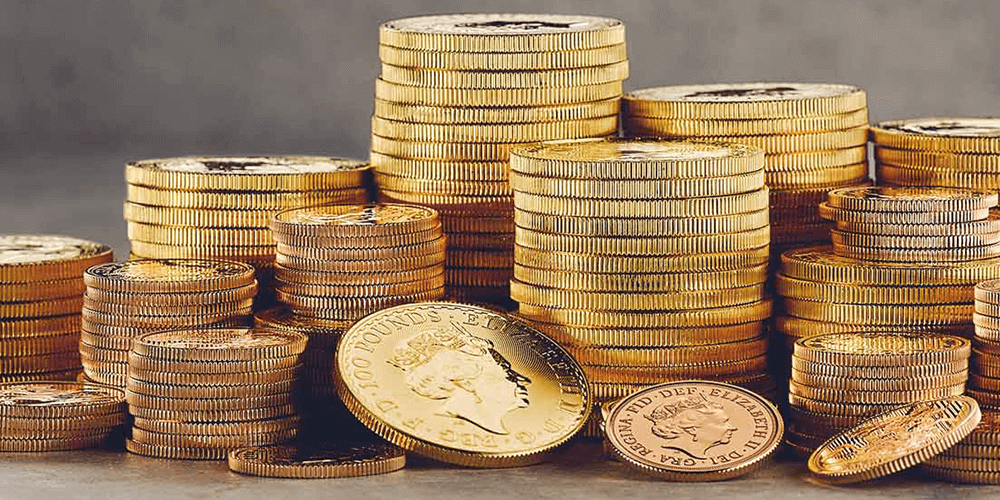 The Assurance of Buying from The Royal Mint
Investing in pre-owned gold coins requires assurance of authenticity. The Royal Mint serves as a guardian of authenticity, providing customers with the confidence that each coin is genuine and of the highest quality. Rigorous processes are in place to verify the purity and weight of the gold, ensuring that investors can trust that their assets are exactly as promised.
In addition to the guarantee of authenticity, The Royal Mint offers secure storage options. Investors can choose to have their gold holdings stored safely by The Royal Mint, which is one of the most secure sites in the United Kingdom. This not only provides peace of mind regarding the safety of their investment but also offers convenience and accessibility.
The Royal Mint's commitment to sustainability extends beyond its services for investors. With a focus on ethical sourcing and sustainable practices in the gold market, The Royal Mint ensures that owning gold is both responsible and rewarding.
How to Invest in Pre-Owned Gold through The Royal Mint
Investing in pre-owned gold through The Royal Mint is a simple and transparent process, designed to provide investors with confidence and peace of mind. To start your journey, visit The Royal Mint's website, where you'll find a wide selection of pre-owned coins to choose from. You can explore your options and get detailed information on each coin including the purity and gold content.
If you have any questions, The Royal Mint's customer service team are always available to assist you in making an informed decision and provide a personalised investment experience. Whether you choose to take physical possession of your gold or opt for The Royal Mint's secure storage solution, you can be assured that your assets are protected under the highest security standards.
The Royal Mint - a Legacy of Trust, a Future of Sustainability
Investing in pre-owned gold through The Royal Mint is not just a financial decision, but a step towards a more sustainable future. The Royal Mint offers a unique combination of historical legacy and modern ethical practices, ensuring that investors not only receive a piece of gold but also peace of mind.
By choosing pre-owned gold, investors contribute to the recycling of precious resources, reducing their environmental impact, as well as becoming part of a tradition that has been maintained for centuries. The Royal Mint's commitment to providing authentic, high-quality pre-owned gold coins at competitive prices ensures that every investment is secure, sustainable, and steeped in history.