A History of Quality
Its history is deeply rooted in the seismic changes that occurred in British society during the eighteenth century.
Josiah Wedgwood changed the pottery industry forever and created a global brand famous for the quality of its handcrafted designs. Today, 260 years after its founding, the company continues to build upon its illustrious history and commemorate the best of British craftsmanship.
Now, The Royal Mint has collaborated with the company's world-famous design team, led by global design director Dick Delaney, to mark the company and its pioneering founder on a UK coin for the first time.
For Dick, the idea that one of his projects will soon be minted by one of the oldest companies in Britain is an honour:
"It's really a great project to be a part of. At Wedgwood, we are incredibly proud of the history and prestige of our heritage but The Royal Mint is something else altogether. I mean, Sir Isaac Newton worked there. The 260th anniversary felt like the perfect moment for these brands to join forces and commemorate British design, heritage and craftsmanship."
But how do you condense Wedgwood's history into a single design compact enough to fit onto a £2 coin? For the Wedgwood team, the challenge was finding the perfect image to convey the iconic times, pieces and processes that form the company's history. In the end, they settled on the world famous Portland Vase.
"Not only is it an iconic symbol but it represents our past as well as our present and future," says Dick. "The Portland Vase was hailed by Josiah Wedgwood as his crowning achievement, using his revolutionary Jasperware. Today, we still produce handcrafted, hand-painted versions using the lathe he designed himself and every year our artists in residence reimagine it to give it a contemporary voice."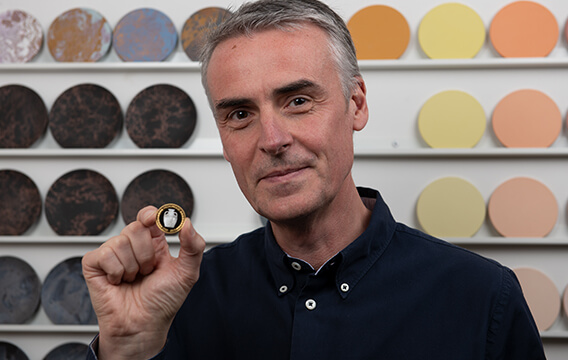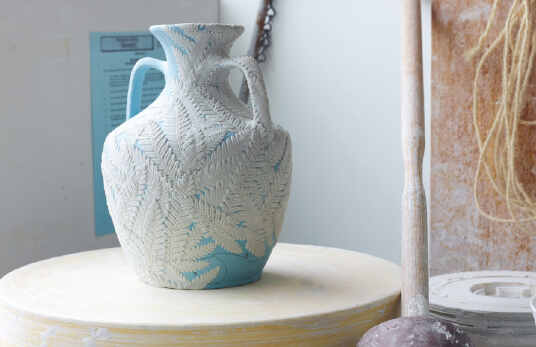 For Dick and his team, there were a lot of similarities between commemorating their company's history on a coin and their day-to-day activities. Both involve taking an established form, with all its limitations, and recreating its heritage for a modern audience.
The coin's edge lettering, 'EVERYTHING GIVES WAY TO EXPERIMENT', is based on Josiah Wedgwood's motto. Beginning as a tradesman, he pushed the boundaries of what was possible in ceramic production so that by the time he died he was a world famous businessman. The company he founded continues his mission 260 years on with beautiful, contemporary handcrafted works.
"It actually felt very natural," said Dick. "We didn't realise how similar the two mediums were, both have to say a lot with only a few colours so both us and The Royal Mint are specialists in striking simplicity. Combining our skills with the team at The Royal Mint, I think we've created a coin that perfectly illustrates who we are."