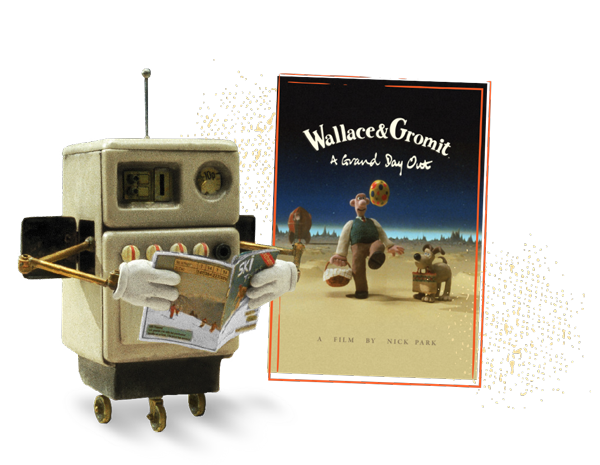 Wallace and Gromit rocketed into our world with A Grand Day Out in November 1989. Since that first screening, the pair went on to star in three further half hour specials, a feature length film and became internationally celebrated icons winning over 100 awards - including 3 Academy® Awards and 5 BAFTA® Awards. They have also appeared in commercials, at the Proms, on a set of Christmas stamps and have their own ride at Blackpool Pleasure Beach. Now, for the first time and to celebrate 30 cracking years, Wallace and Gromit touch down on a UK coin.
Gold Proof
This gold edition of the coin brings the two heroes together forever in 22 carat gold and is finished to our highest Proof standard.
Silver Proof
The brilliance of Nick Park's characters and his coin design shine through in the colour-printed silver Proof edition.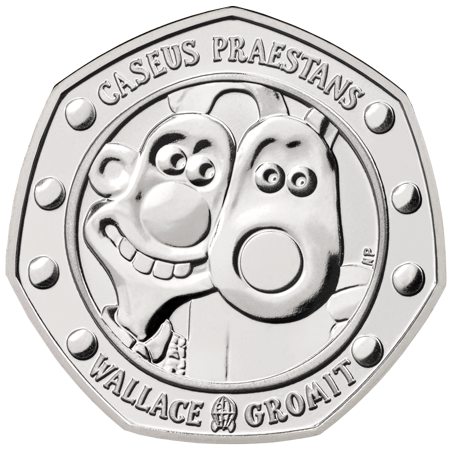 Brilliant Uncirculated
The Brilliant Uncirculated edition comes in bespoke packaging, giving you the chance to pocket the rocket of Wallace and Gromit.
Learn more about the world of Wallace & Gromit:
© and ™ Aardman/W&G Ltd. All rights reserved.