A Brief History of Time
Thinking bigger, Hawking began to consider the universe in its entirety. His genius lay in uniting different fields: gravitation, cosmology, quantum theory, thermodynamics and information theory.
Bringing these disciplines together he was able to encapsulate the history of the universe in a single equation – 'the wave function of the universe'.
This mathematical expression suggests that ultimately it's futile to consider the origins of the universe prior to the Big Bang. In its infancy, the universe was self-contained but had no meaningful boundaries in space and time. This theory is explained in his bestselling book, A Brief History of Time, and it's still hotly debated today.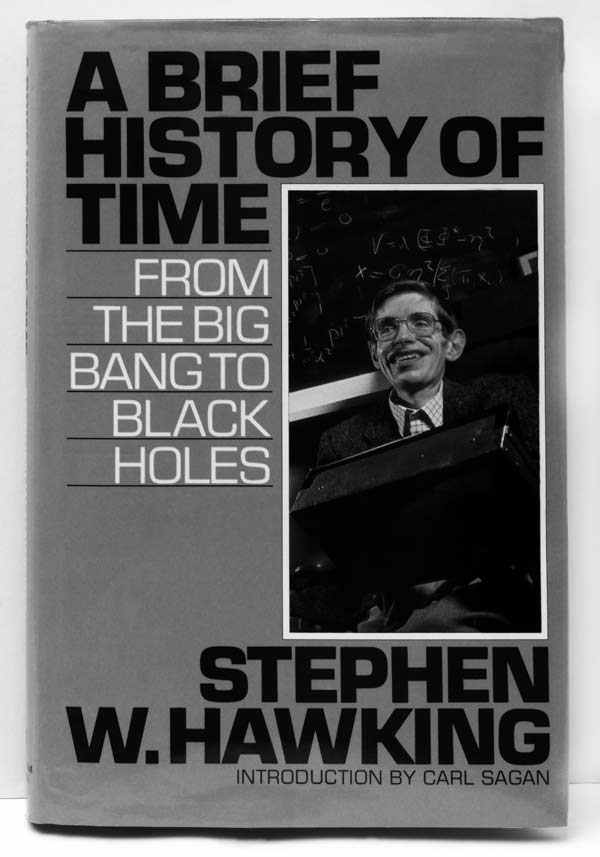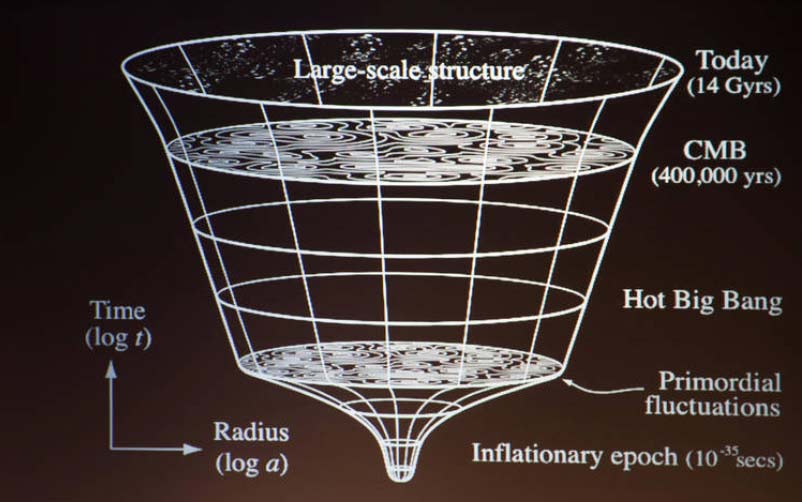 Global Fame
His theory of everything made Hawking famous.
No longer simply an academic, he became a global celebrity, famously starring in an episode of The Simpsons where he arrives to see the perfect utopia created by the local MENSA group unravel. He also appeared in Star Trek: The Next Generation, Red Dwarf and The Big Bang Theory.
Despite global fame, Hawking continued his academic work, serving as Lucasian Professor of Mathematics at Cambridge University from 1979 until 2009, putting him in celebrated company. Former holders include Sir Isaac Newton (who famously served as Master of The Royal Mint) and Charles Babbage who first conceptualised the programmable computer.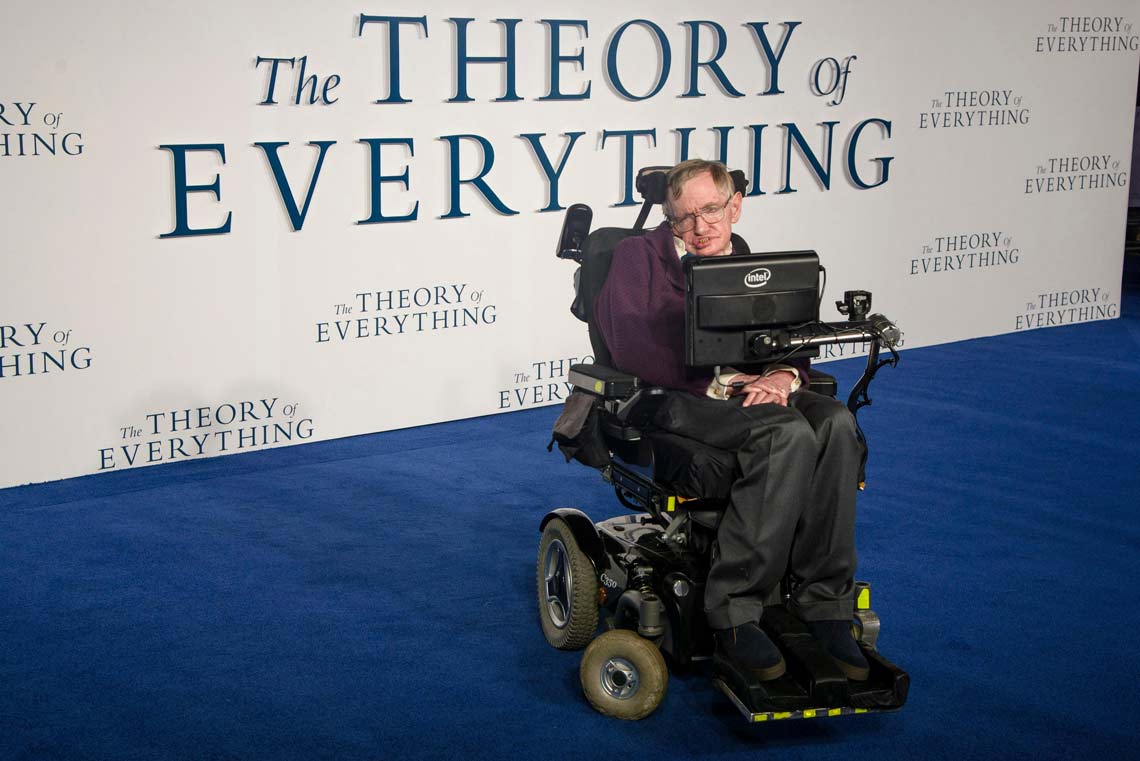 Keep Talking
Throughout his life Hawking faced extraordinary physical challenges. In 1985, after contracting pneumonia, Hawking had a tracheotomy, losing what remained of his speech. Initially, he communicated by raising his eyebrows in response to letters on a spelling card but technology would come to his aid. A year later he was sent a computer programme known as Equalizer allowing him to press a button to select words and phrases rendered as digitised speech.
As he lost the use of his hand, this was adapted to operate using his cheek muscles. The Swiftkey system took this a step further by interpreting brain patterns or facial expressions. His distinctive synthesised voice has appeared on many recordings, perhaps most famously on the introduction to the Pink Floyd track 'Keep Talking' on their 1994 album The Division Bell.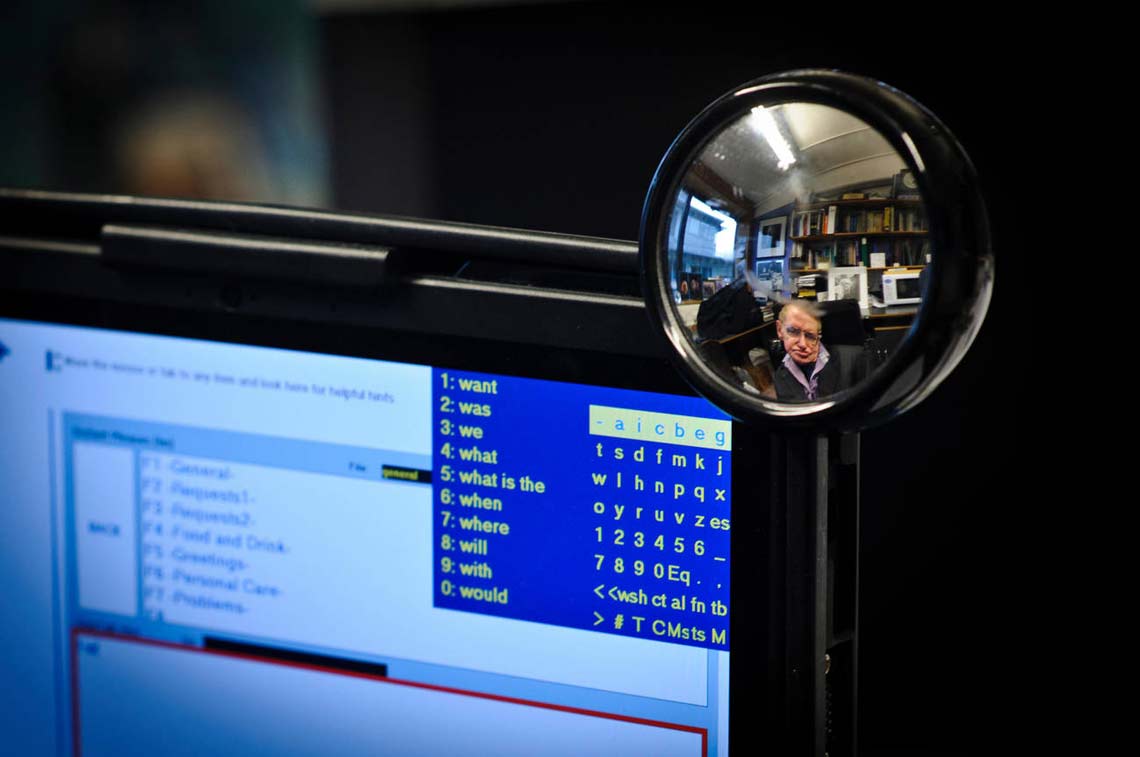 STEPHEN HAWKING is a trade mark of, and is used by The Royal Mint under licence from, the acting executors of the Estate of Professor Stephen Hawking.
The quotes of Stephen Hawking used are protected by copyright owned by the Estate of Professor Stephen Hawking and may not be reproduced without permission.