Meet the Designers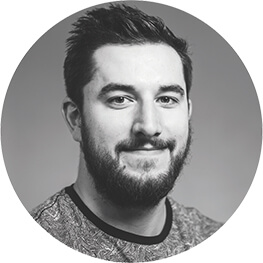 A Symbol of the Skies – Rhys Morgan
Rhys Morgan studied Graphic Design at the University of South Wales before joining The Royal Mint's Graphic Design team in 2014. Rhys used the RAF Badge for his design – his very first for a United Kingdom coin.
"This coin has a personal significance to me, as there are a number of my family members that have been in the RAF and some are still in the forces to this day. My uncle and cousin are currently part of the RAF and have been since an early age. My grandfather also served and spent a lot of his time travelling to different countries and bases around the world.
I always had an idea in my head that I wanted to convey the humanitarian aspect of the Royal Air Force instead of focusing on defence and combat. I originally sketched up different situations such as a supply drops and mountain rescue teams. I struggled to work these into such a small space so I went to the Royal Air Force Museum Cosford for inspiration.
Whilst at the museum I discovered the original RAF badge which was adopted in 1918, the year the RAF was formally created, at a meeting of the Air Council. It seemed the perfect way to capture the RAF's continued strength, using the badge to symbolise its resilience over 100 years."
Rhys Morgan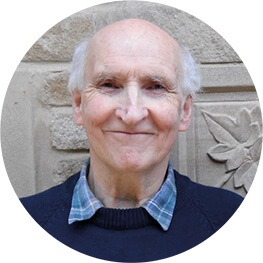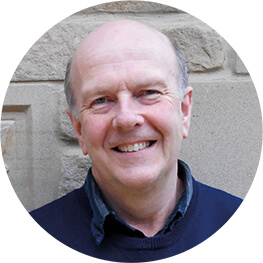 Capturing Icons – Richard and Neil Talbot
Richard and Neil Talbot are brothers, both contemporary artists working with sculpture and drawing. They work together at times, their complimentary skills and interests allowing them to brainstorm and come up with new ideas. The brothers won the competition to select designs for The Royal Mint's RAF Centenary Series but this isn't their first tribute to the RAF.
In 2004, Richard and Neil created a tribute – a memorial to RAF Coastal Command to be housed in the South Cloisters of Westminster Abbey. Their relief carving in light grey Carrara marble depicted the sky and sea, with the sky overlaying an outline of the world set above a breaking sea and separated by a horizon line (which is of great importance to pilots), while an eagle symbolises mastery of the skies.
"Neil and I were brought up in Yorkshire, quite close to several RAF bases so we became very familiar with various aircraft – I remember sitting in a Vulcan bomber and an English Electric Lightning, and Neil remembers sitting in a Gloster Meteor. The designs and engineering of all of these aircraft are so impressive, it was important to us to be true to the nature of these aircraft – they are extraordinary designs in their own right."
Richard Talbot
Brilliant Uncirculated Coin
Brilliant Uncirculated Coin
Brilliant Uncirculated Coin