The Falcon of the Plantagenets
First used by Edward III, the falcon device was also employed by his grandson Richard II as a royal badge. Likewise Richard's uncles employed falcons as motifs. These included John of Gaunt, ancestor of the house of Lancaster; but the falcon became particularly associated with the house of York, descended from John's brother Edmund of Langley.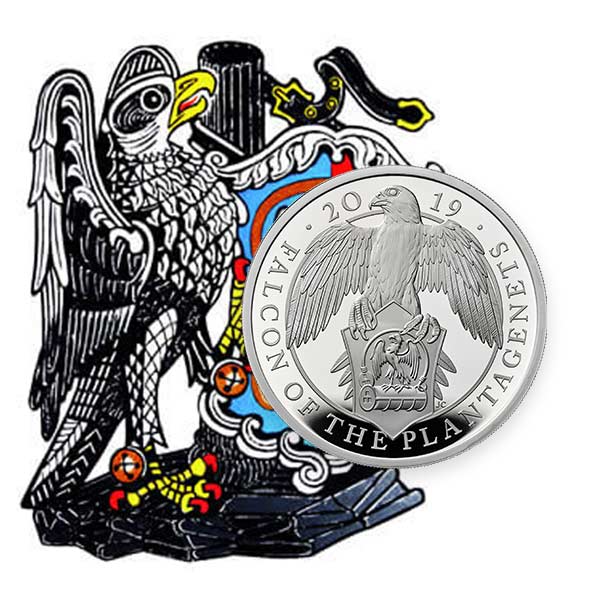 It was widely used by Edward IV, often in the form shown on the shield: the falcon sits upon a golden fetterlock, here slightly open to symbolise Edward's claim to the English throne. The falcon was later adopted by Henry VII, who united the houses of York and Lancaster, and also by his son Henry VIII. By the reign of Elizabeth I, the falcon had been accepted as an established royal beast.
At Queen Elizabeth II's coronation, the Falcon of the Plantagenets took its place as one of The Queen's Beasts, alongside the lion, unicorn, dragon, griffin, yale, greyhound, horse and white lion. The falcon held a shield depicting the personal badge of Edward IV.
The connection to the Queen
Coronation Beasts
The Queen's Beasts Collection is a series of ten coins from The Royal Mint, inspired by the ancestral beasts of heraldry, myth and legend that have watched over Her Majesty The Queen throughout her extraordinary reign, from her coronation to her Sapphire Jubilee.

Read more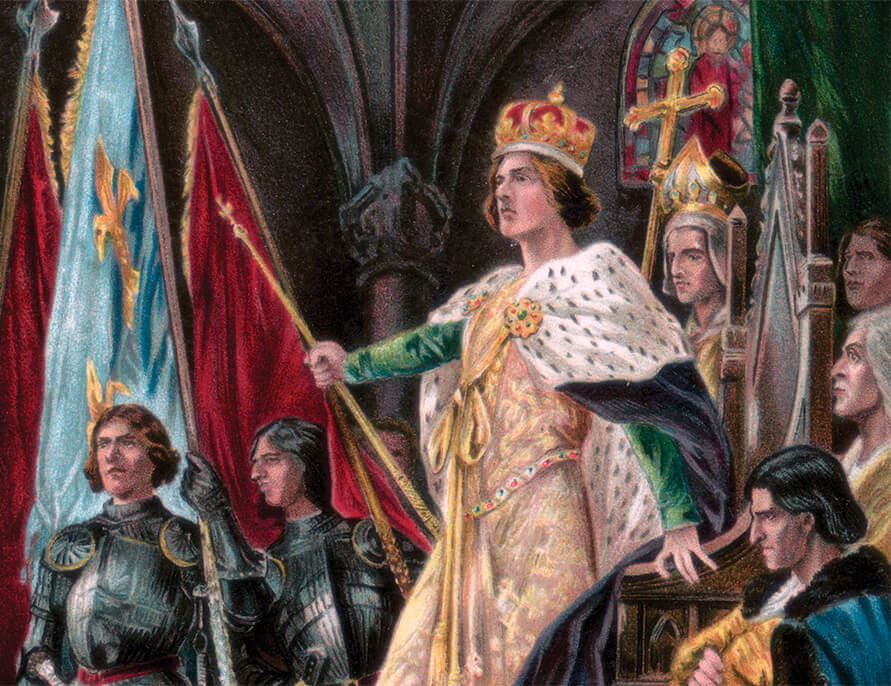 The Royal Mint series
Queen's Beast
Coin Series
The Queen's Beasts Collection is a series of ten coins from The Royal Mint, inspired by the ancestral beasts of heraldry, myth and legend that have watched over Her Majesty The Queen throughout her extraordinary reign, from her coronation to her Sapphire Jubilee.

Read more