The Ships that Carried Cook's Spirit of Adventure
Endeavour, Resolution and Discovery – made for adventures on the high seas.
Taking centre stage on Gary Breeze's series of coin designs that celebrates Captain James Cook's voyage of discovery is the ship that carried him and his crew across the globe: HM Bark Endeavour. The term 'bark' describes a sailing vessel with three masts, and Endeavour was originally a coal ship before being purchased by the Navy and refitted for Cook's voyage. Robust but with a shallow hull, Endeavour was able to withstand the power of the sea but also navigate shallow waters, making her perfect for the journey ahead.
During the third year of Cook's first voyage, Endeavour ran aground on part of the Great Barrier Reef now known as Endeavour Reef and began taking on water. Her crew eventually used an old sail to plug the hole in her hull before making it to the safety of a river mouth that Cook named the Endeavour River, where it took nearly two months to make her seaworthy again.
For his second and third voyages Cook captained Resolution, and on the third voyage, he was accompanied by Captain Charles Clerke at the helm of Discovery. Those voyages hugely increased our knowledge and understanding of the world and its people, plants and places, filling in parts of the world map that had previously been blank.
Cook's spirit of adventure was later honoured by NASA on its own explorations into the great unknown. Space Shuttles were named after both Endeavour and Discovery, and on Discovery's final flight in 2011 its crew carried a special medallion made by the Royal Society in honour of Cook. It featured the inscription 'OCEANI INVESTIGATOR ACERRIMVS' – ', or "most intrepid investigator of the seas' – which ", which is the edge lettering on the new series of coins that tells the story of Cook's voyage of discovery, 250 years later.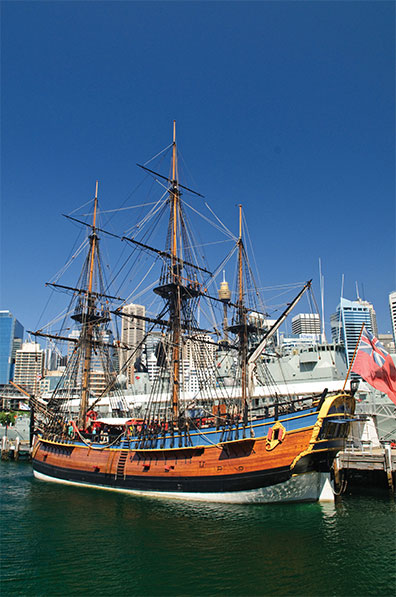 "...a better ship for such service I never could wish for."
Captain James Cook