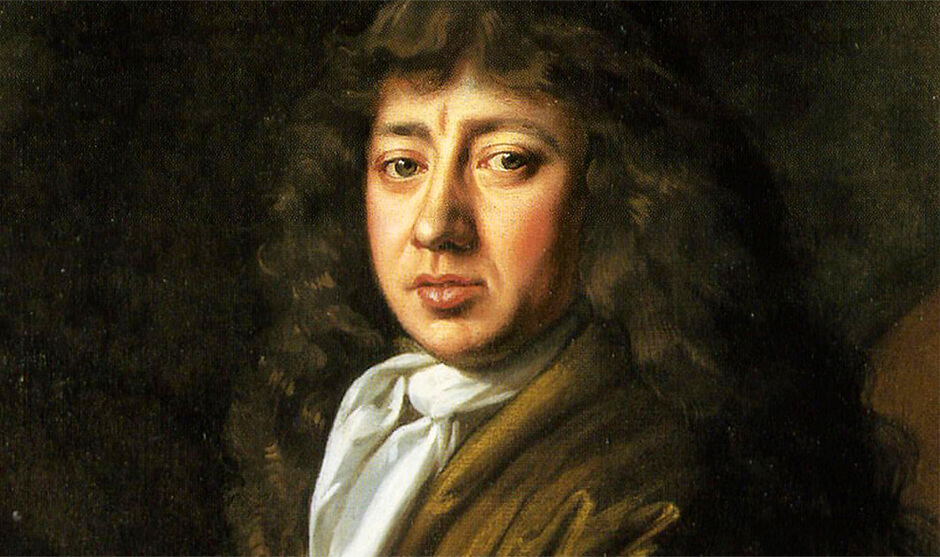 Samuel Pepys
The restoration of the monarchy, the Great Fire of London, the Second Dutch War and the Great Plague – the seventeenth century was a turbulent time in British history. Our understanding of these events and, in particular, the people who lived through them is enriched by one first-hand account: the diary of Samuel Pepys.
Begun when he was very young and about to take up important government post as Clerk of the Acts of the Navy Board, Pepys' diary offers a detailed and personal account of the 1660s. Samuel Pepys brought an end to the diary on 31 May 1669 because he was concerned that writing in low light was causing him to go blind. Now, 350 years after that last entry, we celebrate the man and his remarkable diary.
"And thus ends all that I doubt I shall ever be able to do with my own eyes in the keeping of my journal ..."
The beginning of the last entry in Samuel Pepys' diary, signed and dated 31 May 1669.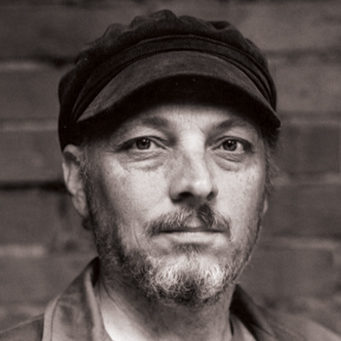 Gary Breeze
Sculptor Gary Breeze has interpreted Pepys and his extraordinary time with a coin design featuring Pepys' shorthand and a quill. The edge inscription – 'the good God prepare me' – is taken from the last page of Pepys' diary, as he reflects on his failing sight. Gary Breeze is renowned for his engraved artworks and has been commissioned to produce a number of designs for The Royal Mint over the years, including the 2015 Battle of Britain 50p coin.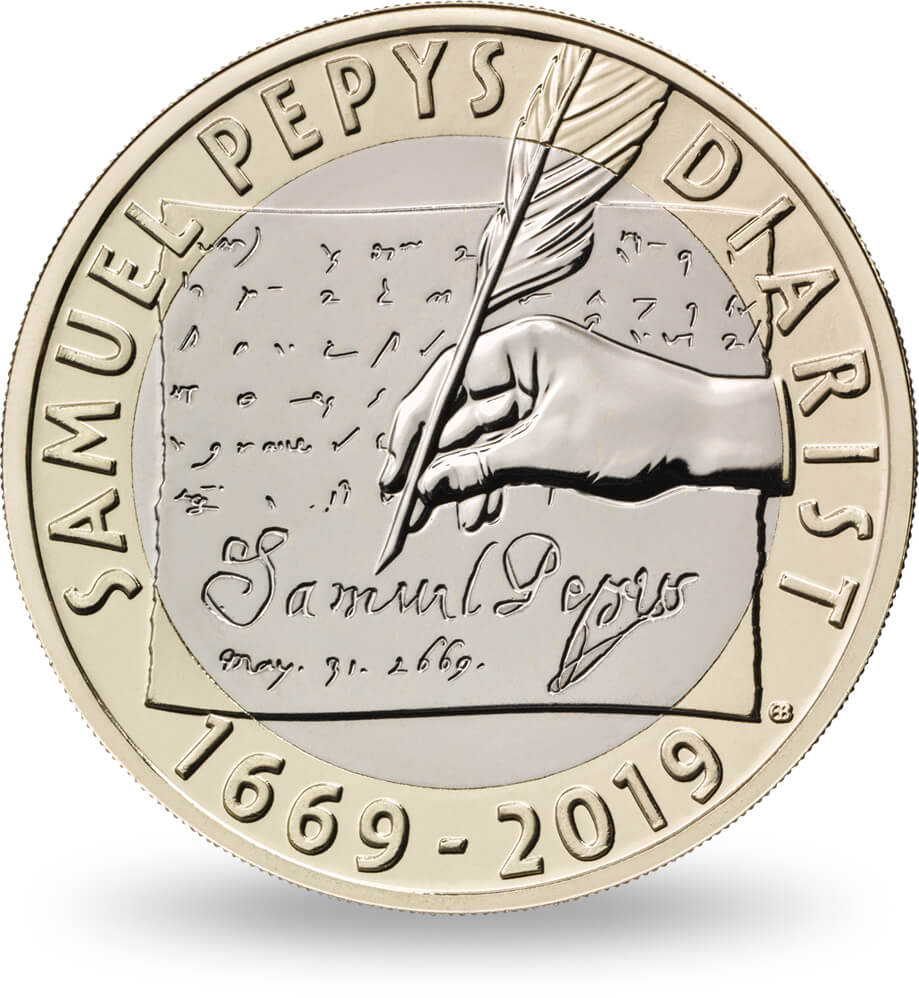 Hover mouse over coin for more detail